Reviews
"Feeling Like" is another keyboard-driven pop gem in the Arkells lineage.
"Feeling Like" is another keyboard-driven pop gem in the Arkells lineage.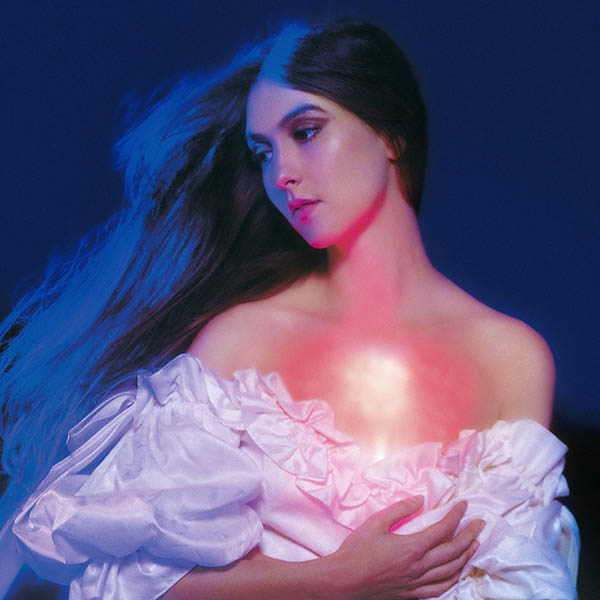 Weyes Blood – And In The Darkness, Hearts Aglow

(Santa Monica, CA)
With all the good faith behind her from Titanic Rising, Weyes Blood had a lot to live up to for her follow up, and she stuck the landing with true majesty. Stirring and unpredictable at times, this takes everything from their previous album and amplifies it into an emotive and colourful record of evolving ideas. In her true transformative charm, Natalie Mering starts "It's Not Just Me, It's Everybody" with a simple feeling, but lets it layer and bloom out until it's full of a magical emotion and aesthetic that's taken it from a bit of Joni Mitchell to the ethereal. The surrealist charge continues on "Children of the Empire" with every vocal a spiritual injection into the song, every drum a shaking boom, and every bell echoing mystical feelings to create something between folk and fantasy. Mering goes all out in her delivery on "God Turn Me Into a Flower", letting this sparse vocal and string piece feel like a tense, hovering lament waiting to move forward. Past the moodier middle section of the album, things open to a more bright and shimmering "The Worst Is Done," as Mering appears to shed off the pained weight of the past, chart a new course forward and let the galactic folk melodies around her create a starry way to go.
---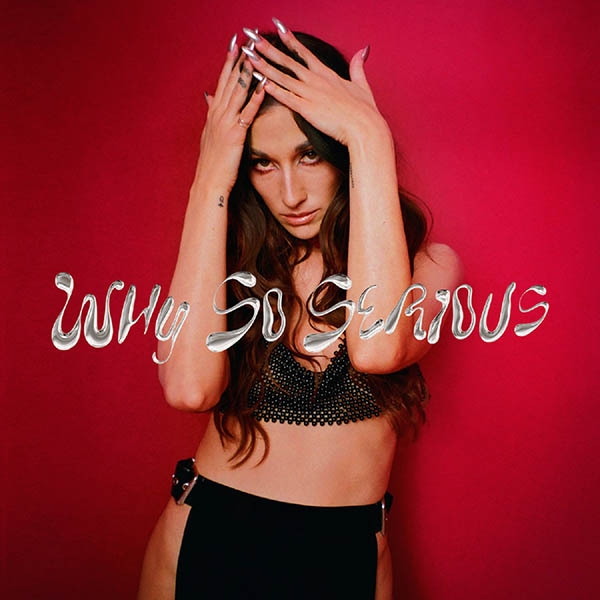 Emi Jeen – Why So Serious

(Montreal)
For a fresh voice in the pop world, every detail can make the difference, and with a lot of influences to pull from, Emi Jeen has planted her flag in the Canadian music landscape. The raw pop in "Everything, Something, Nothing" makes for a great track to blast when you're angry, especially with the spectacular fire that Jeen lets loose between her floaty verses and grimy choruses. The pop-punk takes over with a fury on "No Emotion = No Tomorrow," as Jeen effortlessly flows between each of the song's tempos and lets her frustrated storytelling guide the song, and give it a little extra attitude in every post-chorus. Both sides of Jeen's sound collide on "One Million Perfume" for a more genre-loose track, with each kick of the drumming cutting through as loudly as the synths and spectacular melodies. There's a more synth-born direction to "Dark Lonely Summer," as the more moody production and slow, breathy approach to Jeen's vocals makes the song feel more pained and worn down.
---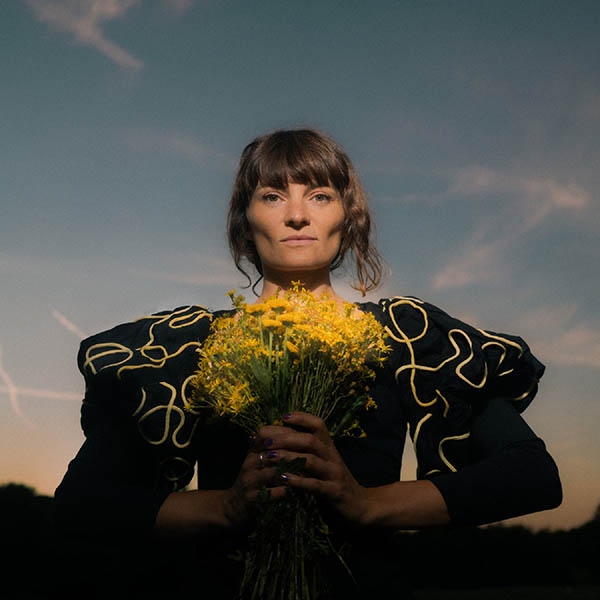 Halo Maud – Pesnopoïka

(Paris, France)
While her many comparisons to Tame Impala and Melody's Echo Chamber certainly fit as a launching point (particularly given her work in the latter's band), Maud Nadal is firmly cementing her voice within the new psych rock landscape. Though a short mood-piece of a release, her latest EP offers a more focused and fleshed out take on the sounds and riff-work she's done in the past to promise her sonic palette is just getting larger. Nadal foreshadows the skipping nature of the entire rhythm section on "Pesnopoïka" as she leads the track's spritely dance amongst its ember-like guitars and shuffling drums. All the sonic layers that set off the first track seem to envelop Nadal's voice in "Entends-Tu Ma Voix" to create this brief moment of sorcery trying to pull her away, while simultaneously dazzling our ears. "Peslowpoïka" brings the mood down with a sombre instrumental, laced with woodwinds (or harmonies that emulate woodwinds), as Nadal laces the air with a deep keyboard tone and pensive hooks. The frenetic drumming and abrasive guitar tones make the perfect pairing on "Bright Was the Embrace," to let every chorus burst with urgency and a seemingly unstoppable wave of lights and dance energy.
---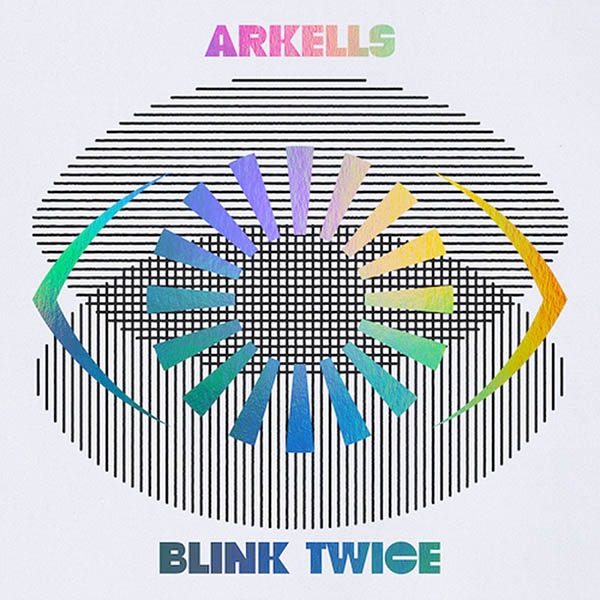 Arkells – Floating Like (Single) (Hamilton, Ontario)
Fitting snugly along with their latest album, "Feeling Like" is another keyboard-driven pop gem in the Arkells lineage. Full of pep and bright spirits, the song is fights off the bad vibes of the world to let that one good note save your day. Each line of the track is begging to be sung along, particularly how catchy those "Down, down" sections and Max Kerman's delivery of the "Floating like" hook. Even that bridge manages to bake in a little extra texture into its rhymes to make its own rhyming call and response into one that's just satisfying to say. Despite its simplicity, it's that eccentric Arkells performance that drives this one beyond being just pop, as the oo's and wails in the song's later moments that leave it ringing in your ears for days.
Maggie Rogers – Surrender

(Easton, MD)
Rather than steps, Maggie Rogers has taken leaps and bounds between her albums to go from bedroom pop to stadium anthems in her current form. Each song sets the bar higher and higher in terms of scope, showcasing Rogers as a musical force that harnesses pop for truly ambitious production. "Overdrive" opens things on a massive sound, seemingly leaving Rogers voice to roam amongst all the unruly bass and drums before the lighter notes burn out like a pyre in the tracks backhalf and her voice explodes with them. Whether it's the mesmerizing production or the infectious chorus, "That's Where I Am" does a lot to draw you in, and then spends the rest of its runtime as a loud and proud beast full of magnificent tones, and quirky vocal loops to let Rogers cut loose. "Want Want" shows an artist in her glory days, with the cataclysmic rush of the chorus and dynamic kick of that prechorus inducing goose bumps without fail every time. This single is a spectacular display of Rogers as not only an incredibly talented writer and producer, but someone who sees the power in the theatrics of songs. Rogers' strong vocals add a lot to "Shatter" as the already deep layers of the guitars and synths take a backseat to the palpable passion in every ounce of her delivery here.
Recommended Articles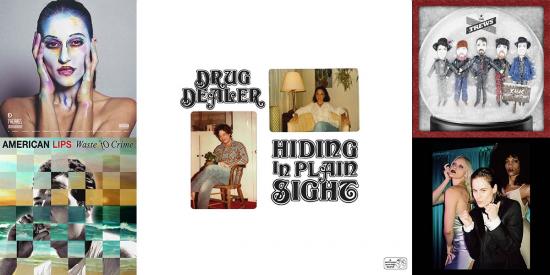 Album Reviews: Dragonette, Drugdealer, Christine and the Queens
Read full story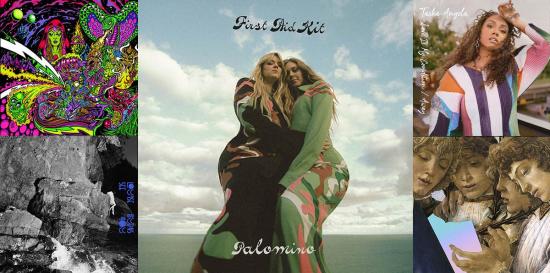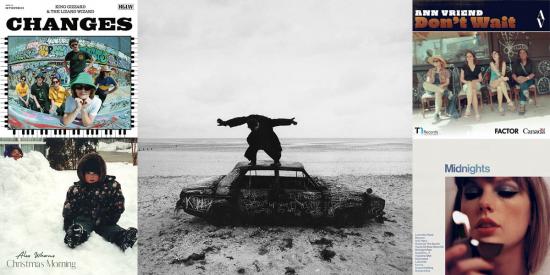 Album Reviews: Taylor Swift, King Gizzard & the Lizard Wizard, 1975
Read full story
Comments (0)
*Please take note that upon submitting your comment the team at OLM will need to verify it before it shows up below.