Festive Family Fundraising Shines Bright For the McGregors
Welcome to Day 11 of our
25 Day Ottawa Life
Christmas Calendar.
We'll be updating with a
new treat daily so be sure
to keep checking under the
OLM Tree to see what's new.
And don't forget our big Light
Up Your Ottawa Life Contest!
Every holiday season the little town of Athens, Ontario shines a little brighter. Actually, thousands upon thousands of festive lights, beaming Santas, snowmen, and a colourfully lit Christmas village brighter. That's if you don't count the smiles of those who attend the Annual McGregor Family Christmas Display as lights. You really should, though, because sometimes those smiles outshine everything else.
When Laura Kramer-McGregor says "We love Christmas", speaking not only for herself but also for her husband Bill and 6-year-old daughter Reba, she's putting tinsel and bows on the biggest understatement of the season. The McGregor's don't just love Christmas. To many in the town and those who come from miles away just to see their display, the McGregor's become Christmas.
This time of year for Laura and Bill has always been a special one. It's a time where they can feel like children themselves while also watching the excitement on their daughter's face. The couple started making both an indoor and outdoor display 12 years ago as something just for their family and friends. Over a decade later it's become a tradition that has grown every year to become a much awaited moment for the community. It's almost as though Christmas isn't Christmas until the McGregor Family flick on the lights.
"The first year we did our display and had our village set up we didn't expect people to want to walk through but people would just stopped in," Laura tells Ottawa Life. "One lady suggested we charge people as our display was, as she put it, incredible."
Not comfortable with the idea of asking for money for people to share in their Christmas joy, the family decided on using the spectacle of their decorations to raise funds for the Children's Hospital of Eastern Ontario (CHEO). To them, children are Christmas, the ones who make the season brighter than any light display ever could. Laura herself credits CHEO for saving her life when she was born three months premature.
"I know many people who have had children there or have used it or even just knowing kids who have had to use CHEO. Everyone seems to have a connection somehow," she adds on why the hospital was an easy choice for their festive family fundraising.
In their first year the McGregor's raised $1,200 for the hospital. 2015's milder weather –and a promotional television appearance– skyrocketed up to $6,295 raised. The family, who cheerfully hand out hot chocolate fromm their doorstep, never count the money they spend on their decorations. It doesn't matter. Neither does the time it takes to ensure the display is up and ready each year.
Laura, Bill and Reba start setting up as early as September. As her daughter is attending her first day of school, Laura's at home checking to see which of the thousands of lights still work. The three then proceed to figure out just how they will put the massive display up in a new way this time.
"We try to change it up every year," says Laura. " I think the biggest and most challenging part is running the extension cords and making sure the breakers don't pop."
The display is located at 579 County Park Road in Athens. It's about 25 minutes North of Brockville, 30 minutes South of Smiths Falls and about an hour and a half to two hours away from Ottawa depending on your route. Weather permitting, they are open daily from 5 PM to 9 PM.
Even Santa has to see it! The jolly guy in the red suit and Mrs. Claus will be there on select nights to spread even more Christmas cheer.
If St. Nick and the sight of the McGregor outdoor display wasn't enough, people come from all over to also step inside the family home where a 200 building mini-Christmas Village awaits them. To get an idea of how big this is, the initial set up when the village was moved to the family garage took over five months to complete.
Laura does admit it all can be a bit stressful with so much work to do and a ticking clock on when it has to be completed but, in the end, it's all worth it to her and her family.
"Seeing people feel the Christmas spirit and their faces light up in childlike amazement makes me feel like we have done some good," she says proudly.
Recommended Articles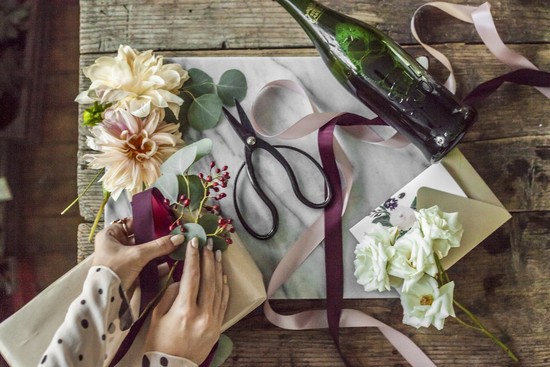 Images provided by Jessie Robertson |  Veritas Communications. Welcome to Day 12 of our 25 Day Otta...
Read full story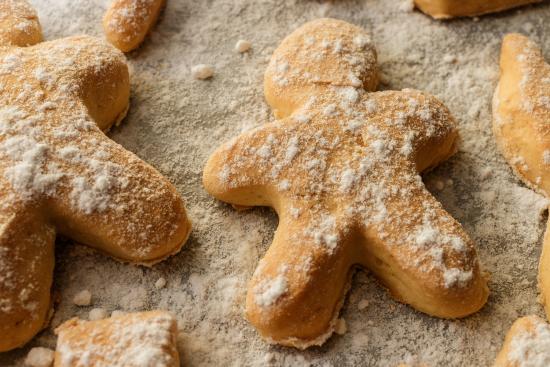 Baking for the holidays is one the most fun family traditions — rolling out the dough, cutting the gingerbread men and candy cane shapes and mixing buttercream can bring a smile to the face of any aspiring baker. But it's important to understand and follow necessary safety measures.
Read full story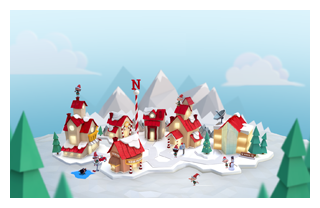 Many parents throughout North America have fond memories of tracking Santa Claus' sleigh on Christma...
Read full story
Comments (0)
*Please take note that upon submitting your comment the team at OLM will need to verify it before it shows up below.