Health
Fighting the tide of opioids
Fighting the tide of opioids
New numbers released by Health Canada this summer show that we have a long way to go before shaking the national opioid crisis. There were 3,987 opioid-related deaths in 2017, an increase of 34 per cent from 2016's 2,978 deaths. 92 per cent of the deaths in 2017 were accidental, and 72 per cent involved fentanyl.
Canada's opioid crisis is a crisis of mental health, of stigma, of the over prescription of opiates, and of a toxic drug supply. The alarming rise in fatalities we're seeing is in large part due to the unregulated presence of fentanyl in the blackmarket drug supply.
When drug users take their usual dosage, this highly potent synthetic compound which is meant to be taken in much smaller quantities, proves fatal. British Colombia became proactive about the opioid crisis before Canada recognized it as a national issue. That province was the hardest-hit by deaths, which prompted the distribution of naloxone kits (containing a fentanyl reversal drug) and operating supervised consumption sites.
Ottawa Life spoke with Dr. Terry Lake, the former B.C. Health Minister, about the crisis. Dr. Lake lead the initial fight against opioids in B.C. and was instrumental in declaring a state of national emergency in 2016.
"We've been trying to sound the alarm in Ontario because we've got a new government that's reviewing supervised consumption sites and overdose prevention sites" Lake explains. "If they were to shut those down, my fear is that we would see a drastic increase in the number of people dying from overdoses, and that would be a tragedy."
Dr. Lake moved to Ottawa last year to join the rising star in medical marijuana production. Hydropothecary Corp., the Gatineau-based company, has created a new brand called HEXO under which it's recreational-use products will be released after the October 17th legalization date.
Lake is now the Vice President of Corporate Social Responsibility, and uses his background in politics to maintain the company's environmentally and socially responsible business practices.
There is preliminary evidence from the United States (in places where recreational cannabis is legal) that seems to indicate that cannabis plays a role in the general reduction of opioid use as well as alcohol addiction. A pilot program in Vancouver has been providing cannabis to people with opioid-dependence, and the BC Centre for Substance Use plans to formalize the study.
"They hope to see if cannabis, instead of being a gateway drug as we've looked at it for many, many years, can be an exit drug." says Lake.
Like a growing number of Canadians, Lake believes that there is great potential in further research: "We need to know what it is in cannabis that's working, because there are many different compounds in the plant. We need to pull those threads apart to find out what does what and how it can be used therapeutically to help people with opioid dependence."
"It's going to take years for this research to be done, but Canada has this great opportunity because of our great interest in cannabis to do some world class research."
Cannabis research has not yet been given the time and funding that Dr. Lake envisions due to decades of stigma and the popular idea that cannabis lies at the beginning of a one-way street headed for hard drugs. "It requires people thinking differently than we've thought in the past" explains Lake. "But when we're dealing with a crisis, we have to think differently."
Addiction is not a choice, but a chronic, relapsing illness. Much of what needs to be done in order to fight the tide of opioid-related deaths requires us to first change our mindset about mental health and drug use.
"The opioid crisis is a medical issue, not a criminal issue."
Progress in the fight against opioid abuse has to come from many different directions.
"People often think that there's a light switch somewhere that you can turn off and on, which isn't the case" begins Lake. Tackling the crisis means stemming the flow of opiates by addressing overprescription; it means decriminalizing drug use so that those in danger from fentanyl feel safe to come forward for treatment without being considered criminal; and it means providing a safe and regulated drug supply to people until they're ready for treatment.
Only with a multifaceted and compassionate approach will we see the kind of change Canada needs.
---
Dr. Terry Lake is Vice President of Corporate Social Responsibility at Hydropothecary Corp
Recommended Articles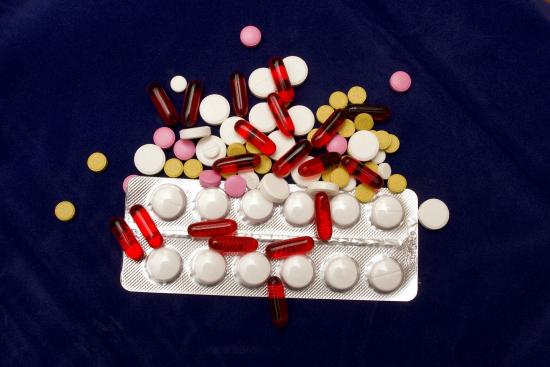 Canadians are living longer than ever, and we are also taking more medications than ever before. And this can make us sicker, not healthier.
Read full story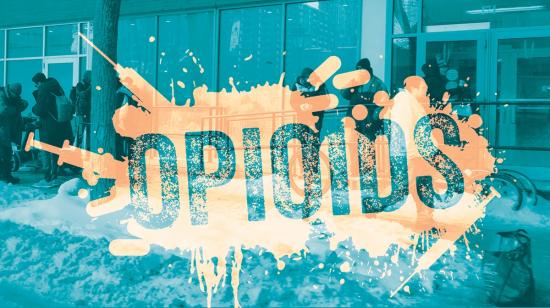 Jesse is a recovering addict in Ottawa who says it can be difficult to access full treatment, including mental-health services, due to a lack of funding and the overarching stigma against addiction.
Read full story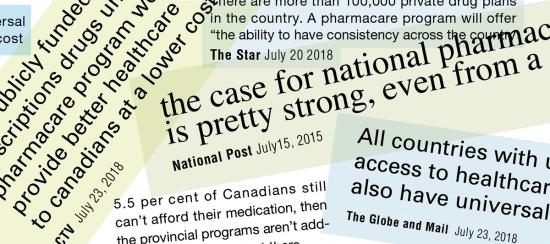 Our universal system of health care now covers doctors and hospitals and we are rightly proud of it. It's time to include prescription drugs.
Read full story
Comments (0)
*Please take note that upon submitting your comment the team at OLM will need to verify it before it shows up below.