Arts & Events
First Annual Red Hat Mall Crawl a Resounding Success
First Annual Red Hat Mall Crawl a Resounding Success
On August 15th, 80 local ladies of the Red Hat Society strutted their stuff at Ottawa's first Annual Red Hat Mall Crawl – an event meant to promote awareness of and membership in the Society. Carlingwood Shopping Centre was awash in red hat ladies. Much to the delight of the many seniors who frequent this mall, the Red Hat Ladies enriched their day with color and conversation. The atmosphere was joyful as the mall filled with spirited, fun-loving women promoting the principles of the society – fulfillment, friendship, freedom and fitness.
The ladies, in hats of assorted sizes – some with feathers, some sparkling with faux-diamonds, some with veils, some with bows – wandered through the mall taking advantage of special offerings, answering quiz sheets related to mall shops, bringing a smile to the faces of the uninitiated, and happily answering the many questions from seniors and curious onlookers.
The ladies were unmistakeably visible down each and every corridor as they buzzed around the mall like a hive of colorful, busy bees. They could be seen around every corner and inside all of the many stores, doing what they do best: shopping. For this one spectacular day, Carlingwood Shopping Centre became a sea of red and purple, much to the delight of all.
At the end of the day, ladies deposited their quiz sheets and are awaiting the call that they have won any number of wonderful prizes. These include gifts from Hallmark Davis Agency and Unique Accessories; gift cards from Carlingwood Shopping Centre, Loblaw's, Bentley's and Quilts etc.; a gift certificate from Salon Ravello; a tea service gift basket from Bowring's; and, from Red Hat Ambassador Barbara Gowan, a gift basket full of red hat paraphernalia. At the time of writing, it is not known who won what!
Not many outside the Red Hat Society know that the group's official sport is shopping. During the Mall Crawl, Red Hatters were offered discounts at Bee Sweet, Best Sellers, Bowring's, Claire's, Cole's, Kernels, Northern Reflections, Rinaldo's, Rexall Pharma Plus, Sears, Charms, Coats Co., Grand and Toy, Hallmark Davis Agency, TanJay, Teavana, Unique Accessories and The Body Shop. Product samples were offered by The Body Shop, Yves Rocher, Laura Secord and the Wine Rack. While many shops contributed to the success of the day by providing enticing window and store displays, discounts and other special offers, Unique Accessories went above and beyond the call of duty by bringing in spectacular red hats, fascinators, shoe bling, parasols and assorted treasures to lure the ladies.
Another little-known fact is that almost every Red Hat event involves food – Hatters were particularly pleased with the discount provided by the Carlingwood Restaurant and by Treats, who made special red and purple cookies for them.
Joyce Monk, of the Purple Chiffon Bloomers of Cornwall, said her group had a wonderful day and hoped that the event would be repeated. Yvonne Gibb, Queen of the Red Hottawan Hatters thought "the games were great fun and all of the shopping deals were spectacular and the networking was a super bonus. It was really nice to be able to put a face to some of the names I have dealt with." Jill Lepack, Queen of the Renfrew Red Hotters, thought the day was "delightful" and "a really great time." She and her sister were "excited to have spoken with so many nice people…to dress up in our finery and strut our stuff!"
Sandra Dormer and Barbara Gowan, Ambassadors of the Red Hat Society and the ladies who spear-headed the event, were effusive in their gratitude to Frank Fenn and his staff at Carlingwood Shopping Centre. Sandra said that "without the incredible support and generosity of the people at the shopping centre, we would not have been anywhere near as successful. Carlingwood is like a Mecca to many seniors in our community and we were so pleased to bring a little colour to their day."
Even Ottawa's mayor, Jim Watson, was in on the event. Though not able to attend, he sent special greetings, congratulating the Red Hat Society for "encouraging women fifty plus to celebrate their age and to participate in activities which promote an active lifestyle and spreading good cheer to others."
While the official purpose of the Mall Crawl was to increase membership in the Society, which it did, there is an unofficial rule within the Red Hat Society: Hatters can only participate in an event if they will have fun at it. This event met both criteria with resounding success; one thing for sure, it put a lot of smiles on many of the seniors' faces.
For more information on the Society, visit www.redhatsociety.com
Recommended Articles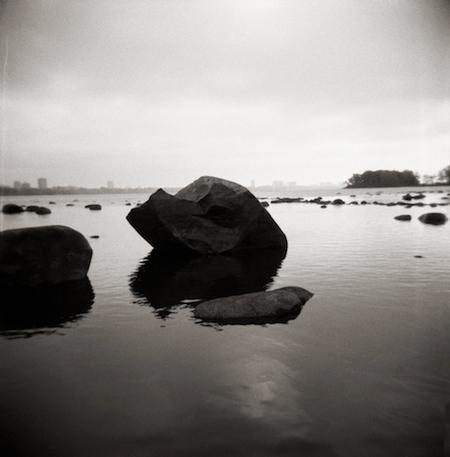 On display now at Wallack Galleries is photographer Pedro Isztin's "The River". The exhibition...
Read full story
This weekend's weather showed Ottawa we were still far from the summer sun but that didn't stop Westfest from giving the city a taste of the festival season a few month's early.
Read full story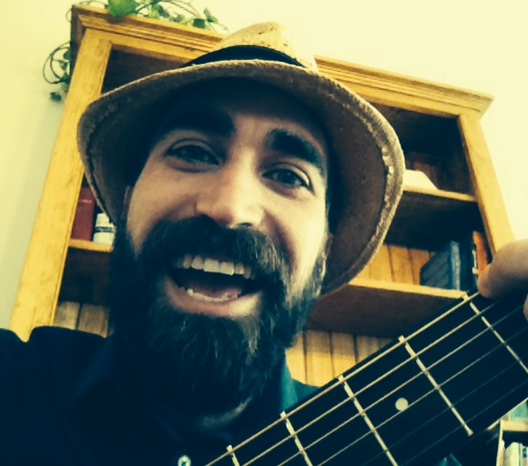 Derek McKinley is living his dream through the smiles of kids!
Read full story
Comments (0)
*Please take note that upon submitting your comment the team at OLM will need to verify it before it shows up below.