Travel
Five small Ottawa-area towns to visit this summer
Five small Ottawa-area towns to visit this summer
The COVID-19 pandemic has put a damper on many people's travel plans this summer. Road trips have been postponed, flights have been cancelled and hotel reservations have been refunded. Despite the fact that many Ottawans are itching to leave the house after several months of isolation, many may be opting to limit travel during their summer vacation this year.
That being said, staying close to home doesn't mean an adventureless summer. There are still great places to visit in and around the Ottawa area that are no more than an hour out of the city centre. There are many beautiful small towns that are just waiting to be discovered by Ottawa residents who want to get out of the house and try something new.
Here are OLM's top five small towns to visit this summer which will give you the taste of travel without the need for a plane ticket.
Kemptville, ON
Just 45 minutes outside of downtown Ottawa, Kemptville is quickly turning into a bedroom community for government workers and other people who work in Canada's capital city. It is one of the region's fastest growing communities and has become a vibrant and welcoming refuge for people wanting to escape city life.
Kemptville has a lot of offer for visitors as well. The Ferguson Forest Centre contains over 22km of well marked recreational trails, a boat launch and picnic area as well as a 7.5 acre fully fenced dog park complete with a forest trail and a small dog area. Prepare for your adventure in the great outdoors by visiting one of Kemptville's quaint family owned coffee shops. Brewed Awakenings on County Road 43 and Geronimo Coffee House in Old Town Kemptville both offer great coffee, homemade treats and lunch options. Geronimo's famous Reuben sandwich is a must-try and Brewed Awakenings' homemade soup and fresh tea biscuit can't be beat. When you are done with your picnic and exploring the outdoors grab a drink on one of Kemptville's patios which are now serving customers. Salamanders on Clothier Street in Old Town Kemptville boasts the most beautiful patio in town, right on the edge of the South Branch River. Hard Stones Grill and Shoeless Joes along County Road 43 are two other restaurants that are now hosting guests on their patios.
If you are looking for a more unique dining experience check out The Brigadoon, just outside Kemptville in the hamlet of Oxford Mills. There you will find al fresco fine dining on their patio outside of one of the area's largest stone heritage buildings. An elegant and delicious way way to end a fun and active day in Kemptville.
Photos: Furguson Forest Centre via Facebook, Kemptville SUP via Facebook


Merrickville, ON
Fifteen minutes west of Kemptville and about an hour from Ottawa sits beautiful and historic Merrickville. Dubbed the prettiest village in Canada, the town also boasts a UNESCO world heritage site. The Rideau Canal is a monumental early 19th century construction covering 202km of the Rideau and Cataraqui Rivers from Ottawa south to Kingston Harbour on Lake Ontario. You can admire one of its 45 locks right in the heart of Merrickville and watch as many boaters pass by every day over the summer. Grab a gelato from Stella Luna or homemade ice cream cone from the Old Ice Cream Shoppe and sit in the Blockhouse park to watch the boats pass through the locks and enjoy the summer weather.
Merrickville is also known for its beautiful downtown core with many unique and artisanal shops. Check out the Wick Witch for beautiful handmade candles and soaps and Mrs. McGarrigle's for fine food like cheese, chocolate and of course their famous mustard. There are also many unique stores to browse that sell everything from clothing and accessories to home furnishings and décor. Merrickville even has its own glass blowing studio which often holds demonstrations throughout the summer months and many other resident artists who are displaying their art in the Village. COVID-19 has caused a bit of a turnover in businesses in the Village so there will be a new store or two to check out, even for visitors who have frequented the its downtown in the past.
When you are done shopping stop for a bite to eat at one of the many local restaurants who have their patios open. The Yellow Canoe Café is known for their delicious lunch menu which includes artisanal sandwiches on fresh bread and of course their famous scones which are baked daily in house. The impressive Goose and Gridiron on St. Lawrence Street is a great place for pub fare and The Mainstreet Restaurant cannot be beat for family friendly dining.
Photos: Left to right: Yellow Canoe Cafe via Facebook, Karen Temple

Almonte, ON
This scenic mill town on the Mississippi River is just a 40-minute drive from downtown Ottawa. Named 150 years ago after Mexican General Juan Almonte, the Village was known as the "Manchester of North America" for its many textile mills. By 1870 it was an incorporated Village and boasted 30 stores and nearly 40 other businesses.
Although the days of the textile mills in Almonte are gone, the town remains a vibrant shopping area and hub for local artisans and artists. Its historic Main Street boasts many unique family-owned shops full of local art, handmade clothing, books, antique collectibles, and toys. If shopping isn't your thing you can check out the Mississippi Valley Textile Museum and learn more about the industry that built the town. The museum has been closed due to COVID-19 but they are planning on opening up their doors again to visitors on Tuesday, June 30.
A day in Almonte is not complete without a stop at one of their many local cafes and eateries. The Barley Mow pub, located in the original foundry building, has one of the best patios around which overlooks the falls of the Mississippi River. For a more upscale dining experience check out the Almonte Lobby Bar, with its unique cocktails and sharing plates. There are also lots of places to pick up coffee and local food to go including Equator Coffee Roasters, Hummingbird Chocolate, Don's Meat Market, Dandelion Foods and even the unique Dairy Distillery, which makes premium vodka out of milk by product. There is so much to see and do in Almonte, you may just have to come back!
Photos: Left to right: Barley Mow via Facebook, Wa'el Bibi via Google Maps

Perth, ON
Just over an hour west of downtown Ottawa lies the 200-year old town of Perth. The Perth Military Settlement was founded in 1816 and was designed to direct people to an unsettled interior through government sponsored military settlement and sponsored immigration. Named after Perth, Scotland the region was settled by a mix of Scottish, Irish and European settlers.
These days Perth is a great place to enjoy many outdoor activities. With the Tay River running through the town it is ideal for canoeing, kayaking and paddling. You can bring your own or rent kayaks, canoes and paddle boards at Perth Outfitters, located right on the river. Cycling is also a very popular activity in the town with eight different cycling tours in the Perth area. If you're in to golf you can play a round at the Perth Golf Course, which is the oldest permanent golf course in Canada.
Perth also has a beautiful downtown core with many local shops and places to pick up a bite to eat. Check out Coutt's Coffee Roastry and Café for a coffee and sweet treat or the Rocky River Café for a refreshing drink or lunch or dinner on their patio as the perfect compliment to your adventures in Perth.
Photos: Left to right: Larry Vanstone via Google Maps, Gottfried von Rathonyi via Google Maps

Wakefield, QC
This quaint Quebec town is located just 30 minutes across the river from downtown Ottawa. Known for its gorgeous scenery and nature, Wakefield is a great jumping off point for all sorts of outdoor activities including bungee jumping, canoeing, kayaking, paddle boarding, mountain biking, horseback riding and even exploring the caves of La Flèche.
Wakefield also has a vibrant arts scene with many local artists, taking inspiration from the rolling hills, rivers and nature that surround the Village. Wakefield's artists offer paintings, pottery and ceramics, woodworking, jewelry, glass work and mixed media. You can see some of the artists' work in one Wakefield's three galleries, but you can also contact them directly and visit them in their home studios to learn more about them and their art.
Make sure you don't leave town without grabbing a coffee or bite to eat at one of Wakefield's many restaurants and cafés. Le Hibou has a very popular patio and serves accessible fare with a flare from a juicy sirloin burger made with local beef, to a salmon sushi bowl. Pipolinka is a great little bakery to stop for a sweet treat or some fresh baked bread. They offer a homemade soups and dips to take home as well. The perfect way to end a fun and adventurous day in Wakefield.
Photos: Wakefield Artisans via Facebook, Wolfram Albrecht via Google Maps
Recommended Articles
After over 20-years writing about life in Ottawa, we think we have a pretty good idea of the best of what this city has to offer. Check, share and discuss #OLMBest every week!
Read full story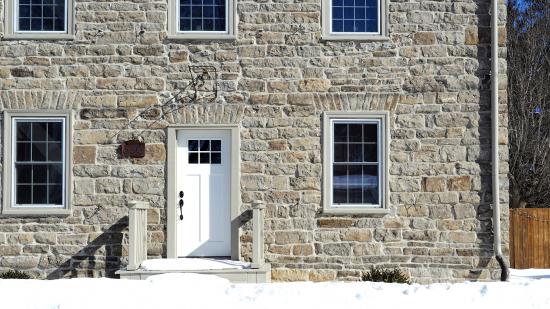 Here are three road trips around the region where you can explore buildings that are the oldest of their kind in the province.
Read full story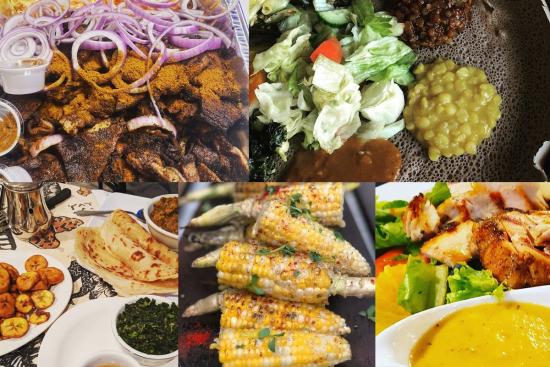 Supporting the Black Lives Matter movement has never been tastier!
Read full story
Comments (0)
*Please take note that upon submitting your comment the team at OLM will need to verify it before it shows up below.