Food & Wine
For a full sensory experience try an aromatic white wine
For a full sensory experience try an aromatic white wine
White wines can often get a bad rep, as something to just drink and forget about, while red wine gets all the swirling, sniffing and swishing clout. But reds aren't the only fine wine to be savoured — aromatic whites offer a similar sensory experience.
Yalumba Y Series Viognier, $13.95 at the LCBO is an aromatic white which unoaked Chard fans will surely enjoy. The Y Series Viognier comes from the vineyards down under in Eden Valley, and the surrounding wine regions of South Australia
Interestingly, Yalumba is credited for rescuing Viognier from extinction in the 1980's when there were only about 30 acres of Viognier planted globally. The Yalumba family took a gamble and planted Viognier in sunny and mountainous Clare Valley, Australia. Now the grape is grown successfully all over the world.
The Y Series is a more subtly aromatic Viognier and would be lovely to pour anywhere where there might be flowers on the table, or simply alongside a spicy tuna roll. In the glass, the wine expresses notes of orange blossom, musk and gingery pineapple. On the palate it is medium bodied and smooth with notes of juicy peach, anise and some fennel on the finish.
For the wine drinker who rebukes Rieslings, stating they "don't like sweet wines," enter a Riesling from Alsace, France. The Willm Réserve Riesling, $19.95 in LCBO Vintages is a bone-dry and aromatic white.
In addition to resembling a fairy-tale village, Alsace also happens to be a world-class French wine region with a ton of Germanic Influence. Bordering Germany, the vineyards of Alsace lie in the foothills of the Vosges Mountains. This position creates a rain-shadow effect for the vineyards, giving Alsace the driest vineyards in France, and a ton of sunshine — sunny white grapes plentiful aromatics and a bit higher alcohol.
In the glass the Wilm Riesling has a racy and energetic personality with notes like green apple, pear, lime, cream and a background of petrol and jasmine. Enjoy with roasted turkey and herby root vegetables or do things Alsation style and pour next to sauerkraut with ham.
Another aromatic white is Gewürztraminer, hard to pronounce but easy to love.
Hands down, the best Gewürztraminers also hail from Alsace and are perfumed, spicy and glorious in the glass. Locally, we have some fine options in Ontario including Sugarbush Winery Gewürztraminer VQA, $19 at the LCBO.

Overall, Gewürztraminer is a wildly extroverted wine, in certain growing conditions it takes on a flashy rose-gold hue and is a firework of flavours — lychee, roses, ginger and black pepper. In Prince Edward County, like Alsace, the soil is limestone rich, helping the grape to achieve complexity and depth. However, PEC has a cool climate and without the long, warm autumns of Alsace, VQA Gewürztraminers take on a more crisp and subtle style. Pair with thai coconut curry or sweet and sour chicken, and swirl, sniff and swish to your hearts content.
Recommended Articles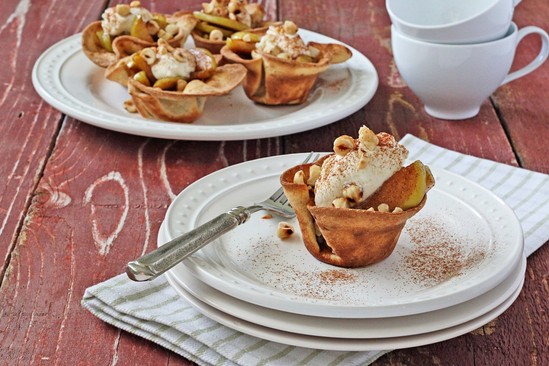 Recipe courtesy of Udi's Gluten Free. Sweetly spiced caramelized apples nestled in toasted tortilla...
Read full story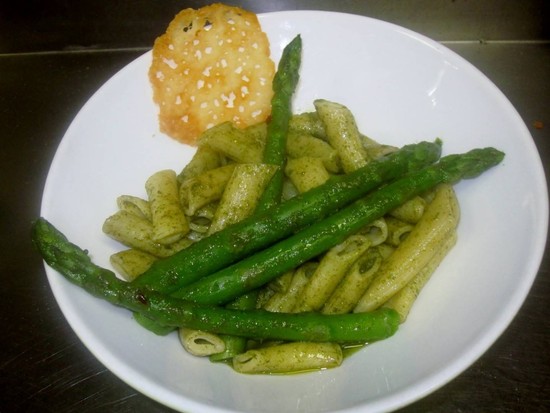 Special to OLM: Experience a taste of local favourite Italian hotspot Zolas Restaurant—right in yo...
Read full story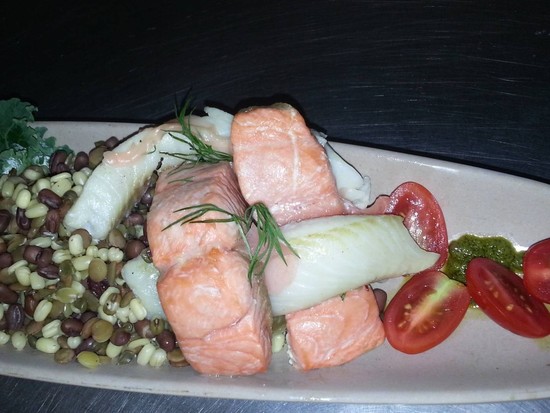 Special to OLM: Experience a taste of local favourite Italian hotspot Zolas Restaurant—right in yo...
Read full story
Comments (0)
*Please take note that upon submitting your comment the team at OLM will need to verify it before it shows up below.