Arts & Events
'Forgive Me Tour' brought Raine Maida and Chantal Kreviazuk's beautiful music to the NAC.
'Forgive Me Tour' brought Raine Maida and Chantal Kreviazuk's beautiful music to the NAC.
There is just something about being in the presence of very talented musicians and seeing them perform live. Raine Maida and Chantal Kreviazuk brought their Forgive Me tour to the National Arts Centre (NAC) Thursday night for the first of two shows.
No strangers to Ottawa or the NAC, this time they performed at the theatre, which was a perfect venue for their performance. It was as if you were at a friend's home, and your friends just happened to invite two very entertaining guests.
Maida and Kreviazuk are very authentic. There is nothing about their performance that feels manufactured. There have been many times when I have seen concerts live, and it gets to that painful moment where the artist says, 'It's great to be in insert name of city here.' That's not what you get when you see these two perform. Instead, you are treated to sincere interaction between the two, which reminds you that relationships, even 'celebrity' ones, have ups and downs.
Between songs, it is not uncommon for the couple to banter about how the tracks were developed or some funny story from their married life; this is refreshing. If you simply want to listen to an artist play, you could stay home with Apple Music or Spotify—Maida and Kreviazuk deliver a sincere and relatable performance.
Did I mention the music? As their unique voices blend together, they harmonize beautifully. Considering they had individual music careers (Maida is also the lead singer of Our Lady Peace) before collaborating several years ago on an amazing album called Moon vs. Sun, they had a lot of hits to choose from.
They performed songs such as I Love it When You Make Me Beg, I Can Change, and the title song from Moon vs. Sun, I'm Going to Break Your Heart. The show was a great sampling of all of their music. The set list also included All I Can Do, Innocent, Clumsy, and my favourite, Chantal's song, Time.
With Chantal at her piano and Raine on his guitar, their music was the true star. They have played with many musicians over the years, but it just proves that at their core, they create beautiful music together.
Maida joked at one point that it was 'bring your kid to the office night' as one of their three sons, Rowan Maida, opened the show. During what was Rowan's first live performance, he covered several songs, and his parents' musical influence was evident. The 18-year-old took to the stage with confidence and charisma—wonder where he gets that from?—and sang some very good tracks. The talent in this family runs deep!
After the encore and the lights came on, we knew the show was over; that was the only part of the show I didn't like.
Having a night out where you see so much talent is rare. Until next time, Raine and Chantal.
---
Click here to watch Keith's interview with Raine Maida & Chantal Kreviazuk.
Recommended Articles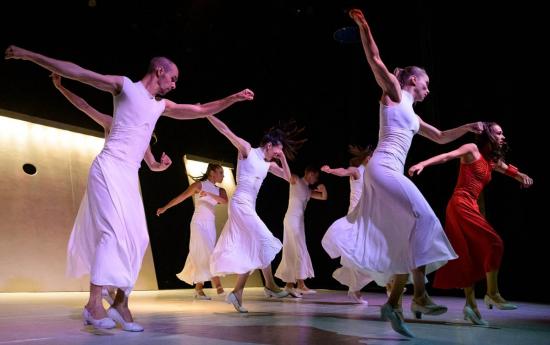 On the 33rd anniversary of the Velvet Revolution, his Excellency Ambassador of Slovakia to Canada Vit Koziak and the Embassy of Slovakia in Canada hosted the ballet Carmen
Read full story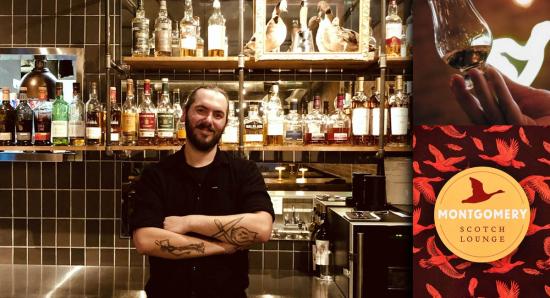 Picture yourself sitting back with a glass of single malt Scotch chosen from the nearly 80 varieties available on the menu, as you enjoy gourmet food
Read full story
Ottawa is in for a treat as The Ennis Sisters are coming to Meridian Theatre at Centerpointe on December 8, 2022.
Read full story
Comments (0)
*Please take note that upon submitting your comment the team at OLM will need to verify it before it shows up below.