Food & Wine
Four Fantastic Ways to Cook with Persimon this Holiday Season
Four Fantastic Ways to Cook with Persimon this Holiday Season
A brilliant orange fruit that looks like a cross between a tomato and a pepper and tastes like nothing you've had before, Persimon is a treat you'll want to keep an eye out for this holiday season.
Persimon (with one 'm') identifies the Rojo Brillante variety of persimon grown in Ribera del Xúquer, Spain. It is characterized for its firm flesh and lack of astringency (the sharp taste of unripe fruit). Persimon are seedless, sweet as a peach and always ready to eat – yes, even firm. Look for small sugar-freckles on the skin if you want one that's extra sweet.
Like many fruit, you can bite into a Persimon the second it's in your hand, but another great way to enjoy one is in a delicious winter-themed recipe alongside chicken, pork or your favourite cheese. Cooking with a new fruit might seem a little intimidating, but doesn't have to be. We have four must-try recipes to get you started.
1) Persimon Wrapped in Serrano Ham with Manchego and Watercress
Refreshing and refined, these hors d'oeuvre parcels are perfect for any occasion. The sweet, juicy flavour of the Persimon pairs perfectly with the richness of the Manchego and the peppery watercress.
You'll Need: 
6 slices Serrano ham
1 Persimon, cut into 12 wedges
1/2 cup (125 ml) watercress
1/3 cup (75 ml) Manchego cheese, sliced into 12 equal pieces
Method: 
Cut Serrano ham in half lengthwise. Place a Persimon wedge on top of a strip of ham.
Place a few pieces of watercress on one side of the Persimon. Add one piece of cheese on top of the watercress and wrap.
Per Serving: (1 wedge): 41 calories, 2 g fat, 1 g saturated fat, 10 mg cholesterol, 160 mg sodium, 3 g carbohydrates, 1 g fibre, 2 g sugars, 3 g protein. % RDI: 4% calcium, 0% iron, 2% vitamin A, 2% vitamin C.
Grilled Persimon Crostini with Manchego and Wine Reduction
Bring the flavours of Spain to your next gathering with this appetizer featuring delicious Spanish ingredients. The Tempranillo wine reduction, drizzled atop the Persimon wedges, adds a sophisticated touch to these tasty hors d'oeuvres.
Wine Reduction:
1/2 cup (125 ml) Tempranillo wine
¼ cup (50 ml) sugar
5 whole peppercorns
half cinnamon stick
Crostini:
16 slices of baguette
2 tbsp (30 ml) olive oil
1 Persimon, topped and sliced into 12 wedges
1 cup (250 ml) spinach leaves
50g (2oz) Manchego cheese, shaved
freshly ground black pepper
Method:
Preheat oven to 4000 F (200°C).
Place all of the ingredients for the wine reduction in a small saucepan. Bring to a boil and simmer until reduced by half, approximately 15 minutes.
Brush each bread slice with olive oil and place on a bake sheet. Bake for 5 minutes.
Heat a grill pan on high and brush with olive oil. In batches, grill the Persimon wedges 2 minutes per side.
To assemble the crostini place a few leaves of spinach on the crostini, top with Manchego cheese, followed by a grilled Persimon wedge. Drizzle with wine reduction and serve immediately.
Tip * Instead of the reduction try melting a 1/4 cup (60 ml) of apricot jam in a saucepan and drizzling over the crostini.
Makes 16 servings.
Per Serving: (1 crostini): 81 calories, 3 g fat, 1 g saturated fat, 4 mg cholesterol, 92 mg sodium, 10 g carbohydrates, 1 g fibre, 5 g sugars, 2 g protein. % RDI: 4% calcium, 0% iron, 0% vitamin A, 4% vitamin C.
3) Roast Chicken with Persimon, Fennel and Olives 
Adding Persimon, fennel and olives to this classic roast chicken recipe gives a touch of Mediterranean flair to this delicious, home-comfort-food dish.
You'll Need:
1 whole chicken (3-1/2 pounds, 1.75 kg), cut into 8 pieces and breasts
1 tbsp (15 ml) paprika
1 tsp (5 ml) salt
1/4 tsp ( 1ml) pepper
2 tbsp (30 ml) parsley, chopped
1 Persimon, topped and cut into 1/2-inch (1 cm) wedges
1 fennel bulb, topped and cut into 1/2 -inch (1 cm) wedges
1/2 cup (125 ml) cracked green olives, pitted and halved
1 tbsp (15 ml) olive oil
salt and pepper
Method:
Preheat oven to 425O F (220°C).
Line a rimmed bake sheet with parchment paper. Place the chicken pieces in a large bowl. Add the paprika, salt and pepper and half of the parsley; toss to coat. Place the chicken, skin side down on the tray and bake for 20 minutes.
Place the Persimon wedges, fennel, olives and remaining parsley in a separate bowl. Add olive oil, season with salt and pepper and toss to coat.
At the 20 minute mark turn the chicken pieces over. Add the Persimons, fennel and olives to the bake sheet and bake for an additional 20 - 25 minutes, turning once halfway through. Cook until the fennel is browned and the chicken is cooked through. Serve with rice or salad.
Makes 6 servings
Per Serving: 336 calories, 20 g fat, 5 g saturated fat, 89 mg cholesterol, 661 mg sodium, 9 g carbohydrates, 3 g fibre, 4 g sugars, 29 g protein. % RDI: 4% calcium, 15% iron, 10% vitamin A, 15% vitamin C.
4) Pork Chops With Persimon Chutney
Here's a recipe game changer: Replace the apple sauce you might typically serve with pork chops with this tasty Persimon chutney. Persimon and pork chops are the most dynamic of duos!
Chutney:
1 tbsp (15 ml) olive oil
¼ cup (60 ml) shallots, finely diced
3 tbsp (45 ml) pine nuts
2 cups (500 ml) Persimon, peeled and diced
2 tbsp (30 ml) lemon juice
1/2 cup (125 ml) water
1 tsp (5 ml) ginger, minced
1/4 cup (60 ml) sugar
1 tsp (5 ml) ground coriander
1/2 tsp (2 ml) paprika
1/4 tsp ( 1ml) red chili flakes
1/2 tsp (2 ml) salt
4 bone-in loin pork chops, cut 1-inch (2.5 cm) thick
1 tsp (5 ml) olive oil
1 tbsp (15 ml) fresh cilantro, chopped
Method:
In a small saucepan, add the olive oil and sauté the shallot on medium low heat until soft and translucent. Add the pine nuts and stir till lightly toasted, 4 minutes. Add the remaining ingredients and simmer on low for 15 minutes.
Sprinkle the chops generously with salt and pepper on both sides. Heat a large skillet to medium high and add 1 tsp (5 ml) olive oil. Put in the pork chops and sear for 5 minutes. Turn over and brown well on the second side for a total of 10 minutes. Add the Persimon chutney to the skillet and sprinkle with cilantro. Place a lid on the skillet and simmer on low for 5 minutes.
Transfer the pork chops to a serving plate and top with compote.
Makes 4 servings
Per Serving: 451 calories, 23 g fat, 6 g saturated fat, 79 mg cholesterol, 678 mg sodium, 35 g carbohydrates, 4 g fibre, 25 g sugars, 30 g protein. % RDI: 6% calcium, 10% iron, 8% vitamin A, 20% vitamin C.
Persimon begin appearing in the produce department at the end of October until January, if supply lasts. All recipes courtesy of persimonsays.com.
Recommended Articles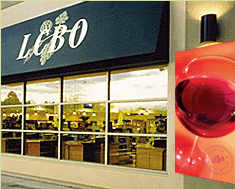 Have you ever wondered how one becomes a wine agent - better yet, how one gets wines, that are not a...
Read full story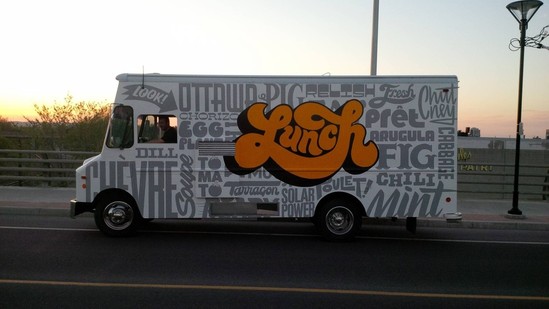 When you are in a rush to grab a bite between meetings, it's nice to be able to buy something on t...
Read full story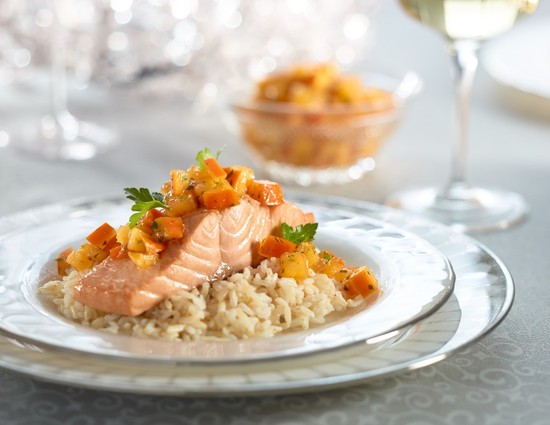 Recipe courtesy of Persimon® Step up your salmon dish with Persimon® salsa. Poaching the salmon al...
Read full story
Comments (0)
*Please take note that upon submitting your comment the team at OLM will need to verify it before it shows up below.