Free Programming Highlights at NAC's Canada Scene
Ottawa Life's Festival City Series is back! We'll provide a unique look at some of your favourite events.
We'll go beyond the music with artist interviews, volunteer profiles, concert reviews and spotlights on
the tastes, sights and sounds of the festival season.

Your city! Your festivals!
Like a good sunscreen, Ottawa Life has you covered.
---

Photos courtesy of Canada Scene
If you caught our previous article you know that the National Arts Centre's 2017 edition of Canada Scene is a massing undertaking bringing over 1,000 artists to the festival between June 15 and July 23. However, did you know that many of the 100 plus events won't cost you a shiny new Canada 150 Loonie to attend?
Canada Scene is labeling itself as a living portrait of Canadian arts and culture this year and Executive Director/Producer Heather Moore and her team wanted to ensure that everyone could find a way to take part of it. They saw the coming unveiling of the NAC's new Atrium and City Room as well as the overall facelift the building has been receiving over the last year or so as a perfect opportunity to not only show off the venue's new digs but also provide some free content to get people exploring the arts.
"Canada Scene is the first NAC event to take place in our newly renovated building and the new features amazing new public spaces that we are hoping will become a community space for everyone, not just people with tickets for evening shows," Moore tells Ottawa Life.
"We're inviting people to come in the morning with their families, take part in a show, come see the interactive art in our lobbies, hang out with their friends."
We asked Moore to share some of the free shows she's most looking forward to:
Amelia Curran
(Tuesday, July 4 – 6 pm, City Room)
Newfoundland's Amelia Curran is a JUNO-Award winning singer-songwriter, activist, and mental health advocate whose music is distinguished by intricate and elliptical lyrics that are geologic in their resilience and oceanic in their depths. Her music has been described as "a bit like Leonard Cohen being channeled in a dusty saloon by Patsy Cline" (National Post) – plainspoken and sophisticated at the same time, and able to satisfy both folk purists and open-minded fans of more contemporary folk. In this solo performance, Amelia shows why she is heralded as one of our most enigmatic and powerful songwriters.
Suzie Vinnick
(Tuesday, July 18, 6 pm, City Room)
A native of Saskatoon, celebrated blues guitarist, singer, and musical pioneer Suzie Vinnick has blazed her own trail by fusing elements of folk, country, and rock and roll into her constantly evolving sound. Taking risks with originals and covers alike, she's an established song crafter who has invested her substantial pop smarts into an ever-growing canon of her own creation while engaging in open-minded musical collaborations along the way.
La gigue en souvenir - BoucharDanse
(July 12-15, 11 am, Atrium)
As part of Canada Scene's daily offerings for family audiences, La gigue en souvenir brings the past to life in an enchanting journey through Quebec traditional dance. The best part, says Moore, is that "you get to learn the dance before the pros show you how it's done!" All you need are comfy clothes and shoes, and there's no need to register. Anyone of any age can join in. Afterwards, three pairs of Canada' best contemporary dancers will round out the hour, performing to the exhilarating music of a cappella folk group Les Charbonniers de l'enfer and reinventing the folk tradition of the gigue in contemporary style.
ArborAmor - Ottawa Stilt Union
(July 4-8, 11 am, Atrium)
Moore's excited for this "tango-flavoured physical theatre that combines acrobatics, stilt walking and song." Performed by the Ottawa Stilt Union, the piece tells the story of a tree who learns to dance. Speaking in the languages of physical comedy, theatrical magic, and music, this wordless play begins with a solitary tree, far from its home forest, lamenting its isolation and resigning itself to solitude.
William Prince
(Thursday July 13, 6 pm, City Room)
Fresh off his JUNO win for Contemporary Roots Album of the Year, Moore describes Winnipeg's William Prince's voice as one that will "literally take your breath away." This storytelling singer-songwriter from Peguis First Nation sidesteps clichés to create thought-provoking music that is a versatile mix of country laced with gospel and folk. His beautifully crafted songs are a testament to his finely honed musicianship and his genuine delivery acknowledges the hundreds of hours he's spent on stage.
---
In addition to Moore's highlights, Ottawa Life suggests you don't want to miss:
New Brunswick Youth Orchestra with Measha Brueggergosman
(Friday, July 7, 7:30 pm, NAC Southam Hall)
It started with a dream and an email that was three weeks in the writing, requesting a special gift to mark the 150th anniversary of Canada's confederation. An unexpected phone call followed, and the result was a new commission from Oscar-winning composer Howard Shore created specifically for this performance. Under the direction of Venezuelan-born conductor Antonio Delgado, the New Brunswick Youth Orchestra (NBYO) will premier Shore's new commission for soloist, chorus, and orchestra in an evening that will also include renowned New Brunswick soprano and long-time NBYO collaborator Measha Brueggergosman.
Propeller Dance Company Inclusive Dance Party!
(Sunday, July 16, 1:00 pm, Atrium)
Don't miss this light-hearted and rigorous dance party for children and adults of diverse minds and bodies! This is your chance to explore an inclusive dance and sound environment where you'll be guided through participatory movement and music exercises. Experienced dancers and new movers are equally welcome for this accessible and barrier-free dance party for families and people of all ages and abilities.
Kellylee Evans
(Monday, July 3, 6 pm, City Room)
Singer-songwriter Kellylee Evans is a high-octane, chameleon-like performer whose natural charm and improvisational vocal style embody jazz, soul, pop, and hip-hop. From her very first notes, Kellylee has audiences in the palm of her hand, with an energy and joie d'vivre that is full-bodied and fierce.
House of PainT Party
(Sunday, July 2, 12:00 pm, NAC Main Lobby)
Take in the excitement as DJs battle it out and dancers show their moves, witness graffiti art being created before your eyes, and listen as MCs move the crowd with their lyrical skills. Or try your own hand at DJing or spray painting. This exciting presentation includes great programming for the whole family!
Trophy
Saturday, June 17, 1:00 pm, ByWard Market - Corner of William Street and George Street, Ottawa Email)
You encounter a city of tents nestled into the ByWard Market and are invited into one, greeted by someone who tells you the story of a moment in their life when everything changed. This is Trophy, an interactive performance installation where guests roam, visiting as many tents as they feel drawn to, reflecting on the turning points in their own lives, and examining universal themes like love, childhood, work, and loss. Over the course of the day, the tents are transformed into multi-coloured translucent structures, and with every encounter, the installation changes.
Fortunate Ones
(Saturday, July 8, 6:00 pm, City Room)
Fortunate Ones is the acclaimed folk-pop duo of singer/pianist/accordion player Catherine Allan and singer/guitarist Andrew James O'Brien. The pair grew up on opposite sides of Newfoundland and met in St. John's in 2010. Within 48 hours of that first encounter, they were singing together. Since then, they've toured the country from coast to coast, picked up a JUNO Award nomination, and won the 2015 Canadian Folk Music Award for Vocal Group of the Year.
NYO Canada
(Saturday, July 22, 7:30 pm, NAC Southam Hall)
For more than 50 years, NYO Canada has enjoyed a reputation as Canada's orchestral finishing school, devoted to the discovery and training of our country's best young classical musicians. This summer, as part of Canada's 150th anniversary celebrations, the NYO kicks off its Edges of Canada pan-Canadian tour, performing works created with some of this country's most high-profile Indigenous artists in a youth-oriented response to Truth and Reconciliation. For Canada Scene, the NYO premiers The Unsilent Project, a two-part musical piece conceived in collaboration with Michael Greyeyes and Signal Theatre, composers Julie Palmer and Ian Cusson (Métis), and a cast of spoken-word artists who explore the themes found in the work of the late slam poet Zaccheus Jackson.
Recommended Articles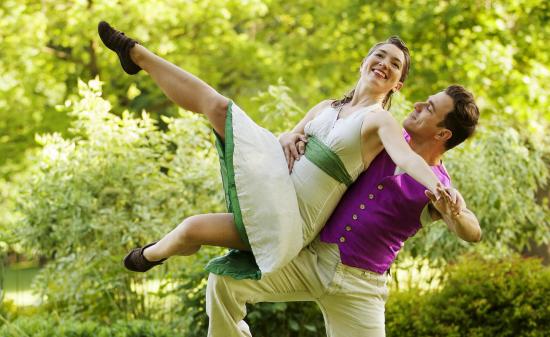 From June 15 to July 23, the biennial Canada Scene returns to the National Arts Centre to exemplify its mandate of becoming "a living portrait" and "eclectic reflection of contemporary Canadian arts and culture."
Read full story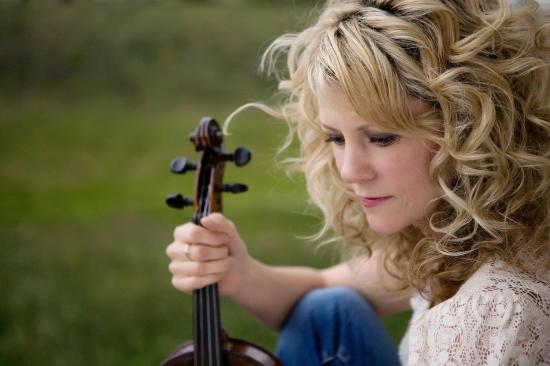 Fiddling sensation Natalie MacMaster still finds a home on the stage and we want to send you to see her perform on one of the Ottawa's best!
Read full story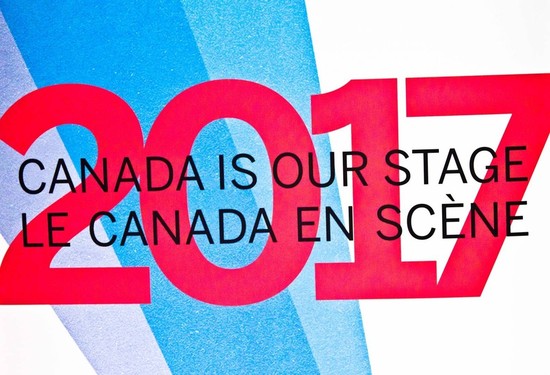 This morning inside the National Arts Centre the message rang out as loud as a 1st of July firework:...
Read full story
Comments (0)
*Please take note that upon submitting your comment the team at OLM will need to verify it before it shows up below.