Top Stories
From apathy to stability — a transformative year in Ottawa city politics.
From apathy to stability — a transformative year in Ottawa city politics.
By all accounts, Ottawa had a rough year. Citizens of the capital started the year tired and worn out, thanks partly to a resurgence of the Covid-19 pandemic. Ironically, this mood also seeped into municipal politics, and the fatigue associated became a metaphor for the last chapter of Jim Watson's tenure as mayor.
As recently as 2018, the administration at City Hall looked like a pillar of stability; it seemed Watson was well-liked and respected by most citizens (the electoral record speaks for itself). The outgoing mayor left the LRT debacle more or less unsolved and still in the hands of the Rideau Transit Group. This could have been enough to force a change of mayor had there not already been an election slated for the fall. At this point, much of the Ottawa City Council could have also saved face, but the outgoing councillors and mayor were dead set on apathy.
In his final term, Jim Watson's Ottawa is best summed up by the Freedom Convoy, when lethargy at the Ottawa Police Service and an inability to enforce law and order led to a three-week 'occupation' of downtown streets. The public inquiry into the use of the Emergencies Act has shown that law enforcement did nothing to mitigate the trucks as they drove into Ottawa; it was as if an 18-wheeler-sized welcome mat was rolled out for them, while Watson and Council argued that the province and federal governments needed to step up.
While hundreds of trucks stayed parked on downtown streets, by-law officers handed out parking tickets in Centertown to residents who were in a state of distress from the constant honking rather than ticketing the hundreds of illegally parked trucks. This might have seemed like a small thing, but it paints a bigger picture: the Watson administration was so process-driven that it couldn't deal with a crisis.
From LRT not working to the Freedom Convoy, the ongoing Chateau Laurier renovation debate, and law enforcement, the city suffered from an administration that was chronically by the book.
The LRT sat unusable while OC Transpo waited for RTM to fix it because the contract dictated they had the right to — commuters be damned. By the end of the Freedom Convoy, Ottawa had a new-old head of the Ottawa Police Services Board, Watson loyalist Eli-El Chantiry, and a new interim police chief, all thanks to Watson's mismanagement.
The first two months of 2022 sealed Jim Watson's legacy as a mediocre-at-best mayor who blew it when he held all the cards. Watson oversaw a Council that mostly supported his agenda and had a reputation as a good mayor going into his last term. His many years working at all levels of government had us all thinking that he could save face, but he blew it by becoming apathetic.
Jim Watson's retirement created a mayoral race that actually managed to attract public interest. Initially, the campaign for mayor seemed to be former Somerset Ward Councillor Catherine McKenney's to lose. The first non-binary politician to run for mayor in a major Canadian city, McKenney's platform seemed to speak to residents from across Ottawa with a progressive bent. This was undoubtedly aided by McKenney's decision to announce their campaign late in 2021.
Media personality and businessman Mark Sutcliffe entered the race playing a game of catch-up, but polls showed him steadily rising throughout the summer and into the home stretch. However, given his safe appearance as the everyman and his fiscally conservative-leaning policies, it still seemed McKenney's election to lose. McKenney also put up a good fight. The CTV-televised debates showed an, at times, dominant McKenney. Backed up by years of political experience at city hall and a deep understanding of issues, McKenney was able to confidently sell their experience as a well-liked councillor.
That was until Matthew Fleury's testimony at the Emergencies Act inquiry. Public opinion took an about-face when McKenney was caught using a 'hot mic' to coach Fleury into saying he didn't understand the English word 'micro-agressions.' Anybody familiar with Councillor Fleury knows he has native-level comprehension of both official languages. The move came across as highly manipulative and led to McKenney's political downfall. Coupled with rising costs of living and gas prices, McKenney's socialist agenda began to look unappealing to voters.
Despite polling and the media, which portrayed the race as McKenney's to lose, Mark Sutcliffe won by a large margin proving once again polls are for dogs. Sutcliffe won a clear mandate to govern Ottawa.
The most surprising election outcome was the many 'Watson Club' councillors who were re-elected, a phenomenon that likely occurred because many such as Alan Hubley were in the job for so long that they won by default. The incumbent always has a distinct advantage. However, this was counterbalanced by the election of progressive-leaning councillors like Ariel Troster in Centretown and Laine Johnson in College Ward.
In a deep irony, Mark Sutcliffe finds himself in the most envious position a new mayor can be in because of Watson's actions. When the LRT inquiry report was about to be tabled, Steve Kanellakos, the city manager, retired, meaning that the city's top bureaucrat, a Watson-era hangover, was out of the picture. The city has yet to appoint several other top posts, including Chief Financial Officer. This gives Sutcliffe room to create the city as he sees fit. With McKenney out of the picture for at least four years, Sutcliffe also loses Ottawa's most effective progressive councillor. That torch has now been passed to Jeff Leiper.
Civility seems to be returning to Ottawa politics. Much of the last term of Council can be defined by the fighting between the Watson Club and the progressive side. Shawn Menard and Watson, for example, were constantly at each other's throats. So far, Sutcliffe's Council chamber seems calm, diverse in opinions but cordial.
The outsider from city politics seems comfortable in his position as mayor and has enough goodwill on both sides of the aisle to get things done. It seemed almost strange seeing the Tweeted photo of Mark Sutcliffe and Catherine McKenney meeting for a BeaverTail post-election, both smiling and chatting about issues. However, even before he was sworn into office, Sutcliffe had set a tone of positivity and cordiality, and so far, it's still there.
The capital leaves 2022 and a dark chapter in its history. However, with a new government diverse in background and ideas, Ottawa is heading toward calmer waters. No matter who was elected mayor, this would likely have happened, but with Mark Sutcliffe as the captain, and more power over the city's large bureaucracy than he ever could have imagined in the first year, Ottawa politics might return to boring stability, which citizens want from their municipal government.
Recommended Articles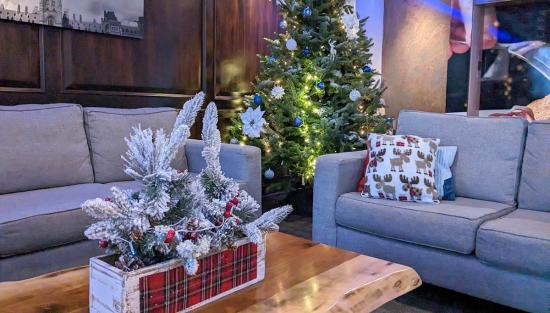 Located steps from Elgin Street and the Rideau Canal, the newly redesigned Embassy Hotel and Suites is the ideal location to to enjoy a festive holiday season
Read full story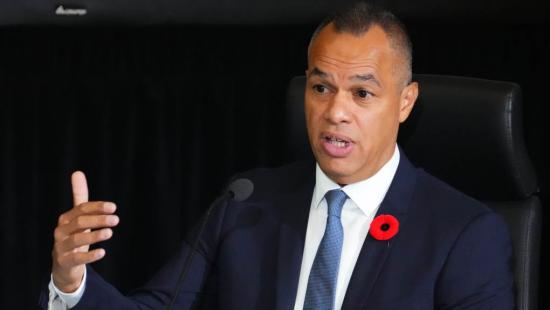 Perhaps the biggest surprise today was that Sloly stated he never read his emails during his time as chief of the Ottawa Police Service (OPS).
Read full story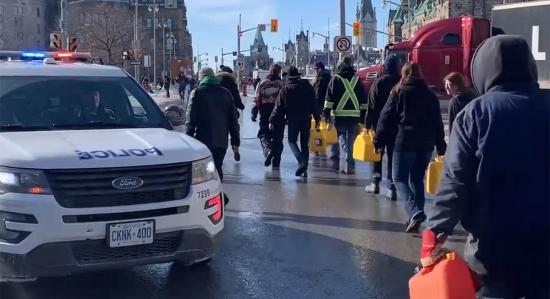 TV journalists, who were our eyes and ears during these weeks, clearly and "repeatedly" reported that the police were not enforcing the law
Read full story
Comments (0)
*Please take note that upon submitting your comment the team at OLM will need to verify it before it shows up below.