Health
From Hockey Player to Chiropractor
From Hockey Player to Chiropractor
For a short time in chiropractor Karlo Pavich's life, playing hockey was all he ever wanted to do.
During his youth, Pavich lived that dream. From the age of 16 until the age of 23, Pavich skated his way into the professional hockey circuit. In his early years, Pavich played in minor hockey and eventually broke into the Central Canada Hockey League as a #1 pick and the Quebec Major Junior Hockey League. Pavich turned his junior career into a professional career in Europe. After living there for a few years, Pavich received an invitation to try out for the Montreal Canadiens.

As a child, the Ottawa South team Pavich was playing for went on an exchange to play a Montreal team under the chaperone Jean Beliveau. That evening, Pavich watched his first and only NHL game and met player Mario Tremblay. He promised himself at that tender age that the next time he was in the Forum, he would be wearing a Montreal Canadiens jersey. Ten years later, he kept that promise and wore that jersey, albeit only for a few weeks.
Not long after, Pavich began studying at the National University of Health Sciences in Chicago and graduated at the top of his class. After his studies, Pavich returned to Ottawa and immediately opened his practice, Atlas Chiropractic and Massage Therapy.
Pavich's practice is welcoming and open. The waiting room walls are adorned with backstage passes for bands he has worked on, along with autographed sports memorabilia. Pavich's patients typically hear about his clinic by word of mouth. While he has worked on big names, Pavich takes pride in being a family-friendly clinic.
"Chiropractors adjust and rid the spine and extremities of subluxations or distortions," Pavich explains. "These distortions in the supporting structures of the body that support spinal vertebrae cause a stress response in the brain. Every time we adjust a patient, there's a direct effect on brain chemistry, which allows the brain-body connection to adapt and heal. The body is a self-healing and self-regulating entity."
Pavich adds that his practice uses gentle hands-on techniques, as well as additional modalities to add to the patient's experience and treatment value, including the use of Intersegmental Traction and Hydromassage tables.
"EVERY TIME WE ADJUST A PATIENT, THERE'S A DIRECT EFFECT ON BRAIN CHEMISTRY, WHICH ALLOWS THE BRAIN-BODY CONNECTION TO ADAPT AND HEAL."
Pavich is passionate about providing quality care for his patients. He tells the story of a young patient who was having difficulties learning and concentrating at school. With the help of a chiropractic treatment plan,  Pavich worked on the child to develop better focusing skills. Today, the now-teenaged patient is an aspiring golf player.
"My patient's story is one of many little miracles, as I like to call them, that happen daily across this city and this country in chiropractic offices," Dr. Pavich says. "Having a healthier community is what really motivates me to assist my patients, their families, friends, and coworkers. We all have a purpose in life, and hockey was my stepping stone to hone my eye-hand coordination and concentration to do and practice what I do today, and that's being a Chiropractic doctor."
You can find out more about Karlo Pavich at atlaschiro.ca.
Recommended Articles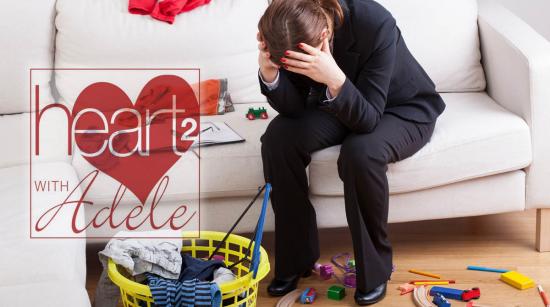 Tips to destress yourself by modifying your workload, prioritizing your responsibilities and improving time management
Read full story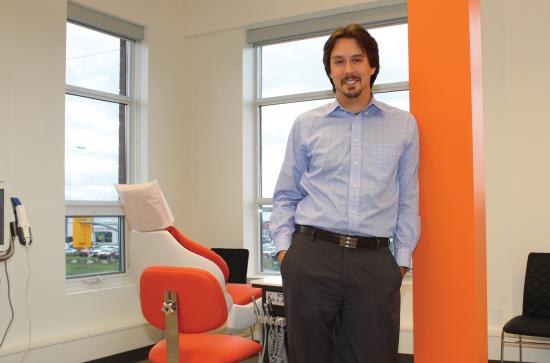 When asked what advice he would give to someone opening their own practice today Dr. Charles Cohen says, "Treat people with kindness and respect, support your team members, and above all do great work." This advice is very much a reflection of his own philosophy.
Read full story
The app runs exclusively on the Oculus Quest, the popular Facebook-owned VR device, and features a vast library of professional, coach-led stretching, meditation and workout sessions.
Read full story
Comments (0)
*Please take note that upon submitting your comment the team at OLM will need to verify it before it shows up below.