Sports
Front office changes in Ottawa?
Front office changes in Ottawa?
They've made the seismic shift in Montreal.
They've done the same, finally, in Vancouver.
Where does that leave Ottawa?
We're about to find out. But that 'finding out' is dependant on a few matters being settled.
First – is this recent blip of success about to grow? If so, talk of changing up either/or the general manager and coach is moot. In Ottawa Senator owner Eugene Melnyk's code, changes of the economic variety absolutely will not be made unless completely necessary. Winning puts that issue to bed. Actually, playing modestly capable hockey with a win here and there puts the issue to bed . . . in Ottawa.
In Vancouver, the clock had been ticking towards zero for weeks. No one so much as raised an eyebrow when both coach Travis Green and GM Jim Benning were shown the door. The chants rose daily in Rogers Arena to fire one or both.
Montreal's woes began before the season began as Shea Weber announced he would not be able to play the entire season. Then Carey Price stepped away. The surprise Stanley Cup finalists – sporting a thin roster to start – were toast. The firings and hirings were, as well, expected.
Now comes the Senators.
The season is already a write-off. This team will not make the playoffs or even come close to landing a spot. Up until a jolting win in Carolina (in a game where Ottawa allowed nearly 50 shots against) and a follow-up, effort-filled upset over Colorado (full credit), the locals were shockingly poor.
Poor especially in their own end which is an indictment of both Pierre Dorion who stocked the back-end with marginal NHLers, and of coach DJ Smith whose 'system' seemed to encourage giving the puck over to the opposition.
Dorion's biggest fumble though was giving mega bucks to goalie Matt Murray, which knowledgeable hockey folk in Pittsburgh got a good chuckle out of. Now Ottawa's $6-million US goalie toils away in Belleville.
Ugh.
Do we believe that – if – Ottawa slips back to its sad-sack play after some modest success changes will be made? Well this corner thinks change is not imminent.
In the past eight seasons Ottawa has had five different head coaches (that includes Marc Crawford filling the interim role). Melnyk won't want to pay for another, especially considering there's not much to be gained out of a shake-up this season.
The love affair with Dorion though could be something to watch, certainly in the new year and certainly as the Senators head towards another year as sellers at the trade deadline. Does Melnyk want to stomach his GM handing out plush contracts to guys like Josh Brown and Michael Del Zotto once again?
Unlikely.
Stay tuned.
I know you will.
THOUGHT, SEEN AND HEARD: Judging by the ticket-buyers, there's about a 50-50 split here in Ottawa between Leaf and Senator supporters (and that's being generous to Ottawa Fan), but there's no doubt 100 per cent of you are smiling with the year Jason Spezza's been having. Through 25 games, the former Ottawa 'C' has seven goals for T'ranna. Pretty damn good at age 38 . . . Quite the story as well for the Tkachuk Brothers so far this year. Brady's rounding nicely into form here while Matthew's been tearing it up in Calgary. The elder Matt is pacing for 40+ goals . . . Brady's stats show he's now the second-highest scorer among 2018 draft picks. His 141 points put him behind only Carolina's Andrei Svechnikov (2nd overall, 161 points) . . . I understand your shock: Brady is first in PIM with 302 . . . Detroit's won five straight. Yup, the same Detroit everyone had pegged as a doormat this season . . . Most had the Wings finishing behind Ottawa. As of Sunday, Steve Yzerman's club held a 16-point lead on the Senators . . . Yzerman for the Jim Gregory GM of the Year Award? . . . Don't think it'll be Lou Lamoriello again. The two-time defending GM champ's Islanders have dropped 10 straight . . . Nobody – and I mean NOBODY – saw that coming down the tracks . . . Why is it when I write about the Islanders I don't think Bossy and Trottier, I think Haku and Tama? . . . Speaking of that, wouldn't the Tkachuk Brothers make a great heel tag-team? . . . Detroit's getting it done with youth. Lucas Raymond (22 pts.) was NHL rookie of the month in November; D-man Moritz Seider was the honouree in October . . . Raymond was the fourth overall pick in 2020. The Wings have decent history with No. 4. Some guy named Yzerman was selected fourth in 1983 . . . Meantime, the legend of underappreciated Andrew Mangiapane rolls on – the former Barrie Colt who went undrafted in his draft year – scored his 17th goal (!) of the season Sunday night . . . Tommy Wilson's year shows no black marks. In fact, Wilson's production has been superb (23 pts. in 25 games) . . . True story: Tom's dad, Kevin, played with my brother on the senior team's top line at LCC (high school, Montreal) too many years ago . . . For the record, not only do Kevin and son Tom look alike, but they also play(ed) the same style game. God luv 'em.
SENATORS WEEK AHEAD:
Monday, Dec. 6: Ottawa at New Jersey (7 pm)
Tuesday, Dec. 7: NY Islanders at Ottawa (7 pm)
Saturday, Dec. 11: Tampa at Ottawa (1 pm)
Photo: Courtesy OttawaSenators.com
Recommended Articles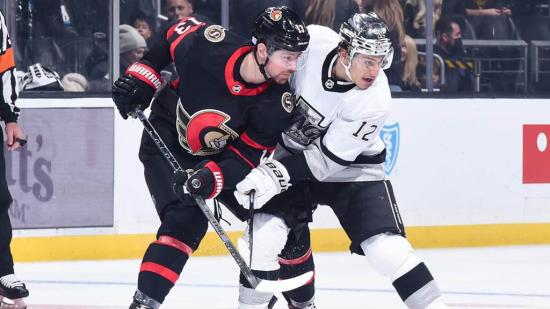 I always kind of wondered what it would be like to live full-time in Phoenix.
Read full story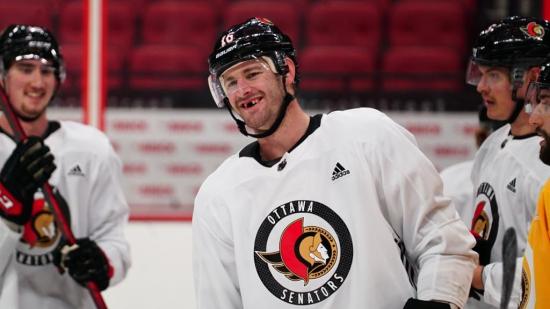 The Senators embark on a four-game road swing with urgency now kicking at their heels.
Read full story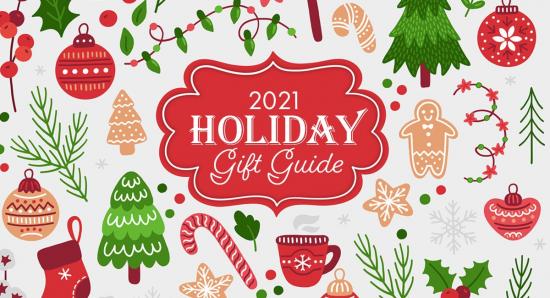 The holidays are fast approaching. OLM's gift guide will help you find the perfect present for everyone on your list!
Read full story
Comments (0)
*Please take note that upon submitting your comment the team at OLM will need to verify it before it shows up below.