Frozen pizza never tasted so fresh
Photo: Suech and Beck 2021
There's a new premium frozen pizza in town, and this one comes straight to your door! Ottawa is now home to General Assembly Pizza's revolutionary frozen pizza subscription.
Founder and CEO Ali Khan Lalani's restaurant career started early, working at his mother's restaurant at 12 years old, peeling potatoes and buttering toast. When Lalani was a young man, his curious nature inspired him to backpack across Europe, where, after missing a ferry in Naples, his starving stomach led him to a small pizzeria in the port. Two marinara and margherita pizzas later, Lalani knew that he wanted to bring this experience of natural, quality pizza to customers back home.
After travelling from Phoenix to Naples and Rome, Lalani returned and became the youngest Swiss Chalet owner at 26 years old. Two years later, in 2017, he founded General Assembly Pizza in Toronto. Lalani quickly went from political science major to pizza entrepreneur. He is now a certified Level 2 Sommelier and Pizzaiolo–professionally trained in wine and Italian-style pizza.
When business slowed in early 2020 due to COVID-19, Lalani and Executive Chef Curt Martin looked around the GA Pizza kitchen to find a solution. First, they created homemade pizza kits for their customers. But it was after a trip to the grocery store for frozen pizza that Lalani thought to himself, "What if GA Pizza was sitting right there on that shelf?" Weeks of frozen pizza research later, Lalani and Chef Martin sold their first stack of frozen pizzas.
Since then, GA Pizza has been growing steadily with omnichannel distribution and an expanding direct-to-consumer e-Commerce platform. The Ottawa launch marks the largest of many regional expansions.
The launch of the GA Pizza club provides residents of the Capital with the first-ever frozen pizza subscription service–the only pizza box with more than one pizza in it.
ABOVE: The GA Pizza subscription box service offers 4, 6, 8, or 10 stack pizza boxes with nine choices of pizzas.
"My goals are to disrupt the pizza industry as we know it," says Lalani, "and to help lead the quality pizza movement."
As a father, Lalani understands the need to serve your family the best ingredients. General Assembly makes their pizzas with 100% naturally leavened dough using ancient cooking techniques, making it easy to digest while producing the most flavour. Each 10" pizza boasts natural ingredients such as handpicked, fresh basil, grass-fed mozzarella cheese, wild oregano, and nitrate-free pepperoni–for the meat lovers. Frozen is no longer a trade-off of wholeness for convenience.
"I like that it's a throwback to the original Italian style. It's a healthy, more convenient option and I feel refreshed after eating it, not weighed down. It doesn't feel frozen or premade–it's fresh," said Lauren Kurtz, after trying GA Pizza for the first time.
Plant-based and meat-free describe seventy-five percent of GA's pizzas. Lalani wants options for people from different backgrounds to provide all his customers with a product aligned with their values. This hyper-customer focussed business model puts your pizza preferences first. At GA, he says, "Hospitality is ingrained in us."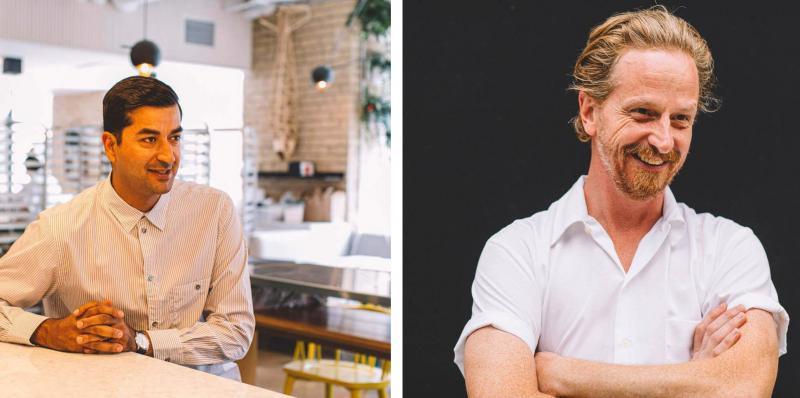 ABOVE: GA Pizza CEO Ali Khan Lalani and (RIGHT) Chef Curt Martin.
Ottawa Life asked Lalani how he hopes GA's pizza can bridge party lines and bring people together in the Capital. He replied: "[General Assembly] Pizza is by the people, for the people. Pizza sees no boundaries, walls or limits and [it] is always there for you."
The subscription box service offers 4, 6, 8, or 10 stack pizza boxes with nine choices of pizzas, such as the Mila Margherita, the Loving Cup, the Cheese Wizard, or the Sweet Heat. To celebrate General Assembly Pizza's one year of frozen September Pizzaversary, 8 and 10 stack pizza boxes are on sale for less than $10 per pizza.
It is easy to sign up–go to gapizza.com and click "GET PIZZA." Starting at $49, choose your custom stack or let a chef decide for you. The fun, user-friendly website will keep you scrolling and your stomach growling. Once you place your order, your pizza will arrive at your door every four weeks–ice-cold and carbon-neutral!
"Our goal is to make delicious pizzas available to everyone, everywhere–this is just the beginning of our exciting growth plans to launch in new markets across Canada," Lalani exclaims. "We are honoured to be in Canada's capital and can't wait to provide Ottawa with the exceptional service and chef-made, artisanal pizzas that GA Pizza is known and loved for."
Lalani gave these insider pizza tips to Ottawa Life readers:
Be sure that your oven is HOT. Pizza cooks best with all-over heat–place it directly on the centre rack, still frozen, with no sheet pans or pizza stones necessary. Keep in mind that heavy or topping-rich pizzas may need a longer cook time; this is for pizzas like The Cheese Wizard and Plushroom. Once your pizza is cooked, broil on low for one to two minutes to finish for best results. Finally–the chef's final touch–add EVOO and/or pepperoncini.
Recently, a group of university students tried GA Pizza for the first time. Here's what they had to say:
"I like the subtly spicy flavour of the Sweet Heat." – Danielle Godin
"It would be great for families to have on hand and it's cool to have a plant-based pizza: I've got options!" – Dany Lombardo
"It's flavourful, but it's light." – Kayla Bock
"It's the classy frozen pizza." – Rose Henderson
Join the pizza movement today and change your frozen pizza definition to healthy, handpicked, and delicious. "The future of pizza is here"– in Ottawa.
Start your GA Pizza subscription by going to https://gapizza.com
---
Not ready for a subscription? Enjoy a one-time order or keep your eyes out for General Assembly Pizza in your local Ottawa grocer before the year's end.
Note: GA Pizza is available to Ottawa residents with postal codes starting with the letter K.
Recommended Articles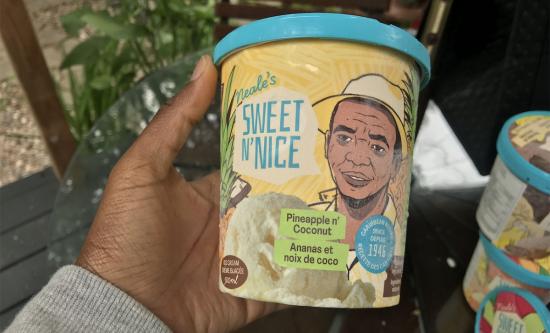 The story of Neale's starts back in the 1940s on the beautiful Caribbean island of Trinidad when Charles A. Neale began selling his homemade ice cream from a bicycle so that he could make enough money to send his 12 children to school.
Read full story
On now for a limited-time, the 25th annual PEI Shellfish Festival brings a sea-to-table mussel-filled menu including: mussel chowder, marinated mussels, and a brand-new pasta dish with PEI mussels.
Read full story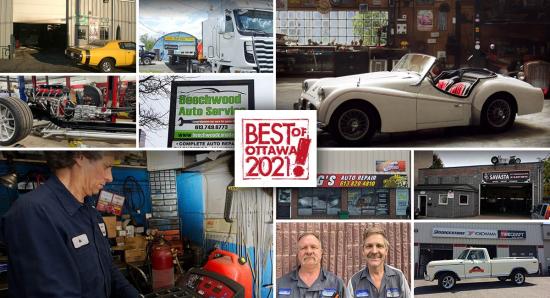 After over 20-years writing about life in Ottawa, we think we have a pretty good idea of the best of what this city has to offer. Check, share and discuss #OLMBest every week!
Read full story
Comments (0)
*Please take note that upon submitting your comment the team at OLM will need to verify it before it shows up below.