Travel
Galveston is a Hidden Gem of History, Fine Dining and Family Fun
Galveston is a Hidden Gem of History, Fine Dining and Family Fun
When you think of Texas, two things probably come to your mind – busy cities like Dallas and Houston or cowboys riding around in the countryside. However, the massive state of Texas has even more to offer! One of the state's most beautiful spots is Galveston–an island city located along the Texas Gulf Coast. With its year-round warm weather, incredible food scene and tourist sites, Galveston makes for the perfect family-friendly getaway.
Places to Stay
One of the stand out features of Galveston is its diverse selection of accommodations. There are dozens of hotels, motels and resorts on the island ranging from money-saving options like Super8 to five-star, luxury spots like The Tremont House, located in the heart of downtown, and the historic landmark Hotel Galvez & Spa.
Hotel Galvez, built in 1911, is a stunning castle-like resort that was built in response to The Great Storm of 1900–a massive hurricane which caused up to 12,000 fatalities and wiped out the majority of the island's infrastructure. Meant to attract tourists back to the recovered island, the hotel is located on Seawall Blvd and features 80 spacious rooms, 2 suites, a majestic foyer and stunning grounds. With its spa amenities, proximity to the beach and gorgeous ocean view, it is perfect for a honeymoon stay or a girls trip.
With 4-star hotels starting as low as $115 CAD a night during the winter season, Galveston is a significantly more affordable option than other hot vacation destinations like Orlando and Los Angeles during this time of year.
The Sights
Galveston is rich in history, which is seen through its gorgeous architecture and statues that decorate the island. Its century old Victorian homes will have you feeling like you've left modern-day America and have been dropped into 19th century Europe. If you're interested in a driving tour around the island, consider booking an hour or two with Galveston Historic Tour. They offer group tours led by experts who will explain the history of the island, such as how the Great Storm of 1900 changed the landscape and architecture style, and point out key buildings and statues along your route.
Want to get closer and actually be inside some of these historic buildings? Well you can do that too! Many historic buildings such as Bishop's Palace and Moody Mansion are open to the public to tour. Both self-guided audio tours and tours with an in-house tour guide are available options at most places.
One of these must-see buildings is the Grand 1894 Opera House. Located on Post Office Street in Galveston's Historic Downtown Cultural Arts District, this opera house, which still operates as a theatre for concerts and plays, is one of the oldest theatres in the state and is a gorgeous representation of Romanesque architecture and aesthetic. You are sure to be stunned by its ornate design.
Another must-see is The Bryan Museum. Located in the historical Galveston Orphans Home, this 19th century building now houses the Bryan Collection - the world's largest collection of Texan and American Western artifacts, artwork and documents. The collection spans more than 12,000 years and features everything you think of when you hear the word "western," such as guns, saddles, cowboy attire and much more. Don't miss the awesome original Andy Warhol pieces featuring notable Western figures as you go up the stairs to the second floor.
Family Fun
Visiting with family? Well, you need to spend some time at Moody Gardens - a family-oriented educational destination. Located on Hope Blvd., the park features the beautiful Palm Beach, the Moody Gardens Hotel Spa and Convention Center, a golf course, a 3D theatre, and, most impressively, three massive glass pyramids that serve as educational exhibits.
The newly-renovated Aquarium Pyramid is 12 stories high and features over 10,000 live marine animals such as penguins, fish, turtles, stingrays, jellyfish, seals and more. One of the most popular features at the Aquarium Pyramid are the penguin demonstrations–during certain times of the day you can watch as the penguins are fed and trained by the aquarium staff. The Aquarium also features a "touch pool" which allows you to not only see, but also touch some aquatic creatures like rays and starfish!
The Rainforest Pyramid is like paradise. Enclosed in the 10-story pyramid is 40,000 square feet of rainforest habitat which serves as home to hundreds of live animals from Asia, Africa and South America. Everything from various species of birds, monkeys, reptiles, bats and more. Used to human interaction, don't be alarmed if a tropical bird zooms right by your head or even follows you around as you make your way through the forest. If you're lucky, you may even spot the adorable, but shy toe-toed sloth!
The Discovery Pyramid is all about science and innovation, so the exhibit changes on a regular basis. Exhibits include ice sculptures during the winter holiday season and special branded programming like the current "SpongeBob Subpants Adventure" – an all-ages, immersive experience featuring the characters from the beloved Nickelodeon cartoon SpongeBob Squarepants. The next special exhibit, "Teenage Mutant Ninja Turtles: Secrets of the Sewer" is set to open this September.
With value packages and individual tickets for each pyramid available at different price points, Moody Gardens offers an all-round, unique experience that is definitely worth your while.
The Food
Don't you worry foodies, Galveston has much to offer. Since it's an island, naturally its specialty is seafood an no matter where you are on the island, rest assured that some good snapper or shrimp is not hard to come by. There are a plethora of restaurants on the island, ranging from comfy and family-style to upscale and fancy.
If you're looking for fresh, elegant and delicious seafood, check out Gaido's located on Seawall Blvd., just minutes from Hotel Galvez. This family owned restaurant, which has been around for an incredible 118 years, is known for its impeccable service, beautiful seaside views and of course its incredible food. Their standout dishes are anything from their "Daily Catch" menu which includes cornmeal-crusted fried catfish, yellowfin tuna, and snapper. They also serve up a mean pecan pie which is arguably the best pecan pie on the island!
If you're looking for a spot that's family friendly and a little more casual, BLVD Seafood is your best bet. Contrary to the name, they not only serve seafood, but also other comfort favourites like pasta, various salads, fried chicken and pork chops. The shrimp linguini, served with a side of buttery garlic bread, is to DIE for.
If you really want to treat yourself, you can't leave Galveston without having a meal at Rudy & Paco. This upscale steakhouse is classy, has a great atmosphere, and serves some of the most top notch food on the island. A mix of traditional Texan cuisine with a touch of Central American flare, this restaurant not only serves impeccable fish and seafood dishes, but some of the best steak I've ever tasted. Cooked to perfection, and simply seasoned with salt and pepper with a dab of melted butter on top, it literally melts in your mouth.
Whether you're there for the food, the sites or the history, Galveston's charm and hospitality will steal your heart.
For more information on Texas and to receive a free copy of the Texas Travel Guide and Official Travel Map, visit TravelTexas.com.
Recommended Articles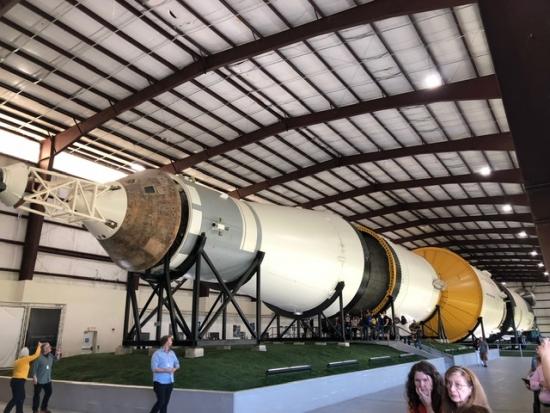 What makes Houston a great place for your family's next getaway isn't the opportunity to get away from it all – it's the chance to get right in the thick of things.
Read full story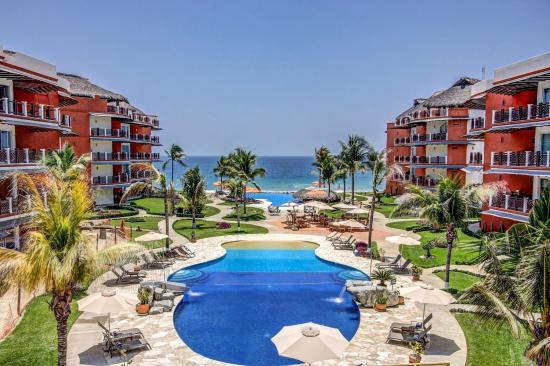 When touristic spots become overdeveloped it deters. Puerto Escondido is Mexico's best kept-secret, a destination that promises not to deter (or disappoint).
Read full story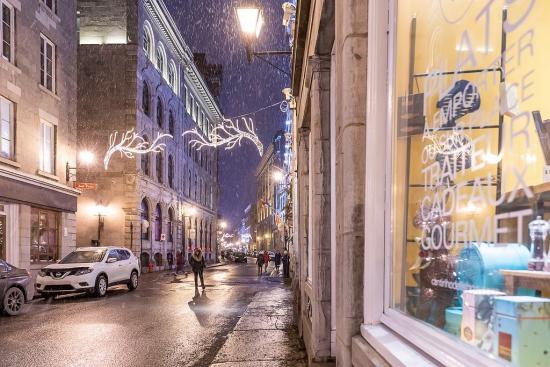 Montreal is a romantic, cosmopolitan and vibrant city that retains a small-town, friendly charm.
Read full story
Comments (0)
*Please take note that upon submitting your comment the team at OLM will need to verify it before it shows up below.