GET SIDIFIED gets scentilicious
by Sid Cratzbarg photo by Richard Tardif
---
We may not be able to afford designer clothes but we can be part of the luxury world by wearing an affordable signature brand fragrance. And, the change of season is a fabulous time to update your fragrance.
Looking forward to sharing fragrance seasonal trends, fragrance tips and, stories behind the flacon and, of course, my favourite choices for 2020-2021. Keep reading 'til the end — some lucky reader will have a chance to win a luxury designer fragrance!
Major fashion houses forecast the trends which were seen on the runways. Fragrance Houses too have predicted what will be the hottest scents for the fall/winter seasons. Here are some of the trends that will be seen in the fragrance world.
Trend1 • Patchouli
This season Patchouli will be one of the main notes found in luxury fragrances. In order to produce patchouli oil, the leaves and stems of the Patchouli plant are collected and dried. Then they go through a distillation process to extract the oil. Many perfumes with Patchouli oil have been paired with florals to create a beautiful , elegant fragrance.
Trend2 • Going General Neutral
Fragrance wearers are searching for fragrances that suit their personalities and evoke emotion rather than those based on gender.
Trend3 • Hot and Spicy Fragrances
This season fragrance lovers will see spicy fragrances in two categories: there are the hot spices like clover and cinnamon. Examples of the fresh spices are ginger and cardamom. Yes these spicy fragrances definitely have sex appeal!
Trend4 • Peach
I love peaches! Fruit notes are found in so many fragrances but this is the year of the peach! This succulent fruit originated in China where they were cultivated since the early days of Chinese culture. The peach scent is created in perfume labs since there is no way to extract oil from the fruit.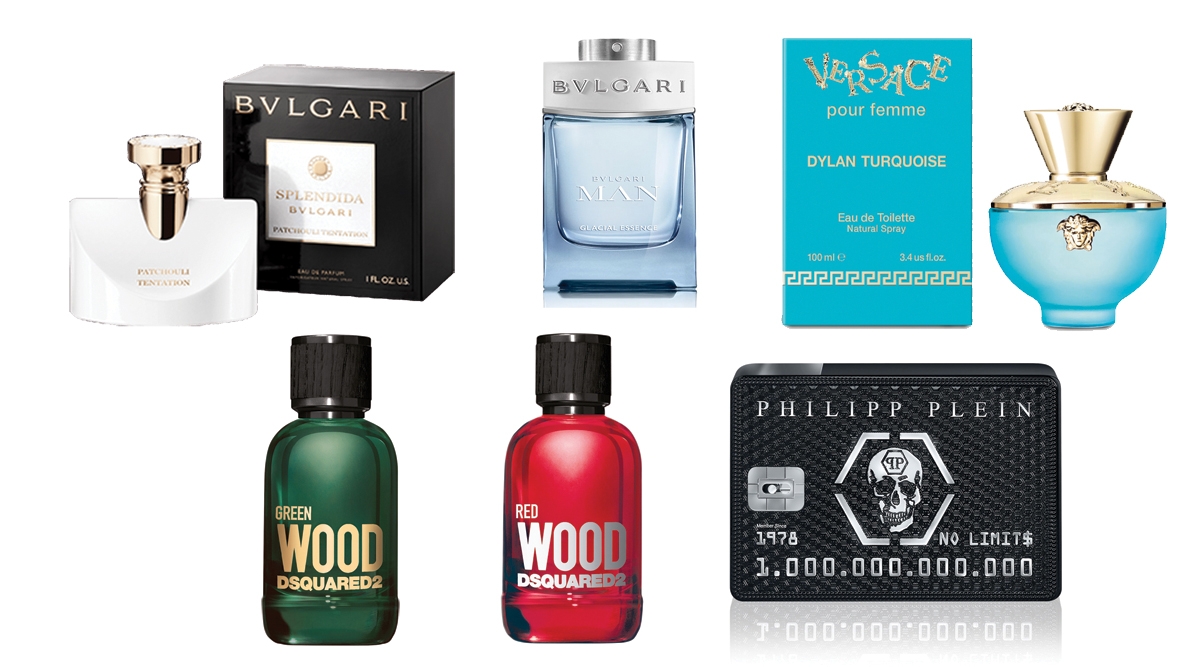 Sid's Top Choices for Fall - Winter2020-2021
Top row from left to right
Blvgari Splendida Patchouli Tentation
This latest fragrance is part of The Splendida Collection described as "An Ode To Femininity". The flacon is curved like a woman's décolleté and has the recognizable Blvgari logo. This new fragrance is a Chypre Floral fragrance. The notes of patchouli, white peach, musk, and patchouli leaves are amazing. This is a true classic fragrance that should be in every woman's collection.
Blvgari Man Glacial Essence
The famous perfumer Alberto Morillas says "it is a high- contrast fragrance that is an icy, liberating breath of air for every man who wears it." I love this new fragrance as I found its fresh scent intoxicating! Glacial Essence is a woody- fougere fragrance with notes of ginger, sandalwood, and cedar Essence to name a few. It is a pleasant fragrance that could easily be worn everyday. Awesome that Canadian actor Nick Bateman continues to be the face of this latest Blvgari Man Collection.
Versace Dylan: Turquoise Eau De Toilette
Fashionistas will love this new Versace Dylan Turquoise EDT which is guaranteed to get you noticed. This fragrance has been described as a playful and contemporary. The bottle is beyond gorgeous and reminiscent of an amphora, evoking Greek culture and mythology. The bottle is embellished with the iconic Versace Medusa and is topped with the Versace gold inscribed top. The turquoise bottle makes you think of the Mediterranean Sea. Mandarin essence, freesia, blackcurrant buds, and musks are some of the notes found in this new Versace Woman's fragrance.
These fragrances are only found at Select Hudson Bay stores and select Shoppers Beauty Boutiques.
Bottom row from left to right
Dsquared2: Green Wood
Dan and Dean Caten, Canadian identical twin brothers, are the founders of Dsquared2, the luxury fashion house in Milan. Green Wood is the latest men's fragrance to hit the market. The Wood Collection is for the man who is confident in himself and his personality.
I love the clear, linear flacon that is topped with caps made of wood created piece by piece. The cap also features a magnetic closure.
It is a woody, aromatic fragrance with notes of wood, pepper, musk, santolina, and amber, to name a few. Dsquared2's Green Wood is one that will get attention!
Dsquared2: Red Wood
For the ladies who love a fruity- wood scent, the new Dsquared2 Eau de Toilette Red Wood has arrived. The clear linear flacon is topped with caps made of wood, created piece by piece. The cap also features a magnetic closure.
This new fragrance has notes of pink pepper, cranberry, lychee, cedar, and amber woods. The fruit notes work wonderfully with the warm wood ingredients.
Philip Plein: NO LIMITS$
Philip Plein, the amazing German fashion designer, has just launched his latest fragrance.
Famous Perfumer Alberto Morillas who developed this fragrance says, "No LIMITS$ is a high voltage fragrance, a storm of sex, energy, money, power. I wanted to create for Philip an indelible and sexy olfactory tattoo".
Philip Plein wanted to show that nothing you can dream is out of your reach. The fragrance has been loaded onto a credit card of black lacquered glass which represents the $1 trillion credit card. It's one of the hippest flacons I have ever seen!
The fragrance has amazing notes of ginger, black pepper, dark chocolate, and amber accord. I absolutely went gaga over this scent! n
Sid's Fragrance Tips
1.Don't store your fragrances in the bathroom. Humidity and dampness will break down the perfume and weaken the fragrance, so keep it in your bedroom.
2. Don't rub wrists together, this causes the top notes to fade faster and your fragrance won't last as long.
3. Apply your fragrance more frequently in the winter as the scent molecules shrink in cold weather.
4. Spraying your favourite silk scarf before wearing it is another great idea instead of spraying on your skin. Sometimes I spray my silk pocket handkerchief.
5. Spray your fragrance right after a shower. The moisture on your skin will help lock in the scent. This also prevents the fragrance from staining clothes or jewelry.
---
Send all your comments to cratzbargsid@gmail.com for a chance to win a luxury fragrance!
Recommended Articles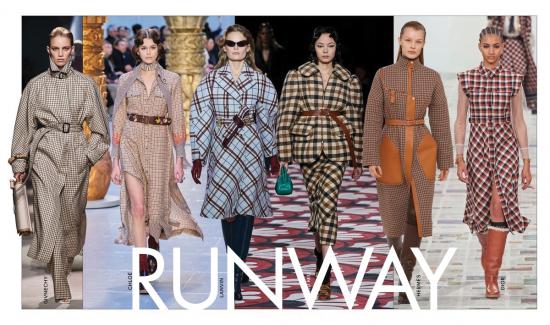 The fall 2020 runway shows happened before our world was turned upside down but many of the looks have relevance and will help to inject a bit of fun into our everyday style.
Read full story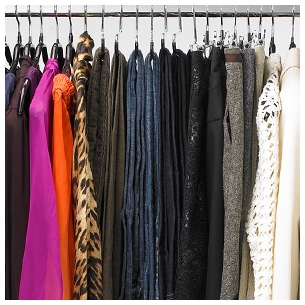 Fashion Upgrade: Fashion Editor Alexandra Gunn answers your style questions and shares the top trend...
Read full story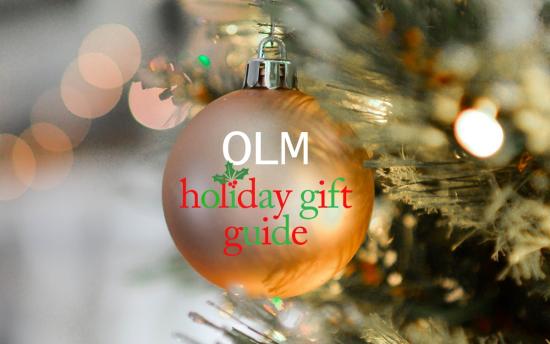 Our annual holiday gift guide is here! Whether you're looking for a nice gift for a loved one or a last minute gift for your boss these affordable — but awesome! — gift ideas are guaranteed to please.
Read full story
Comments (0)
*Please take note that upon submitting your comment the team at OLM will need to verify it before it shows up below.