Get to Know Gatineau
By Ann Victoria
---
Name a world-class technology firm in Gatineau.
Actually, there are 30 or more.
If you wanted to learn about wines from one of the world's top female sommeliers, could you locate her wine bar? Hint: It's a short walk from the bridge decorated with parts from the Eiffel Tower.
Which university in Canada's capital offers this country's only doctorate in project management? And where's the airport that hosts a vintage aircraft flying museum founded by former Cognos CEO and philanthropist Michael Potter?
Maybe it is time to get to know Gatineau.
First a brief A-to-Z with Gatineau "techno:"
A is for Allied Scientific Pro on Boulevard de la Carrière, a global supplier of optical components such as laser devices for Apple and ABB, spectroscopy equipment for GE and Panasonic, opto-mechanics for Sony, and nanotech optics for Canon.
Z is for Zeligsoft on Rue St Joseph, which develops free/libre/open-source UML standard modeling software for the management of mission-critical embedded systems by Ericsson, Airbus, Saab and Thales.
There's an entire alphabet in-between.
B is for BlueBear on Rue Gammelin, which provides forensic analytics systems for police forces all over the world.
C is for CubeWerx on Boulevard de la Carrière which licenses its geospatial solutions to the U.S. Geological Survey, BAE Systems, AT&T, Lockheed Martin and Northrup Grumman.
D is for Detec on Rue Gatineau, supplying products and expertise to the global radiation protection, health physics, and nuclear science industries.
You get the picture - Gatineau truly is the northern end of our Silicon Valley North technology landscape.
Gatineau Mayor Maxime Pedneaud-Jobin has been making local history with his business overtures to the city's neighbour across the river, standing before an audience of Ottawa business leaders to pitch Gatineau as a dynamic city blooming with business opportunities.
Wow, that sounds like an international trade mission.
Just prior to his election, Gatineau's mayor completed a master's degree in regional development at l'Université du Québec en Outaouais (UQO). He understands a thing or two about reducing barriers to regional business integration.
Think about this, for example: If Ottawa's O-Train were to continue north just one-and-a-half kilometres across the Prince of Wales Bridge, it would link the UQO and Carleton University campuses on the same track, a short 15-minute ride from each other.
The day that happens, Carleton will suddenly be able to offer bilingual programs, while UQO will be able to supplement its offerings.
What's in it for Carleton? UQO is an applied research institution, with 20 per cent of its enrollment at the graduate level.
Since its degree and certificate programs accommodate working professionals, UQO actually enrolls half as many part-time graduate students as Carleton today.
UQO's strongest fields are in business domains, such as administration, project management, human resources, psychology and accounting.
Its rapidly growing specialty science programs are in photo tonics and telecom engineering, forest management, and multilingual information processing.
These would all be great complements, even to the much larger Carleton.
Besides a strong technology and research reputation, Gatineau is very consciously integrating its natural and built environments.
If you ever bike, jog or walk the path along John A. Macdonald Parkway, take a turn at one of the bridges and try the alternate path on the other side of the river. It offers panoramic views of Ottawa of course, but it also has more trees and shade on hot days and feels more like a walk in nature.
Fitting with that combined 'natural and built environments theme,' residents in Gatineau find most neighbourhoods close to nature. And this is typically built into municipal planning.
A good example is École secondaire Mont-Bleu's sport-study program. The school is located adjacent to that big green wedge of Gatineau Park that extends down into the soul of this city.
Everybody in Ottawa already knows about the federally-created Gatineau Park, but not nearly as many people know that the province of Quebec has set aside the largest wildlife sanctuary on the Ottawa River, covering nearly 30-square kilometres, 80 per cent of which is marshland.
It's all within Gatineau's boundaries.
If you want to see bald eagles, osprey and other wildlife, ecologically respectful tours are available from Bayou Outaouais, Canada's only airboat tour service.
Gatineau, like Ottawa, often builds upon its industrial heritage. More than a decade ago, a massive glass-covered industrial plant in central Gatineau was converted into the impressive Centre multisport de Gatineau.
This amazing heritage building opened in 1914 as the Hull Iron and Steel Foundry. In the 1940s it became home to the Hull Manufacturing Company.
This too will become easily accessible to the region by train, just up the track from the UQO campus.
Each municipality of the National Capital Region has its strengths: Smiths Falls, Papineauville, Bristol, La Pêche, La Nation, Casselman and of course the nucleus, Ottawa.
We're all stronger together.
With a view to integrating Gatineau into the entire Capital Region landscape, there's a subtle movement afoot by the name "Ma GARE".
That's an acronym for "Ma Gatineau : accueillante, en renforcant, émouvant," which in English means: "My Gatineau: welcoming, strengthening, moving."
"Ma GARE" also forms the words in French for "my train station."
It signifies that this emergent idea in Gatineau is energized by awareness of the socio-economic potential that can be unleashed. That's as soon as Gatineau obtains unhampered mobility with the rest of the region.
Let's take a look at a specific example: the potential value of connecting L'Aéroport Exécutif de Gatineau-Ottawa to Bayview Station in downtown Ottawa, with scheduled passenger railway and light cargo service.
Gatineau's unique airport is a triple-niche-market operation.
None of its niches are really in competition with the core scheduled airline services offered by Ottawa's Macdonald–Cartier International Airport.
First, the Gatineau-Ottawa Executive Airport is tailored to business jets of less than 30 passengers. Former Prime Minister Brian Mulroney always used this airport to fly in and out of Ottawa.
Gatineau airport's second target market includes mid-size aircraft.
Its runway is designed to accommodate the likes of Airbus A320 or Boeing 737, which are suited to charter flights of up to 180 passengers.
This would mean we'll no longer have to hike it to Dorval for a charter vacation flight.
As the whole capital region grows, charter services would be easily accessible from anywhere in this region, without interference to Ottawa's regularly scheduled services.
Once NHL hockey moves to Lebreton Flats, Gatineau would be a convenient location for transporting whole hockey teams, their entourages and equipment.
Gatineau airport's third niche is Vintage Wings of Canada. This is literally a 'flying museum' collection of historically significant aircraft, most in full operational condition, and some under restoration.
This member-run facility was found-ed by former Cognos CEO and philanthropist Michael Potter.
The missing critical ingredient for Gatineau's specialty airport to meet its potential, today, is market accessibility.
The only plan anybody has tabled to solve that is MOOSE Consortium. Its 400-kilometre passenger railway development, conceived by a handful of companies on both sides of the provincial border, would include full-scale train service on the existing railway tracks that run straight from Gatineau's airport into Bayview Station.
With ambition as broad as antlers, the MOOSE team hopes to start this service at the same time as Ottawa's LRT begins operations in 2018.
Cynics claim it can't be done. But it's the only realistic option put forward by any party to resolve the most critical constraint on this region's growth potential: restricted mobility.
So Ottawa, in celebration of Canada's 150th anniversary, please make time to drop in on your neighbours across the river, and drink a toast towards another 150 years of friendship.
Where might you go to propose a toast then?
Head to the incredible Soif restaurant, opened by world-class sommelier Véronique Rivest. Placing second at the World's Best Sommelier Competition in Japan in 2013, this placed Rivest as the top woman in the competition.
Instead of settling in Paris or New York, she returned home to Gatineau and converted a former burger joint into a first-rate wine bar named Soif — the French word for thirst. Rivest runs frequent wine tasting events, and has unique access to many small, interesting producers. Soif is just a couple of blocks from Les Terrasses de la Chaudière.
If you prefer beer, walk via Brewers' Creek to Les Brasseurs du Temps, known locally just as BDT. This establishment certainly merits the status of being among the most picturesque pubs in the capital region.
Like the Barley Mow in Almonte and Mill Street in Ottawa, each is in a unique stone heritage building, with a patio overlooking the water's edge.
BDT includes a unique circular brewing museum of exceptional quality, literally wrapped around the glass-enclosed brewing tanks. You've got to see this.
Oh, we should add, this is also where you'll find that bridge elaborated with parts from the Eiffel Tower, donated by Paris to Gatineau.
Recommended Articles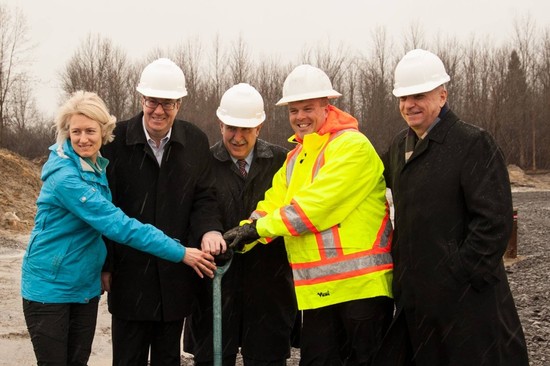 (Left to right): Catherine Neville, Mayor Jim Watson, March Ward Councilor Eli El-Chantiry, Nicholas...
Read full story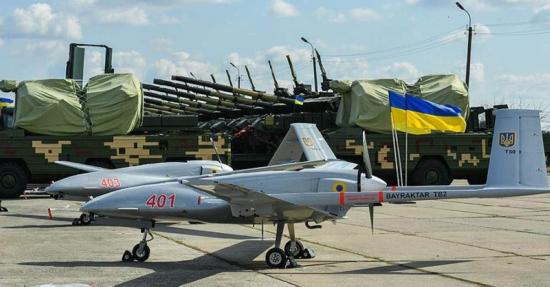 This conflict has shown that having advanced drone capability may be one of the ultimate equalizers on the modern battlefield
Read full story
Knowing the expert tips and tricks to master the art of grilling can make a huge difference in your...
Read full story
Comments (0)
*Please take note that upon submitting your comment the team at OLM will need to verify it before it shows up below.