Arts & Events
Getting to know Alanna Bale from CTV's hit show Cardinal
Getting to know Alanna Bale from CTV's hit show Cardinal
Most known for her recurring role on CTV's hit crime drama television series Cardinal, Alanna Bale was born right here in Ottawa, but was always destined to do great things. With some really interesting projects in the works, I had a chance to sit down with her and chat about Cardinal (I'm such a fan!), all things acting, and what's coming up for this talented young artist.
Ottawa Life: How did you get into acting?
Alanna Bale: It was a fluke accident I guess. I was living in Warsaw Poland at the time (my dad is a diplomat). An American production came to film a movie in Poland, and my mom sent me, my two sisters, and my brother to the audition. I ended up booking the role. I would have been 11 or 12. That summer, I shot the film, and then the following summer the same director came back to film another movie and offered me a role in that. And then at that point I was like "I can do this as a living". We moved to Ottawa, I finished up highschool and decided to apply to Performance Programs. I ended up auditioning for Ryerson's Performance Theatre Program and I got accepted. I stayed there for four years. After four years I decided to stay in Toronto and pursue it professionally. After I graduated from University I was solely doing theatre projects, and then I made the decision to solely do film and tv. This is when my agent got me an audition for Cardinal and I ended up being chosen for the role of Kelly, Detective John Cardinal's only daughter.
How did that moment feel?
It was my first recurring role in a series that I ever booked, and I can't stress enough how appreciative I am to be in something that I would actually watch myself because as an actor you, unfortunately, aren't necessarily in things that appeal to you.
What should we expect for Season Four?
We just wrapped Season Four at the end of April. That will be airing Winter 2020. I can say that Cardinal and Delorme are still partners. It's going to be thrilling, that I can say. Reading the scripts I'm always on the edge of my seat. This one stays true to that.
Has Cardinal helped change Canadian television?
I think that we're in a really amazing time right now where Canadian television is being seen for what it is and a lot of content is being made and it's being recognized internationally, Cardinal included (it's available overseas!).
I know you have recently wrapped up some other projects, so I want to hear all about them. I'll name your projects and then you tell me a little bit about what they're about and why they're so special to you.
The Final Season of Killjoys (premiered July 19th available on SciFi, Space Channel, Crave).
Three bounty hunters in a galaxy are trying to take down bad entities, and their final fight is to take down The Lady, who has been their nemesis throughout the entire series. I'm not allowed to say what my character is until the premiere, but it's my favourite character that I've ever played in my entire life and I'm so excited for it to air. In doing research for Killjoys, I watched a few seasons, and this series is so witty, the acting is incredible, and the writing is so sharp. The fifth season is the last season so anything goes and they pulled out all the stops.
Buzzard (short film - making festival rounds this year)
This is a Short that I filmed last summer, which premiered in Cannes. I play Hannah who works for a Hydro company that is pretty crooked, and they send her out to this specific area where she looks almost identical to a girl that has passed away. She ends up on the doorstep of the dead girls father, and things begin to unfold.
Enhanced (independent film - post-production)
I just wrapped this film that was shot January-March, an action movie, which I've never done before in my life. It's a passion project for the top stuntmen in Canada - they have such a tight community, and it's BADASS. I found out that I booked it and I had a week to train with them and learn all the fight choreography. I was starting from ground zero and they were teaching me everything - it was such an amazing experience. The stunts coordinators, choreographers, and doubles are so patient and kind - it was one of the coolest experiences.
The Marijuana Chronicles (post-production)
This is based on the true story of a government led experiment which took place in Toronto in the '70s, around the time when Trudeau was speaking about potentially legalizing marijuana way back then. So they started conducting experiments and they conducted this particular experiment with the Code Name Venus on 20 young women. But this was before any ethical or moral laws were put into place, so it was heinous what these girls went through. I met the writer when I did two seasons of the Good Witch, and I auditioned for his film and I was like "I don't care what character - I just want to be a part of this film so bad". And it happened, and I'm so thankful for it. The content is so intriguing and it's based on a true story and these women have never had their stories told. Especially with Marijuana being legal now, it's important for these women to have their story out there. They spent months of their lives going through this government led experiment and the results were never released - kept hidden probably because it didn't lean in favor of what the government wanted.
Alanna spills the tea...
What's your favourite season of Cardinal?
1 & 3 (Sorry #2, she still loves you)
What do you miss about Ottawa?
I miss Farm Boy!
Tell me something unique about you
I'm vegan.
What's your favourite coffee shop in Ottawa?
Bridgehead but I'm also really digging the Ministry of Coffee in Hintonburg
What's your favourite Canadian TV Series?
Schitt's Creek (shout out to Letterkenny though - I just haven't watched as many episodes - oh and Workin' Moms is good too)
Are you a Game of Thrones Fan?
I've never really watched it. But one day I will - when I have the time to devote to it, like if I get the flu
Canadian Celeb Crush?
The Ryans are the go to but I don't understand anyone who doesn't crush on Celine Dion
Do you take any courses in your spare time?
I take acting courses when I'm not working, like on camera training. But me and some friends have created our own peer run acting group (with no fee). Monday nights, we work on what we want to work on, with a certain amount of time for everyone. It's a nice environment to try things in.
What famous people have you worked with?
I worked with Brie Larson in Glass Castle, but my scenes were cut out of the final edit (which actually happens a lot in the acting world). And I also worked with Michael Madsen on my second film House (he's in a lot of Quentin Tarantino movies). I had no idea who he was, and looking back it was a pretty big deal.
What's your favourite movie of 2018?
Call Me By Your Name...oh wait, that's actually 2017. Okay, 2018 - A Star is Born
What's your favourite movie ever?
East of Eden (I'm a James Dean fan)
Who do you currently look to for inspiration?
Timothée Chalamet is so intriguing to watch. I get hooked by performances in certain movies - I don't necessarily have one person. With the performance, the script, and the direction, it all falls into place, so it changes from performance to performance.
Are you a horror movie fan?
Yes! I'm happy that the genre is now being critically recognized.
What's your ultimate goal?
My goal has been the same since I started in this industry: to sustain myself on acting alone and to be a part of projects that I enjoy being a part of and to tell stories that I want to tell. That's ultimately the main goal, doing those things is what makes me happiest. You don't need to be a celebrity or win an Oscar to be a working actor and I'm thankful for every single booking I get - I still don't understand how it all happened.
Recommended Articles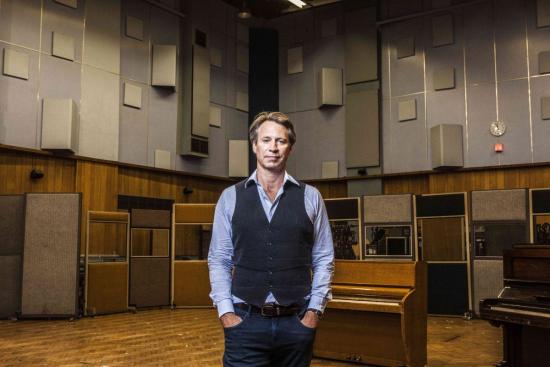 Making a musical like the Elton John biopic Rocketman is a monumental feat, but getting the songs just right takes a special kind of magic itself.
Read full story
The Ottawa arts community has a lot to celebrate as Ottawa Art Gallery (OAG) Director & CEO Alexandra Badzak received the Victor Tolgesy Arts Award earlier this month!
Read full story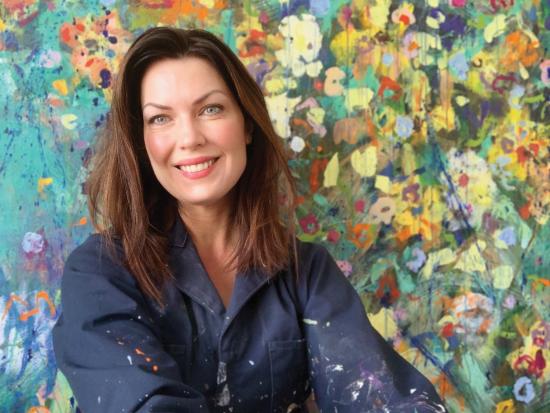 Painting has become a channel for Kirby's thoughts, emotions, and reflections on the human condition, something she explores in great depth as a nurse practitioner.
Read full story
Comments (0)
*Please take note that upon submitting your comment the team at OLM will need to verify it before it shows up below.