Food & Wine
Getting to Know Ottawa's First Zero Waste Grocery Store
Getting to Know Ottawa's First Zero Waste Grocery Store
All photos courtesy of Nu Grocery Store
---
Nu Grocery store, located at 1130 Wellington St. West, is Ottawa's very first zero waste grocery store. Nu is here to make our attempts at zero-waste lives a little bit easier with their simple to navigate, packaging-free grocery store. We no longer have to disassociate from our huge carbon footprint! Ottawa, let's become the new Amsterdam. Let's get this (eco-friendly) bread!
Nu Grocery store all started when founder and CEO Valerie Leloup read Bea Johnson's Zero Waste Home. Leloup quickly became engrossed in the zero waste movement, doing more and more research of her own. Leloup noticed that a large part of transitioning to a zero waste lifestyle were the ways in which she went about her grocery shopping. She found herself having to go to multiple different stores in order to stay away from packaged groceries. That's when the idea for Nu began. Leloup worked on Nu for about a year up until she met co-founder and COO Sia Veeramani. Veeramani was working on her own similar project. Rather than competing against one another, they decided to open Nu Grocery together in 2017.
Nu Grocery swaps the words "single-use" for "reusable". The store highlights the importance of using materials such as glass, stainless steel, organic cotton, beeswax, bamboo, bioplastic, compostable paper, etc. in place of one-use and non- biodegradable items in efforts to eliminate (or reduce) your carbon footprint.
The products that Nu offers are all packaging-free, offering a zero waste option for almost all every day grocery needs with the exception of meat and fish. The store makes use of local suppliers, providing organic products when they are available. Along with being packaging-free and organic, Nu Grocery products are all-natural. Nu prides themselves on their selection of no-additive, colouring or harmful chemical, products. The store now offers over 700 of these products, starting at 350 in August of 2017.
But, how does it all work? Nu Grocery has a grocery shopping system of its own. It starts with bringing a clean container from home, weighing and labeling your empty container, filling your container with product, and then paying for your product with the weight of your container deducted. If you forget some of your containers at home or find yourself buying too much to fit your containers, Nu offers free compostable paper bags for dry products and glass jars for wet products (for a small deposit that is reimbursed when the container is returned). If you want to purchase more reusable containers, the store has a wide variety of well-priced choices.
Challenge yourself to do your next grocery shop at Nu Grocery. Enjoy your food knowing you have done a little something for the planet.
Recommended Articles
Bloomex, Canada's largest florist, is gifting custom tulip bouquets to each of Canada's premiers, as well as arrangements to Mayor Jim Watson, the Prime Minister's Office, the Governor General and the Dutch Ambassador.
Read full story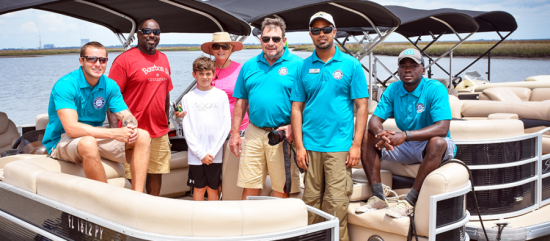 Families who want to enjoy the boating lifestyle but do not want to purchase a new boat and be responsible for the maintenance, dockage, storage and insurance, are welcome at FBC.
Read full story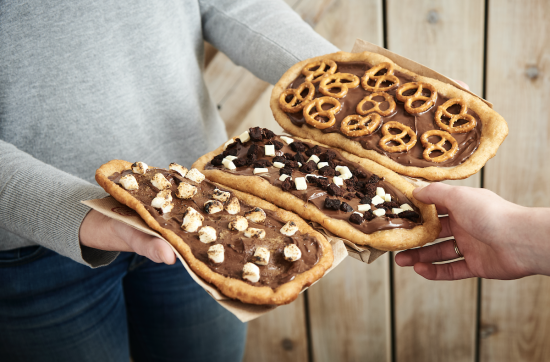 From poutine to pie fillings and chocolate delights, BeaverTails has released 8 new delectable flavours that will enrichen your taste buds.
Read full story
Comments (0)
*Please take note that upon submitting your comment the team at OLM will need to verify it before it shows up below.