Travel
Glasgow Transformed: Modern and Edgy
Glasgow Transformed: Modern and Edgy
Welcomed with shortbread cookies and a dram of whiskey, it was easy to be charmed by Scotland's largest city, where every corner reveals a pub with a storied history or ingenious work of contemporary art. From one of the largest seaports in the world with a booming shipbuilding and trade industry to rapid recession and decline, Glasgow has renewed itself as a cultural paradise with stunning architecture, award-winning museums, countless art galleries, musical talent and redeveloped waterfront on the Clyde River. It's a city where you feel like you can be yourself, where anything is accepted and everything is celebrated with the clink of a glass. You can tell Glaswegians are a proud people who appreciate their strong working-class roots – they're extremely friendly and just enjoy plain 'ol fun. 
Starting with the more luxe side of Glasgow, I stayed at the Blythswood Square Hotel. Originally the clubhouse of the Royal Scottish Automobile Club, it sits atop a hill and faces a beautiful central garden in the downtown core. The hotel pays homage to its Georgian architects by maintaining a lavish ambiance but its rooms are very modern in décor with Spanish marble bathrooms and the latest technical amenities.
On my first venture around the city, I walked down Buchanan Street, also know as Glasgow's Style Mile because of its more upmarket boutiques and shopping. It's a lovely cobblestone street with some of the city's most beautiful architecture. One such example in the area is The Lighthouse, a building designed by the famous Scottish architect Charles Rennie Mackintosh and now Scotland's Centre for Design and Architecture. Originally, it was the home of The Glasgow Herald. The tower structure was designed to hold an 8,000-gallon water tank to protect the newspaper from fire.
My next stop was the home of Charles Rennie Mackintosh. A great part of Glasgow's reinvention as a thriving arts and culture metropolis with real edge is attributed to Mackintosh, whose architectural brilliance and modern interior designs were never given the rightful attention they deserved until well after his death. Now he is named a cultural icon and seen as the father of Glasgow's contemporary movement, which laid the foundation for many successful young artists today. Stepping into the Victorian house is actually not like walking into the past – in fact the design is so modern and streamlined, it feels as though it could have been created in the last decade. One need only imagine how innovative the interior was to people of the time who had dark interiors with cluttered rooms of furniture and paintings. Mackintosh instead designed his homes to showcase an immense amount of natural light. The upper level of the home is painted completely in white with white carpeting and furniture. It's a far departure from the gold accents and baroque-style influence from the period. Most noted for his use for grids, squares and pillar and post elements, he also incorporated nature, painting dainty roses and tulips on the walls and furniture.
Another impressive attraction for art and design lovers is the Kelvingrove Art Gallery and Museum, featuring 22 galleries of everything from Egyptian to Scottish art. The building also houses Dali's controversial 'Jesus on a Cross'. Outside of the hustle and bustle of the main drag and surrounded by quaint woodlands, The Burrell Collection displays works from Rodin and Degas in addition to Medieval and Chinese art. For those who admire the history of planes, trains and automobiles, there's The Riverside Museum, voted 2013 the European Museum of the Year. It's an extensive collection of vehicles that create a huge maze for visitors to wander through and invite one to climb on trolleys, buses and sit in many driver's seats.
Glasgow also offers an array of culinary delights from traditional pub-style food to the most inventive gourmet creations. My favourite place was Martha's Fast Natural Food, a welcoming restaurant with an extensive organic menu of sandwiches, salads and smoothies. After eating my couscous salad with an apple, carrot and ginger smoothie, I opted for the salted chocolate caramel dessert that proved so decadent that I could barely finish. On the higher end, I dined at Two Fat Ladies at the Buttery, a real institution in the city for its old-school feel and impressive dishes. Try the oak smoked Scottish salmon or MacSween's haggis – definitely a place you'll want to sit down at for a while with a good bottle of wine.
Traveling just outside the city, I visited the spectacular Stirling Castle, the former home of Mary, Queen of Scots. Historians date the building back to as early as the 12th Century but its present structures that are open to tourists were built between 1490 and 1600. With incredible views of the green countryside and stony gargoyles protecting its walls, the castle is a must-see. My charming and wonderfully knowledgeable guide Kenny took me around the castle and answered all of my obscure questions with ease. I really wish I had him as a history teacher in school as I probably would have turned out to be a historian instead of a writer. He explained the symbolism behind the lion, which is seen through the castle's tapestries and statues. Representing courage and strength, Medieval kings believed the King of the Jungle displayed great wealth and power. Getting them to the country was a feat in itself as they were transported by boat from Africa to Scotland.
Heading towards the River Teith, I stopped at Deanston Distillery for an even greater history lesson – after all, what would a trip to Scotland be without a proper whiskey tasting? Deanston was originally a cotton mill for 180 years and supported an entire town with work. Now housing casks of whiskey, its storage rooms with white vaulted ceilings once held tons and tons of cotton. They also happen to be the perfect temperature to age whiskey. Upon entering a room, one is overcome with the potent smell – you could get drunk off the fumes. The white ceiling is now stained black from what is called the 'Angel's Share.' Since 20% of the alcohol evaporates as it ages, it rises to the ceiling and turns the white paint black, hence the portion meant for the angels in heaven.
Glasgow and the surrounding countryside offered an incredible experience: I felt the comfort of being home but also the adventure of a flourishing city. I never once felt like an oblivious tourist. It's an urban paradise for art lovers, historians, night owls and even families – it really can be anything you want it to be. I'm fiercely determined to return soon!
Recommended Articles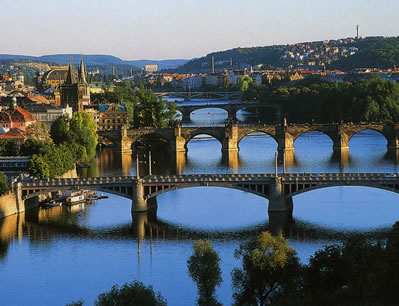 The Czech Republic is often described as being the crossroads of Europe -a meeting point for various...
Read full story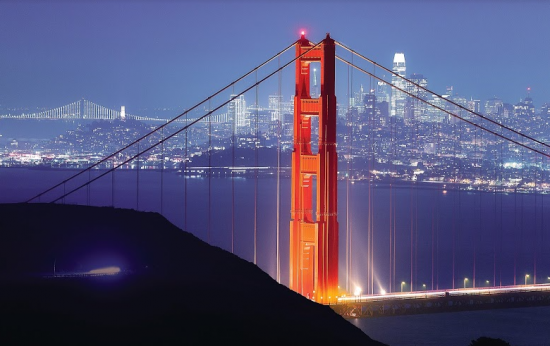 Decadent. That is the first word that comes to mind when trying to describe San Francisco. It is a mecca for well, everything good.
Read full story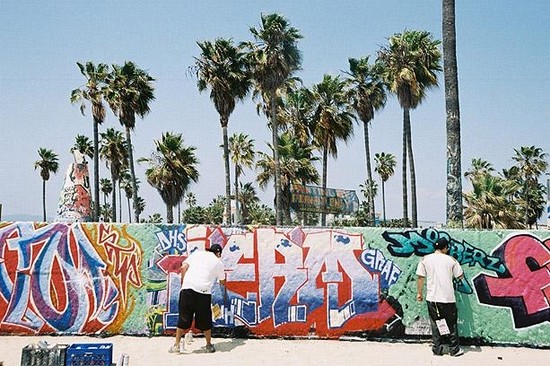 Attention sand-lovers and sun-worshippers: if beaches are your thing, Southern California is for yo...
Read full story
Comments (0)
*Please take note that upon submitting your comment the team at OLM will need to verify it before it shows up below.