Travel
Gone fishin with Ford Canada and the all-new Expedition
Gone fishin with Ford Canada and the all-new Expedition
Feature photo credit: Justin Hoffman
---
Our adventure begins
Who doesn't love fishing in the fall? With the leaves changing colours and the crisp air setting in, fall is a fine fishing season for Canadian anglers. While I am no fishing expert, I was fortunate enough to embark on a two day adventure hosted by Ford Canada.
Our journey started at Campbell Ford where I was not only introduced to the 6 other Ottawa-area writers accompanying me on the trip, but the all-new 2018 Ford Expedition we'd be driving in to Montebello and back.
After pairing up with fellow writers Sandy and Andrea, we began to load up the SUV. With our hands full of overnight bags and fishing gear, the Expedition's Foot Activated Hands-Free Power Liftgate came in handy! With its expansive interior leaving more room for passengers and cargo, the Ford Expedition really does redefine what it means to big.
One by one, the three expeditions left the local Ford dealer and departed for Kenauk Nature Reserve in Montebello. As we headed East along Highway 50, Sandy, Andrea and I familiarized ourselves with the Expedition's many amenities including air-conditioned seats, Lane-Keeping System and adaptive cruise control with Stop and Go. For those traveling far distances, these tech-forward features help make for a more comfortable ride.
Kenauk Nature Reserve & 2018 Ford Expedition Demonstrations
With more than 60 lakes and over 65,000 acres of wilderness, Kenauk Nature is one of the largest and longest-established private fish and game reserves in North America. Vacationers can rent their own chalet fully equipped with a kitchen, bathrooms, linens, solar and propane power, BBQ, private dock and boats (canoes, kayaks, rowboats). The best part is the reserve is open year-round, offering a complete list of summer and winter vacation activities.
Awaiting at Kenauk Nature were two Ford technicians who taught us a little bit about two of the SUV's most talked-about features: Pro Trailer Back-Up Assist and hands-free Parallel Park Assist. The Pro Trailer Backup Asisst makes backing up a trailer as easy as turning a knob (literally!). By turning the dial on the dash, drives can dictate which direction they would like their trailer to go so you never have to hear Just crank it left! No, wait! Your other left! again.
I was just as impressed with the back-up assist as I was with the hands-free parallel park. Having never used this technology before, I was in awe at how effortlessly the vehicle was able to park itself. This feature works by scanning for available parking spots as you drive along the road. Chimes will sound indicating that it's found a spot large enough for your vehicle and the screen will notify you to stop, remove your hands from the wheel, put the car into reverse and slowly start to back up. From there, all you must do is control the break and gas while the vehicle maneuvers itself into the spot.
After our picnic lunch we set off on an off-road adventure towards Lac Twins where we were introduced to seasoned angler, Jamie Pistilli, who taught us some of the greatest fly fishing techniques. Having driven on smooth highways for most of our trip, the Ford Expedition's seven-mode terrain management system allowed us to quickly adapt to the changing road conditions on our way to the lake.
After dividing up into different boats, Ashley Rae, Justin Hoffman and myself began to slowly motor around the lake. Due to the warmer weather, we trolled flies with sinking line because the fish were deeper down. Ashley was the first to catch a fish on the trip, landing a beautiful rainbow trout!
Depart for the Fairmont
Having checked in and enjoyed some much-needed down time, we all reunited on the outdoor terrace at Fairmont Le Château Montebello for happy hour and hors d'oeuvres. This is the perfect spot to enjoy the hotel's picturesque view of the Outaouais River and the Laurentian mountains.
Following a private gourmet meal prepared with only the freshest ingredients, we shared our most memorable moments of the day during the after-dinner fireside fish tales. The campfire crackled and a steady stream of songs filled the air - courtesy of the expedition parked nearby!
If you've ever been to Le Château Montebello before you know that their Sunday brunch at Aux Chantignoles is a must. Filled to satisfaction from their to-die-for maple crepes, we were ready to hit the road home! This is one expedition I'll surely not forget!
To learn more about the all-new 2018 Ford Expedition click here.
Recommended Articles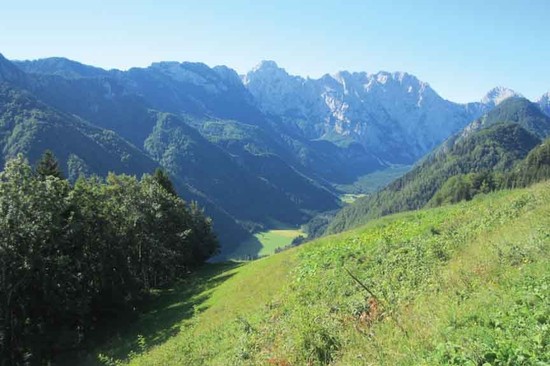 Nestled between Italy to the west, Austria to the north, Croatia to the south and southeast and Hung...
Read full story
Canada is a big place. If you've ever travelled to Vancouver, Calgary, Toronto or Montreal, you kn...
Read full story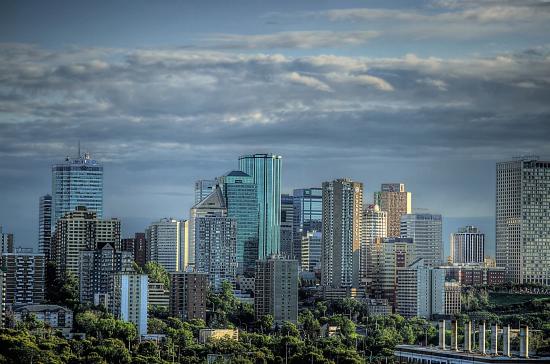 Moving to another city can mean completely uprooting yourself from everything you know. But if your wandering soul wants you to take the plunge, moving to the other end of the country can be the best way to do it.
Read full story
Comments (0)
*Please take note that upon submitting your comment the team at OLM will need to verify it before it shows up below.