Reviews
Grace Ives drops a shimmering, deeply personal, and unique album
Grace Ives drops a shimmering, deeply personal, and unique album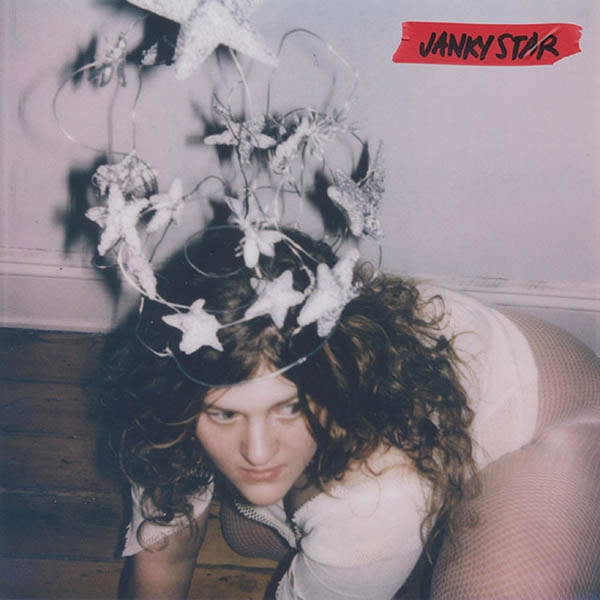 Grace Ives– Janky Star

(Brooklyn)
It's rare to get a proper synth-pop album now that balances the homemade feel we got so much of in the early 2000s and yet feel as polished as most modern radio material. Grace Ives manages to straddle these two aesthetics on her latest record, all while dropping a shimmering album that feels deeply personal and unique to her voice. There's a dreamy state that lets "Isn't It Lovely" lure you in, before it starts to get more dark and uneasy, with Ives panting and warping the entire track into a demented pop experience. Meanwhile, the more minimalistic and distorted cuts of "Loose" lets it feel like a wonderful bedroom pop banger, with Ives' simple but attacking approach really letting all her sharp melodies cut through. This grit is layered back into the more glossy tones on "On The Ground" for an addictive track that's the best of both worlds, and with even more hooks all colliding in a great musical collage that delivers an overpowering wave of synths of all colours. Ives backends perhaps the most decisive and powerful single, with "Lullaby" absolutely knocking you out with its melancholic dance force at the end of the record, and Ives' own vocal work outdoing itself for multiple emotional harmonies across the same track.
---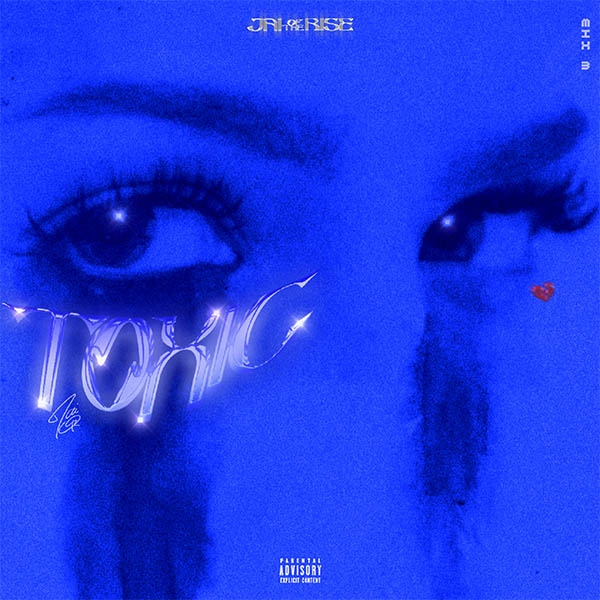 JAIoftheRise – Toxic (Single) (Ottawa)
In a blended story that compares life in a busy city with toxic relationships, JAIoftheRise makes you think about how places can just be just as incompatible with us as people. The rippling, and glowing guitar lines play against the deep, frightening bass to emulate this city life, where it charms as much as it frightens us. Lyrically however, JAIoftheRise really amps up this duality, contrasting every line that feels ripped from a love song with another comparing that same positivity to something sinister. Every high has a dangerous side-effect, and JAIoftheRise knows that there's a quick limit to where material things can go. The self-awareness in this vicious cycle track makes for a dark but fascinating listen, with JAIoftheRise essentially skewering a lot of modern hip hop in the process.
---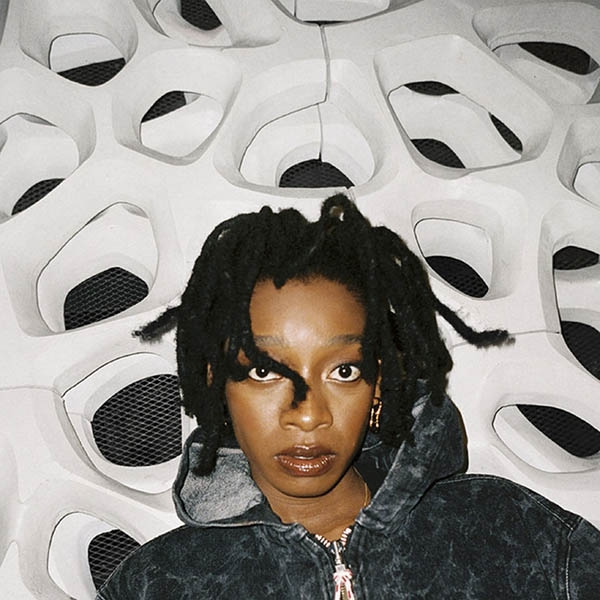 Little Simz – No Thank You

(London, U.K.)
Coming off the heels of one of her greatest works yet, Simbiatu Ajikawo launches into another ambitious record that jumps between production techniques ecstatically. Lovingly crafted but decidedly vicious in its delivery, Ajikawo is coming out swinging and letting the sound relax as often as it startles you. There's a deeply reflective feeling on "Angel" as Ajikawo uses a seemingly digitized army of keys, voices and strings to create a lament for the past and private moments that can mean a lot even when few people actually see them. With A Tribe Called Quest-like stand-up bass run, "Gorilla" is all about the texture, with the loops feeling rich and every line from Ajikawo punctuating the full feeling of the rhyme before another boisterous horn break. Ajikawo collides chiptune-esque lines, delicious strings and a booming hook reminiscent of Godzilla scores on "No Merci," resulting in a mesmerising listen full of unexpected turns. Even the more brief run of "Sideways" collides production style of Ajikawo's own with those on Solange tracks, and makes for a soothing interstitial stitched together with beautiful choral work.
Jill Barber – Beautiful Life (Single) (Port Credit, Ontario/Halifax, Nova Scotia)
As a spin on how social media scrolling can distort our own self-image, Jill Barber celebrates the story outside the pictures on her latest singles. "Beautiful Life" uses its sunny twang to suggest the more unphotogenic moments and details are what we should celebrate, and that lacking those photos should be no means indicate you're missing something. This is all wonderfully complemented by Barber's welcoming vocal delivery, and the lighthearted percussion, all dancing around the guitars for a comforting take one life in the modern age.
---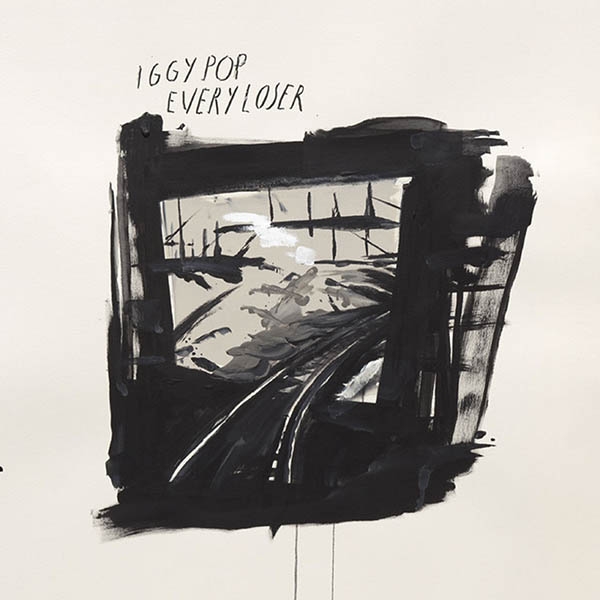 Iggy Pop – Every Loser

(Muskegon, MI)

As a true defiant spirit in the face of age, Iggy Pop has seemingly found his footing again and again over the years. Though a bit weaker on the all-out punk tracks, the moments that feel more pensive and reflective of Pop's own story tap into his strengths. "Strung Out Johnny" uses a lot of dirty neon guitars to highlight Pop's own growl, in a simple track that blooms into these huge but bleak choruses. The rasp is peaked on "Morning Show" where even the guitars seem to be maxing out their amps, reflecting the worn out feeling of the story, sunburnt-yet-wondrous. Though the bass and drum runs make for tense rock, there's imply something missing on "Comments" and its modern satire, it has a charm but perhaps emulates the hollow feeling of fame a little too well. Pop finds a great middle ground on "The Regency," where the slow build allows him and the band to reach their more aggressive ends in a satisfying and ferocious way.
Recommended Articles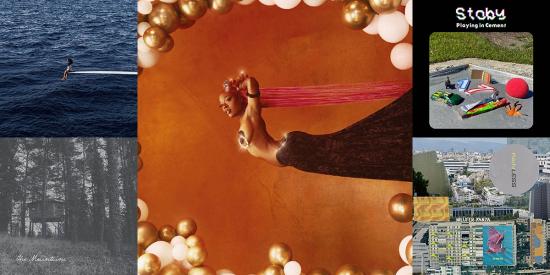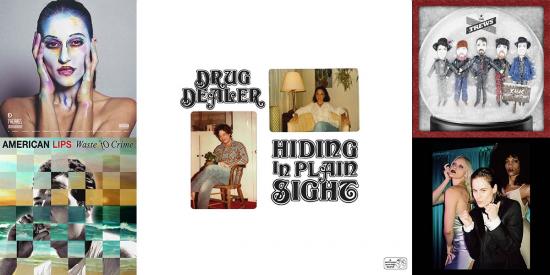 Album Reviews: Dragonette, Drugdealer, Christine and the Queens
Read full story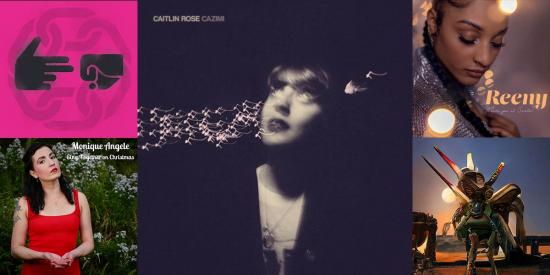 Comments (0)
*Please take note that upon submitting your comment the team at OLM will need to verify it before it shows up below.