Sports
Grades improving; this student has potential
Grades improving; this student has potential
I remember those dreaded days: Getting the sealed envelope with my school's emblem adorning the front.
"Please bring this home for your parents to look at ('pick apart,' you mean) and have them sign it and bring it promptly back to your home-room teacher."
The cringe-worthy report card.
Twice a year, a gut-churning experience.
One semester I knew my marks were so bad I slipped up to my bedroom with the report card hidden and tucked in my back pocket. My brilliant idea (A+ for creativity!) was to forge both mom and dad's signatures and get away from the scorn. Unfortunately that semester I landed a C- in penmanship so that idea went kerplunk.
I don't believe hockey players of the National Hockey League variety go through the same anxiety. I mean, who cares what some aging schmuck in a superb Ottawa magazine (hey look, another raise coming!) thinks of their game.
Well you do, dear reader.
Don't you.
Read on?
GOALTENDERS
Joey Daccord (A-): Kind of an incomplete here given this potentially hot prospect started only six games before injury took its toll. Still, if the Senators choose to protect him from hovering Seattle in the expansion draft, the expectations are rather large.
Filip Gustavsson (A): If I'm management I am definitely protecting this guy. Boy did he look composed and technically sound in his nine games played. A record of 5-1-2, goals-against average of 2.16 and save percentage of .933. At 22, he certainly appears to be the future. Count me in.
Marcus Hogberg (F): Just look at the stats, and the body of work.
Matt Murray (D): Sorry folks but a couple of decent games near the end of the season doesn't make up for an absolutely horrific start. Eugene's paying Murray $6 million next season; $7 million the year after that; $8 million after that (source: CapFriendly.com).
DEFENCE:
Jacob Bernard-Docker (incomplete): Didn't you want to see a bit more of what the kid could do down the stretch?
Erik Brannstrom (C): A darling with the fan base, the tiny Brannstrom has decent offensive skill but looks like he's going to get demolished every time the puck's dumped into his corner. This is what you get for maybe the best two-way forward in the game? In his prime? A defenseless trade. Sorry but take your medicine.
Josh Brown (D): Well, I guess he's tough. Opponents might say he's not that tough to skate around though. A coach's favourite. Don't quite get that one.
Thomas Chabot (B-): Yeah, yeah, the guy's an all-star, I get it. He can wing it with the very best but Chabot's play in his own zone is sometimes 3 Stooges material. More giveaways than The Price is Right.
Victor Mete (B+): Habs hit a major brain cramp giving this guy away. Small? Yup. Hockey sense? Yup. Ability to avoid the big hit? Yup, Part III.
Nikita Zaitsev (B): This guy reminds me of one of those miners who straps on the boots and the helmet and goes about the dirty work without complaint, or sick days. (I also realize miners don't generally rake in $4.5 million per annum).
Artem Zub (A+): An exceptionally smart and talented d-man. Ottawa's best by a mile. It's a home run for management although signing him for just two years (then he's an UFA) was head-scratching.
FORWARDS:
Artem Anisimov (D): Didn't it seem he was simply along for the ride at times?
Drake Batherson (B+): A fourth-round steal. The Drake plays a complete game and will be a cornerstone for years. Let's see what he commands as an RFA.
Connor Brown (A): Is it just me or did Brown's stride seem a lot quicker this season?
Logan Brown (incomplete): Soon to be an Arizona Coyote (sez Kreskin).
Evgenii Dadonov (D): It's not his fault he didn't have Jonathon Huberdeau feeding him the disc this season. So then, the 'D' goes to management. See: logic. That's how it works.
Ryan Dzingel (C-): Meh. He must have got to Ottawa for his second go-round and thought: "Um, something's different around here."
Alex Formenton (B): A decent start. Soon will be known as The King of the Breakaway.
Micheal Haley (D): Can most certainly give you a complete and accurate rundown of the food offerings in the NHL's press boxes.
Josh Norris (A): Gimme a break. I can't give more than one guy an 'A+' here. BTW, how is it that Doug Wilson remains employed?
Nick Paul (B+): Gimme a break. I can't hand out a whole whack of 'A's' to a team that stunk up the joint most of the year.
Shane Pinto (incomplete): Looked OK for the most part. Lots of room to grow.
Tim (Jimmy) Stutzle (B-): Cut the kid a break, he's still a teen. Ran out of steam after a quick start. Credit for inspiring the best video of the season.
Chris Tierney (D): Quickly morphed into Joe Thornton speed-wise, without the hockey smarts. Huge disappointment.
Brady Tkachuk (A+): Finally, that 'A+' has arrived for you faithful. Imagine the spirit and spunk Buffalo would be showing if they'd taken Brady No. 1 overall instead of Rasmus Dahlin who sported a lusty -36 this season (if you buy into the plus-minus). Dahlin will likely blossom into a star; Brady is already there.
Austin Watson (B): Is what he is. Added bonus? A good penalty killer.
Colin White (C-): Most talked about player to likely be moved along. Only problem is, who wants that salary and term?
COACH:
DJ Smith (B): First half? Definitely a 'D.' Second half? Definitely an 'A.'
GENERAL MANAGER:
Pierre Dorion (C-): If Lucky Pierre wasn't lucky enough to own a brilliant amateur scouting staff, he'd be out of a job. There are some rumblings he still might . . . in the near future. His trades/signings were abhorrent. The latest miss-step was signing anchor D-man Artem Zub for just two years. He'll be 27 when it's done (Zub, um, not Dorion) and unrestricted, and likely rich playing for the Rangers or Leafs or Golden Knights. Getting Tkachuk (a RFA) signed long term will be the ultimate test.
Recommended Articles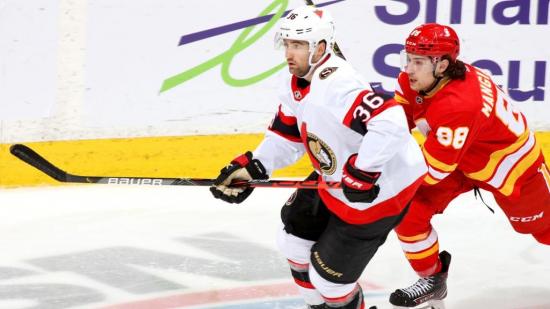 The Ottawa Senators in January, 2021 are hardly comparable to the Ottawa Senators in the spring of 2021.
Read full story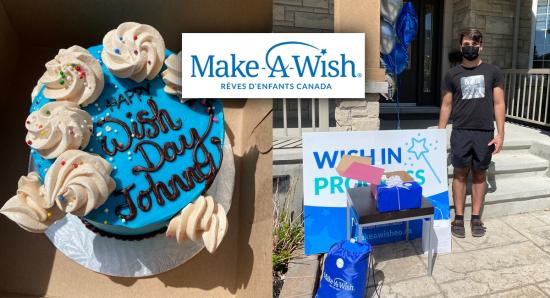 Seventeen-year-old Johnny is the local 'spokes kid' for Trailblaze For Wishes in the Ottawa Region. He received his most heartfelt wish on May 15, 2021!
Read full story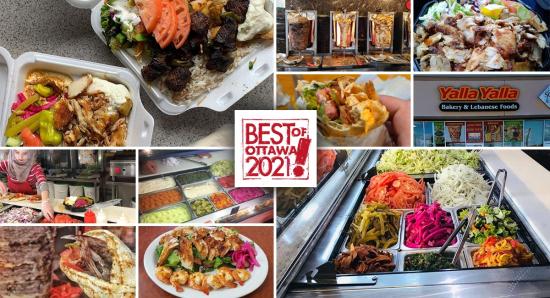 After over 20-years writing about life in Ottawa, we think we have a pretty good idea of the best of what this city has to offer. Check, share and discuss #OLMBest every week!
Read full story
Comments (0)
*Please take note that upon submitting your comment the team at OLM will need to verify it before it shows up below.