Arts & Events
Grief and a mother's cookbook: Ottawa's inspiring contestants on The Great Canadian Baking Show.
Grief and a mother's cookbook: Ottawa's inspiring contestants on The Great Canadian Baking Show.
By Analise Saavedra
Ottawa is full of hidden talent which can manifest itself at any moment. CBC's The Great Canadian Baking Show Season 6 showcases two of Ottawa's phenomenal individuals who encapsulate the importance of saying yes to new opportunities and overcoming adversity.
Rosemary O'Neill's love for baking was born out of devastation and grief when her youngest daughter tragically passed away. Her daughter was a pastry chef and cake decorator who loved baking for her nephew. Rosemary's 6-year-old grandson deeply missed his aunt and felt sad she could not decorate his birthday cake. Rosemary volunteered, oblivious to the journey and passion this decision would spark. One day, she decided to try laminating dough and became hooked.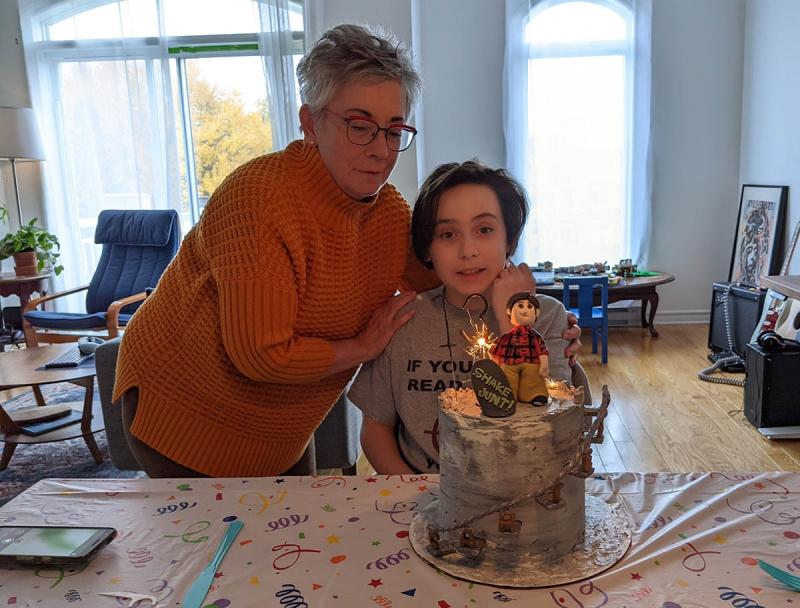 ABOVE: Rosemary, her grandson Carter, and the cake that started it all!
From that moment on, Rosemary drew inspiration from nature, sculptures, and day-to-day objects for her cake designs. As her skills grew, so did her interest in the Great Canadian Baking Show. Having auditioned for Season 3 and been rejected, her desire to participate only increased.
André Hayde's food journey began at a young age when his parents invited him into the kitchen to mix and stir. By his early teens, his love for baking flourished with the help of his mother's cookbooks for banana bread, cornbread, and recipes inspired by his Barbadian heritage. Despite recommendations from friends to audition, André struggled to picture himself as a contestant on a national TV show. However, the night before auditions closed, he thought, "why not?" According to André, "because I couldn't answer myself, I went right ahead and applied."
His joy in feeding others inspires André's fun-loving personality and passion for food which are visibly intertwined through his YouTube channel. André's channel is set apart from many others due to his unexpected career as a fitness trainer and bodybuilder. André's platform is essential to help people understand that "you can still have that piece of cheesecake, or you can have a slice of whatever — it's basically everything in moderation. If you have a goal, you set your lifestyle to meet that goal. So you focus on that and move on to the next thing. But depriving yourself only makes things worse".
For André, food is what it should be, not a restriction but a source of sustenance and joy. André loves to extend this happiness by sharing his food with neighbours and clients. He is known for his cornbread and bake/no-bake cheesecakes.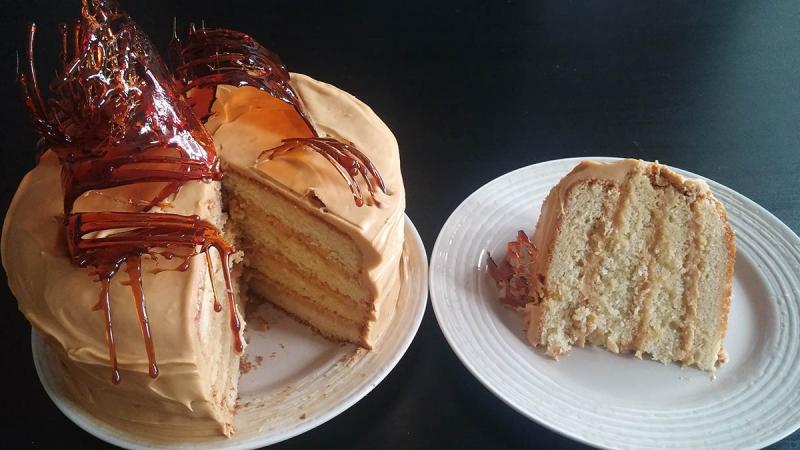 ABOVE: Despite his career as a trainer and bodybuilder, André believes that food should be a source of nourishment and joy, not a restriction.
However, Season 6 also presents both contestants with the challenge of overcoming negative thoughts. Rosemary reported that she "had to calm herself down enough to wrap her head around the fact she would be baking in the tent." According to Rosemary, "I've come from far. Even though you can be very successful with your kids and work and everything, there is always this little chirp in your brain saying "no, you can't get any further, this is it, be complacent." André overcame this struggle through frequent reminders to "be there for the experience and see what you can learn from it." Both contestants represent the importance of "expecting the unexpected" as Andre said.
Season 6 of The Great Canadian Baking Show was an excellent opportunity for Rosemary and André to pick up new baking tips and tricks. Rosemary learned a valuable tip from fellow contestant Kristi Carey who told her the most efficient way to separate eggs is to crack them in the same bowl and then pull out the yokes. Acts of service like this perfectly encapsulate the essence of The Great Canadian Baking Show as "people don't ask for help to glorify themselves, but out of a spirit to assist others and truly put their best foot forward," which epitomizes the Canadian spirit.
Whether grief or passion, season 6 of The Great Canadian Baking Show illustrates how amazing experiences and passion can be born out of the best and worst circumstances. Don't miss out on supporting the baking adventures of André and Rosemary on CBC television starting October 2nd at 8 p.m., or stream it for free online at gem.cbc.ca.
Recommended Articles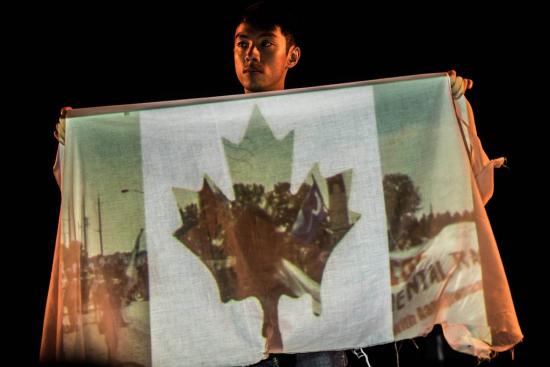 Broadleaf Theatre creates multidisciplinary performances based on local, national, and global environmental issues
Read full story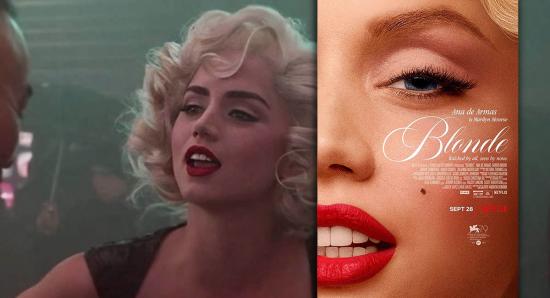 Ana de Armas delivers a tour de force performance. Her acting is not in question here.
Read full story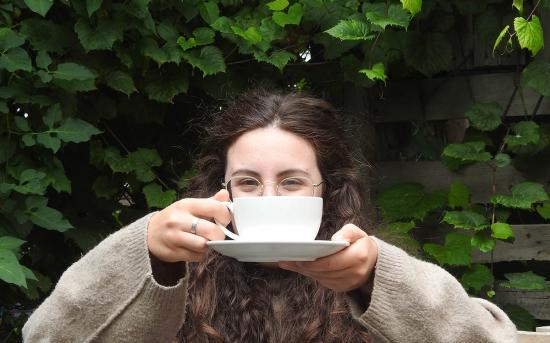 International Coffee Day is upon us, and what better way to celebrate than to grab a cup of joe at one (or many) of Ottawa's favourite local cafés.
Read full story
Comments (0)
*Please take note that upon submitting your comment the team at OLM will need to verify it before it shows up below.