Arts & Events
Gryphon Trio Make Difficult Music Seem Easy at Ottawa Chamberfest
Gryphon Trio Make Difficult Music Seem Easy at Ottawa Chamberfest
Ottawa Life's Festival City Series is back! We'll provide a unique look at some of your favourite events.
We'll go beyond the music with artist interviews, volunteer profiles, concert reviews and spotlights on
the tastes, sights and sounds of the festival season.

Your city! Your festivals and events!
Like a good sunscreen, Ottawa Life has you covered.
---
Photos by Alan Viau
The Gryphon Trio musicians walk nonchalantly on-stage and start playing. Their flow of notes seem effortless and relaxed despite the pieces being challenging. I am always amazed to see and hear them perform with such ease and grace to high standards of musical calibre that blissfully carries the audience away.
The Gryphon Trio, comprised of cellist Roman Borys, violinist Annalee Patipatanakoon, and pianist Jamie Parker, have been over their 23 year existence become one of the preeminent piano trios in the world. They have a busy international touring schedule and have recorded 17 albums. In addition they have commissioned over 75 new works that helps redefine the piano trio in modern times.
Just as impressive is their dedication to music education. The trio frequently conduct masterclasses and workshops at universities and conservatories, and are Artists-in-Residence at the University of Toronto's Faculty of Music and Trinity College.
As an example, I recently witnessed them collaborate and perform with the Nipiit-Katittut – Voice United (NKVU). NKVU is a co-creation between the Kanata Cantiamo Girls Choir and the Iqaluit Inuksuk Drum Dancers. In this creative effort the trio travelled to Iqaluit to work with the kids and performed with the young fiddlers and singers in Iqaluit on May 4 and in Ottawa on July 2, 2017.
The first of three pieces at the concert on August 3 was Joseph Haydn's Piano Trio No 45 in E-flat Major, Hob XV:29. This is reportedly the last of 43 of Haydn's piano trios which are all delightful. This three part piece was written when Haydn was 65 and dedicated to the female pianist, Therese Jansen Bartolozzi.
The Trio played brilliantly through the Poco Allegro where I could imagine this being for a period dance. The theme is easy to follow and enjoyable. The Andantino ed innocentenmente as the name suggest is supposed to be innocent feeling. The trio certainly made it seem bright and light. The last movement, Allemande – Presco assai, is essentially a German landler with hints of gypsy music. A brisk paced movement that ends in high spirits was a trade mark of Haydn, whose interpretation by the Gryphon Trio was thoroughly enjoyed by the audience. The challenge of this Piano Trio by Haydn is the various tempos and harmonics that the musicians seemed to excel at performing with ease.
The second piece of the evening is called Gryphon Realms by Ottawa born composer Vincent Ho. The Gryphon Trio asked Ho to write a piece based on the Gryphon mythology since this theme had not yet been explored. Although apprehensive to compose for such a high performing group of musicians, Ho could not pass up the opportunity and dove in. Ho says that each of the three movements is loosely based on the personalities of each player of the Gryphon Trio: I – Jamie Parker (pianist), II – Annalee Patipatanakoon, III – Roman Borys. The Trio introduced the piece as one being challenging to both listen to and play.
The first movement, Serpentile, features a frenetic energy going from the low to high register. At one point you can image a Gryphon who is imprisoned in a dungeon scratching his talons on the wall to get out. The second movement, Gryphonsong, had me seeing the freed Gryphon wandering in a meadow listening to birdsong. But he is sad, lamenting his time in captivity. But this does not last as he realizes he is now free – a series of choral bars signifying hope. War Dance, the final movement, is dramatic with strong accented 1/8 notes. The Gryphon seems to be saying, "I am here, hear me roar". His confidence returned he is who he is – no longer angry but aware of his fierceness and free. Don't mess with this guy. I loved this complicated and brilliantly played piece.
After intermission, the trio demonstrated their virtuosity with Johannes Brahms's Piano Quartet No 2 in A major Op. 26 with the addition of Graham Oppenheimer on viola. This is one of Brahms's less performed major works. It is a poised and lyrical conception, laid out on a symphonic scale. Three of its four movements are cast in sonata form, and their 'heavenly length' and extended melodic ideas testify to Brahms's intensive study of the music of Schubert. I certainly felt like I was listening to a Schubert piece. Having enjoyed the trio of musicians in the first half, it was interesting to listen to the influence of the viola in the music – it added much richness and colour. Again, I was amazed at the ease with which these exceptional musicians executed this stirring music.
The Gryphon Trio certainly displayed their excellence in music that evening. Each piece was so incredibly performed. It is no wonder they are sought world-wide.
Recommended Articles
Together the California Guitar Trio and the Montreal Guitar Trio delivered an exceptional exploration into original musical pieces by David Bowie, Dave Brubeck, and more.
Read full story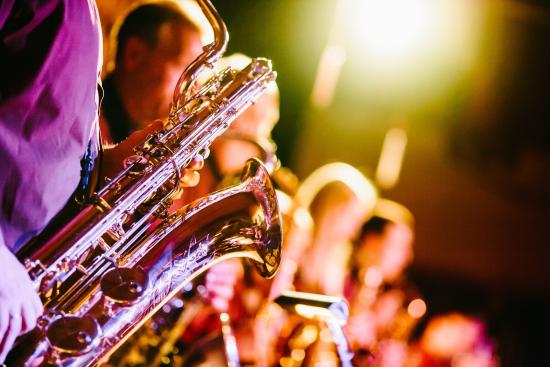 With 20-years writing about Ottawa life we think we have a pretty good idea of the best of what this city has to offer. In this new weekly summer series we'll share it with you. From our top picks of hotels, live music venues, local brews, bands and more, check, share and discuss #OLMBest every Monday!
Read full story
Come sun-down between Friday, July 28 to Sunday, July 30, Chinatown turned into a buzzing party, with all the greatest food vendors across Ontario filling the summer air with delicious scents.
Read full story
Comments (0)
*Please take note that upon submitting your comment the team at OLM will need to verify it before it shows up below.