Food & Wine
Happiness grows at Jabulani Vineyard and Winery
Happiness grows at Jabulani Vineyard and Winery
ABOVE: Ottawa winemakers Tom and Janet Moul of Jabulani Vineyards and Winery. (PHOTO: COURTESY JABULANI)
---
Not so long ago, people thought it was too difficult to grow wine grapes in the Ottawa Valley. With ice storms in the winter and hot, humid summers, there are definitely challenges. But where there's a will, there's a way. When Janet and Tom Moul first looked over the fields lying fallow near Richmond, Ontario, in 2006, they knew they would grow grapes there. So they purchased 11 acres and started making their dream come true.
Jabulani is a Zulu word meaning happiness or rejoice. This was their feeling as they walked through the fields back in 2006, and they instinctively knew that they would settle there and grow grapes. They planted their first vines in 2007. Their rootstocks come from the University of Minnesota and are all cool-weather varieties. Less than 20 years later, they are growing grapes with great success and making 19 different wines, several of which have won national and international awards.
Tom grew up in South Africa, where he worked in his grandfather's vineyards as a young man, so he had a family background and a first-hand understanding of how to grow grape vines. He acquired his Sommelier Certificate from Algonquin College to complete his wine knowledge. Janet is co-owner and helps in all aspects of running the business. She's the contact for events; weddings, corporate events, private tasting parties, and celebrations of life. Tom and Janet both attend to customers for tastings and sales and train the wine service team. They both work in the vines with the vineyard crew, and Tom is the excellent groundskeeper and winemaker.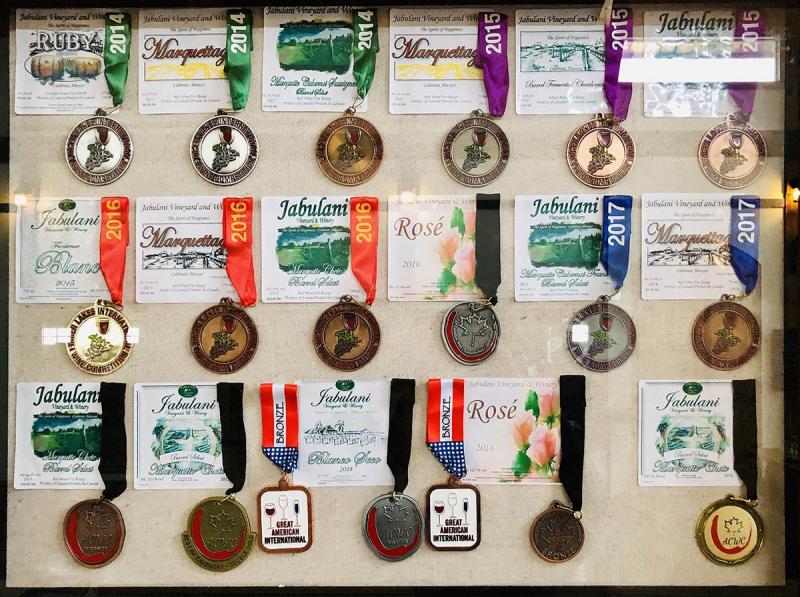 (PHOTO: JANE STAPLES)
Awards
The many awards that Jabulani Winery has won include the Gold Award for Marquette Chete Barrel Select 2016 at the All Canadian Wine Championships. Manage A Cat 2021 won the Gold Award at this year's Cold Climate Wine Awards, and in 2021, Jabulani Winery won the Faces of Ottawa Awards for Best Local Winery and Best Tour. These are very impressive accomplishments achieved in less than 20 years!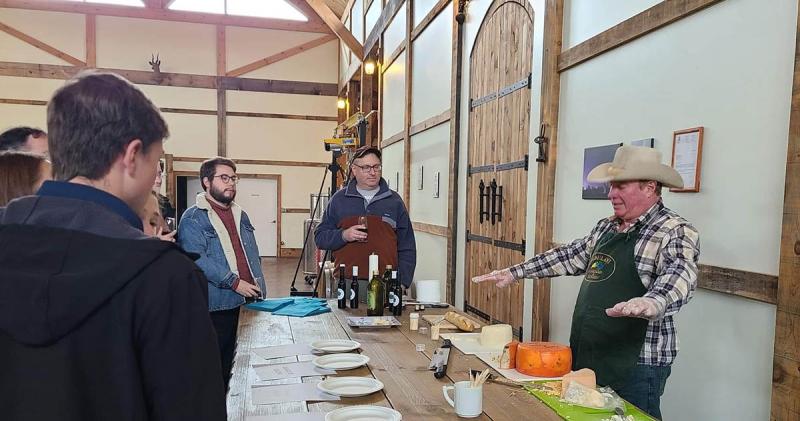 (PHOTO: COURTESY JABULANI)
Cheese
As if making wine and running a successful business is not enough, Tom is also a cheesemaker. He makes four types of delicious cheese:
1) Asiago de Cacao with cocoa nibs.
2) Tomme Fume, made with smoked pecan wood and apple wood.
3) Alpine, which is rather like a Swiss cheese.
4) Spreadable Feta, with chives, garlic, and sesame.
These cheeses are gobbled up at tastings and private events, so unfortunately, at the moment, Tom can't keep up with the demand to also sell cheese at Jabulani. Maybe in the future!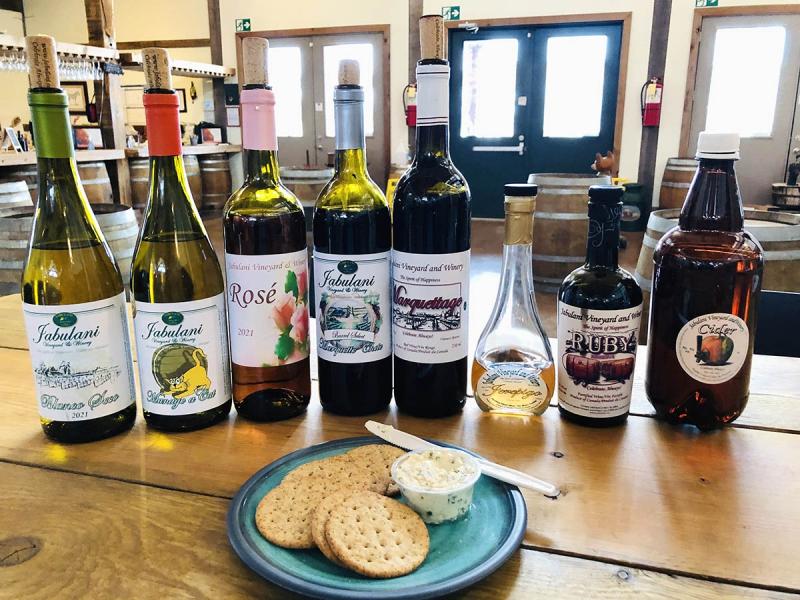 (PHOTO: JANE STAPLES)
Wine
During my visit to Jabulani, I tasted seven wines of different styles and also an excellent off dry hard cider. Some highlights from my visit were:
Blanco Seco 2021
A dry and crisp white wine with lovely floral fragrances. It shows flavours of tropical fruit and citrus. This wine would pair very well with white fish in lemon butter or pasta in a light cream sauce. $16.00/bottle
Rosé 2021
A beautiful Rosé with fragrances and flavours of blackberry, raspberry, and rose water. Red grapefruit notes show up on the finish. This would be perfect with Thai food or Spanish Paella. A very popular wine at Jabulani. $16.00/bottle
Marquettage 2015
This aromatic red wine is a vintner's reserve blended from 5 grape varieties, mainly Marquette. Richly layered with aromas and flavours of dark cherries, blackberries, cassis, pepper, and smoky oak. Mouthwatering, with an elegant long finish. My personal favourite. $36.00/bottle
Jerepigo, White Port Style Wine 12 years old.
A luscious dessert wine. Elegant and satiny with delicious flavours of sultana raisins, dried apricots, honey, and almonds. $18.00/250 ml bottle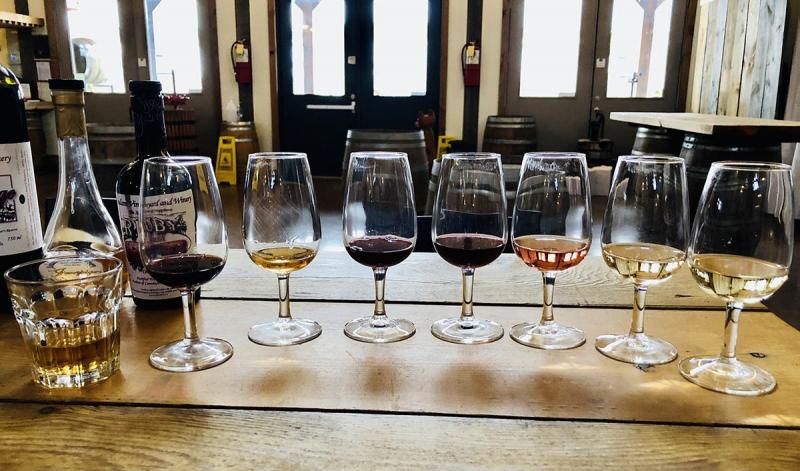 (PHOTO: JANE STAPLES)
Tom and Janet have a wonderful tradition of hosting an annual Christmas Event at Jabulani. This year it will be even more special as people return to celebrating together. No reservations are required for this standing event, BUT you do need to bring a donation for the Food Bank — either monetary or food. As in the past, please bring a food donation that you yourself would like to have during this festive season.
In return, you can enjoy a cup of gluhwein (mulled wine) to warm you up, Christmas goodies that include Tom's famous fruitcake, roasted chestnuts, and of course, wine tasting (6 tastings/person), all while listening to live music. The talented Barb Glennie returns to perform on December 10th, 11th & 17th. On the 18th, a new group, Davina Pearl and Gino Scaffidi, starts the day, and it ends with the return of the trio Raise Your Spirits.
The Christmas kiosk will be back, with all proceeds going to the Robert Smarts Centre. You can also purchase wines & balsamic to enjoy during the holiday season.
Plan to head out to Richmond and celebrate the holiday season with Tom and Janet on December 10th, 11th, 17th & 18th from 11 am to 4 pm.
Jabulani Vineyard & Winery is located at 8005 Jock Trail, Richmond, ON K0A 2Z0
For more information visit them online at jabulani.ca or follow them on Facebook.
---
Delivery in Ottawa
Jabulani wines can be delivered free to Ottawa and the surrounding area. Wine can be purchased in person at their retail store, via email, or by phone.
Call 613-454-5460 or email tom@jabulani.ca or info@jabulani.ca to make an appointment to purchase your wine. If you would like your wine delivered, please email tom@jabulani.ca with your case lot order (12 bottles, mixed or not).
---
For more wine and food discovery from Jane Staples, visit www.bellovinoj.com
Recommended Articles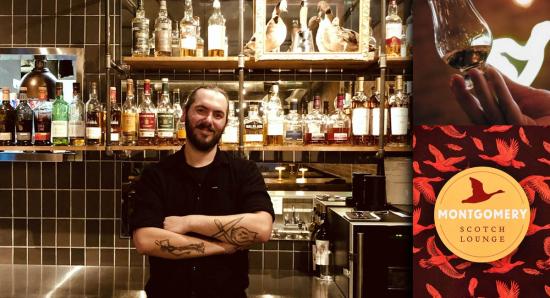 Picture yourself sitting back with a glass of single malt Scotch chosen from the nearly 80 varieties available on the menu, as you enjoy gourmet food
Read full story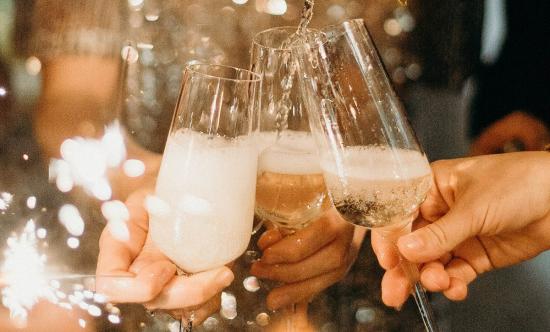 Nothing says "celebrations" like Champagne, but did you know that there are several wine options that will give the same sparkle at a fraction of the cost?
Read full story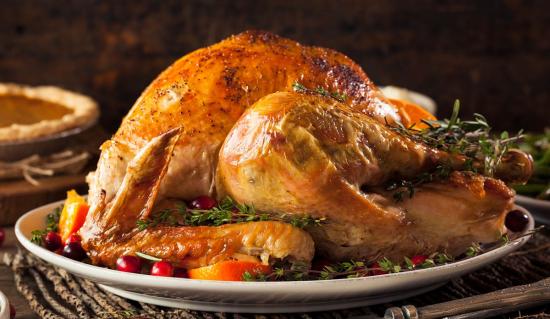 Fall cuisine means a return to heartier dishes, with casseroles, stews, roast red meats, and fall vegetables predominating on the menu
Read full story
Comments (0)
*Please take note that upon submitting your comment the team at OLM will need to verify it before it shows up below.