Haunted Ottawa
As all types of spooks and specters ready themselves to take to the Ottawa streets, it's the perfect day to take a look at the National Capital Region's haunted past. As is said in John Carpenter's Halloween, everybody is entitled to a good scare today but which one of you are bold enough to brave these city fright fests?


We begin our tour at the Canadian Museum of Nature. One might wonder how the newly renovated building that houses so many informative exhibits could frighten somebody (Tyrannosaurus aside). The museum, however, does have a paranormal past according to many who have walked the halls, especially the fourth floor's west wing. It has been said that things have a peculiar way of moving themselves about the area, lights flash on and off and staff have reported passing through strange cold spots. The rumours of building architect David Ewort's suicide from the top of the museum have long been debunked. So who haunts the grounds? Some tell the tale of an Indigenous soul who's sprit remains trapped in the museum as his warrior clothing remains part of the collection. Others still claim it is the ghost of Sir Wilfrid Laurier who was laid in state in the museum's auditorium in 1919.
Continuing further into the downtown core, any Ghostbuster worthy of their proton pack would have to venture into the HI-Ottawa Jail hostel. After many decades open as one of Canada's most interesting places to spend the night, the former jail also remains one of the country's most haunted dwellings. Opened in 1862, the conditions were said to be pretty deplorable with inmates having to sleep on cold, wet floors causing illness and sometimes death long before they made it to the gallows. Surely, a place so tied to the worst crimes imaginable can send shivers down a spine but what if it is not a wayward murderer trapped in the still spooky death row floor of the hostel? What if it's an innocent man? Debates still rage over whether one Patrick Whalen was the person who pulled the trigger killing poor Thomas D'Arcy McGee but, guilty or not, Whalen was hanged for the killing. Could he be roaming the Hostel still seeking to prove his innocence?
A lesser known haunt can be found at the Lisgar Collegiate Institute and though not as known it may be one of the more gruesome tales hidden in the city's past. It is said that a murdered janitor remains at his post protecting the school and inhabitants. Sadly, even a saviour from the afterlife couldn't prevent the death of a former student who was struck by fallen ice one chilly winter day. Those walking by the building have claimed to sometimes see the apparition of the young girl glaring vacantly from the school's attic.
Another spot not as popular amongst ghost hunters is the Courtyard Restaurant. While the ByWard Market is usually full of bustle and life, 21 George Street, some say, has death attached to it. Staff tell of footsteps heard when there is no one (alive) inside that could be making them. Then there is the tragic story of a young girl killed many years back by a fire. She is said to gaze out the window perhaps at the vibrancy hustling around the Market she will never have again.
Of course, many who live here know of the Fairmont Chateau Laurier's specter. The lavish hotel is one of the crown jewels of the Capital, exactly what owner Charles Melville Hayes expected it to become. If only he could have lived to see it. What he could never have known was the tragedy that would befall him and 1,502 others as they boarded the ill-fated vessel named Titanic. Melville perished before he could see the hotel open and it appears he is quite irate about it. Reports have stated that his violent ghost can be seen slamming doors and windows and even breaking thinks around the hotel. One guest is said to have fled in a fit of panic after objects in her room took on a life of their own. Others have reported the feeling of being watched even though they were quite alone.
Finally, as we began, we end with another city museum. The Bytown Museum is located in one of the oldest buildings in the city and, also, perhaps the most haunted. Staff and tourists alike have all spoken of strange occurrences in the building by the Bytown locks. Former volunteer Glen Shackleton once told CTV News of a night when, after setting the alarm, the door began to vibrate as though it would fly off its hinges. Those with him heard the sudden rush of footsteps heading directly for them and all quickly vacated the building. Who might this be? Some believe it is none other than Duncan McNab, the construction supply manager but others have said it could even be the ghost of Lt.-Col. John By himself! As some extra eerie icing on top of this macabre museum, people have heard the faint crying coming from cases that house some of the old dolls. Others have even claimed to have seen them move. Yikes!
These are certainly not all of the spooky spots found in the city. For an extra scare take in the haunted tales at Billing's Estate, visit the Cumberland Heritage Site or roam the graves of Beechwood Cemetery near the witching hour. Oh yes, and if you have your own haunted tale please don't hesitate to share it in our comments section below.
Happy Halloween!
Recommended Articles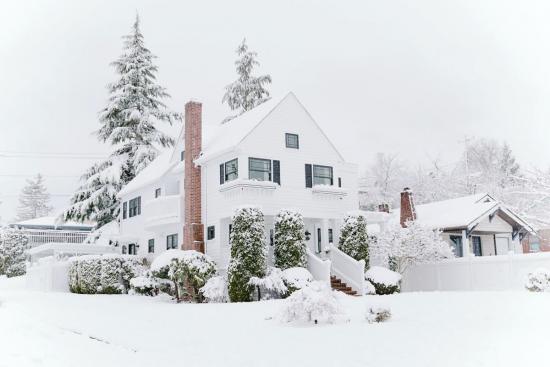 Here's how to prepare your home for a harsh winter, and stay warm and cozy.
Read full story
Maybe you have a cough that won't go away, or maybe a lump appears in your breast. You head to you...
Read full story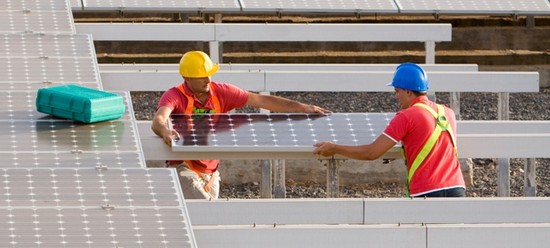 Photo courtesy of IBEW Canada  When it comes to unions, there are few who can boast a longer presen...
Read full story
Comments (0)
*Please take note that upon submitting your comment the team at OLM will need to verify it before it shows up below.