Good Reads
Here's how Canada regulates gambling and how it resembles Norway in that aspect
Here's how Canada regulates gambling and how it resembles Norway in that aspect
Gambling has always been one of the main forms of entertainment for people. Whether it was betting on sports games or playing for money, punters from all around the world have always found appeal in this form of activity.
But while for some, gambling is as legitimate as any other business, others don't share the same conviction. For them, casinos and sports betting brokerages are money traps that want to steal as much money from their clients as possible.
For that reason, the countries and their governments have been both liberal and strict towards gambling in their territories. Both of those policies have been enacted in Canada in one way or another in the past 50 years, and it's interesting to see how the legal system has changed from a completely anti-gambling to a liberal framework.
A shift in attitudes
Just half a century ago, gambling was completely banned in Canada. No private or public entities were allowed to run a casino or sports betting company. But with slow and tiny steps, the country began to move towards a milder approach.
In 1969, the Criminal Code was slightly amended towards gambling, letting the governments, both local and federal, to establish lotteries on their territories. It was the first time the ice started to melt in the legislative system.
The next big step, one might even say a leap, was taken in 1985 when the individual provinces were given the right to regulate gambling themselves and if they deemed necessary, legalize the majority of forms of gambling.
Since that time, most forms of gambling have enjoyed freedom in the country, making the industry one of the most popular, as well as profitable, among other successful industries. So, here are the most prominent aspects of gambling regulations in Canada and how one aspect resembles that of Norway's.
Brick-and-Mortar gambling
Casino gaming, as mentioned above, is predominantly legal across the country. Seven out of ten Canadian provinces have brick-and-mortar casinos running in their territory. And while Prince Edward, Newfoundland, and New Brunswick provinces don't have real-world casinos, they still allow racetracks and bingo operators to function. As for casino-style gaming, only video gambling machines can operate in these provinces.
In total, there are more than 100 casino halls operating in Canada. They are completely legal and accessible for Canadian gamers, as well as tourists visiting the country. A considerable majority of those casinos are operated by the provincial governments, while the rest are shared between private operators and native tribes, also known as First Nations.
A blurry online casino legislation
Now, while the brick-and-mortar casino gaming is pretty straight-forward, the same cannot be true for online gambling. On the one hand, real casinos are legal and well-established across the country, on the other hand, however, online casinos are more restricted in that matter.
In general, Canadians are allowed to play casino games in any authorized online casino, be it from Malta or Norway. Speaking of Norway, the Canadian online gambling legislation resembles Norway's regulations to a certain degree. For instance, according to this Norway casino guide the country has very similar approaches in terms of where people can gamble. It may not be an authorized casino in a specific location, but it is an authorized casino owned by the government. Well, owned by companies that are owned by the government.
The same can be said about Canada, where only the Kahnawake Mohawk Territory is allowed to run online casinos, yet its services can extend to four additional provinces - Quebec, Ontario, Manitoba, and British Columbia. Canadian online casinos like PlayFrank Canada offer actual casino games, lotteries, bingo, and sports betting.
Offshore operators
Next up, offshore gambling. As we noted earlier, Canadian gamers can freely use online casino websites from different countries. While the Canadian online casinos must adhere to strict legislative requirements, and can only run if they're regulated by a Canadian province, the same isn't true for foreign operators.
It's been almost two decades that Canadians have been enjoying offshore gambling, be it sports betting, lotteries, or casino-style games. And since no specific clauses restrict foreign operators to receive Canadian punters, they do so freely and without any specific limitations. The only requirement for such operators is that they shouldn't have an office in Canada, nor use any servers of the country.
What about sports betting?
Now, we said that online gambling regulations are somewhat blurry and not straight-forward. Well, even more, illogical is the legislation that governs sports betting in Canada.
Generally, sports betting isn't banned in the country per se, however, there's a weird requirement that makes betting on any sports game a bit inconvenient. Basically, punters aren't allowed to bet on one sports game individually. That's right: if they want to make a wager on a sporting event, they have to do that for at least two games at once or make two individual bets for one game.
Now, because the majority of sports bettors in Canada only wager on the ultimate result of the game, this requirement is somewhat discouraging for them. Therefore, this illogical sports betting requirement is costing the industry, as well as the government, millions of dollars.
Canadian gambling regulations - summary
Gambling in Canada is one of the most popular forms of entertainment. The industry is making tens of billions of dollars every year, while the government reaps a significant amount of that revenue for its coffers.
The relationship between the Canadian government and the gambling industry has seen a serious change over the last fifty years. In the 1960s, gambling was completely illegal in the country, which was soon changed with several consecutive amendments in the legislation. And from the 1980s, casinos, and sports betting sites became more or less legal.
With its straight-forward casino gaming rules, not so logical online gambling requirements, and completely illogical sports betting restrictions make up the whole gambling legislation in Canada. But while these measures might be inconsistent, Canadian citizens are still allowed to wager freely in almost every type of gambling.
Recommended Articles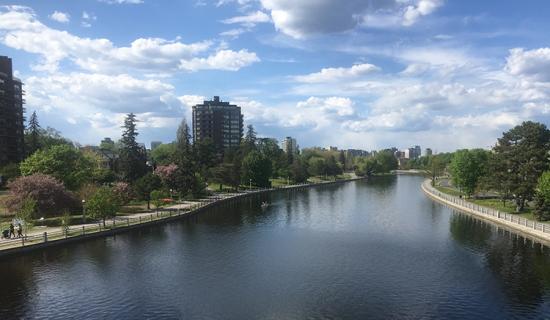 Ottawa is a beautiful city to visit in the summertime. There are so many places to see and things to do; it can be hard to know where to start!
Read full story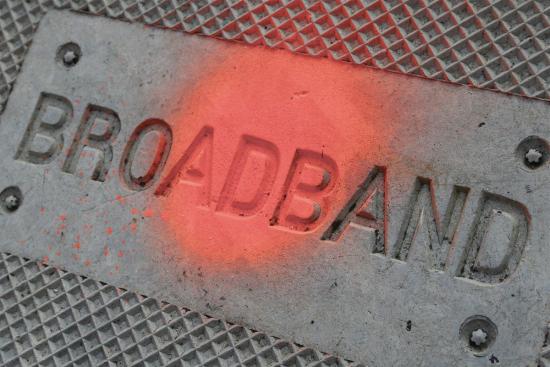 With Q2 tests of Starlink's speed raising the bar of what the company is capable of, many of Ottawa's more rural residents have a new alternative to traditional broadband plans.
Read full story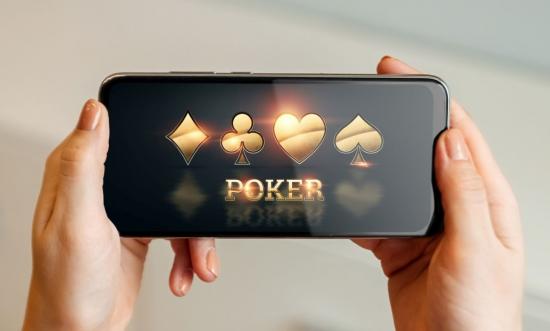 The online casino industry has evolved ten-fold since the early days when players had to download a desktop client to access the casino's lobby.
Read full story
Comments (0)
*Please take note that upon submitting your comment the team at OLM will need to verify it before it shows up below.