HighJinx is a Bright Light Downtown
From the moment you step into HighJinx, it feels like home.
HighJinx's new three-story home sits at 290 Kent Street. The store recently celebrated its 5th anniversary in March, and while locations have come and gone, HighJinx's dedication to providing comfort to the community and its neighbours has remained extremely strong.
At first glance HighJinx is a second hand store, but there's quite a bit more to it than that. It's a community space that encourages neighbours to help neighbours, it's a drop-in centre for folks to grab a bite to eat or a cup of coffee, it's a community kitchen, a place for workshops, prop provider, furniture bank and a community hub. The concept is so simple, but the simplicity often confuses first time-visitors.
HighJinx resells donated antiques, furniture, jewellery, retro collectables and housewares, and uses its net profits to help assist folks, often referred to as neighbours, in the community. HighJinx is privately run and does not use any Government funding.
Karen Nielsen and Leigh Reid are the extremely personable architects behind HighJinx. They first met while working in social services 10 years ago, and created HighJinx out of collective frustration for traditional social service systems.
"It was (born) over a bottle of wine one night," Reid laughs. "We started making notes and thought about how we could do it. We knew we couldn't get funding. We had a calculator and a little yellow pad. We did the math, and we were like yeah, we can do it. The next morning we saw a place for rent on Somerset Street."
Nielsen called the number on the sign and the landlord agreed to meet with them. Not too long after, the first form of HighJinx was born. The duo rented a U-Haul, went on a road trip, and visited everyone they knew in Ontario.
"We raided their basements, and their attics… we took all their stuff," Reid says. "We filled the store, opened the door and started selling things."
"We don't know how it happened," exclaims Nielsen. "That's why we call it HighJinx."
[wzslider autoplay="true" height="600" transition="'slide'"]
Since its conception, HighJinx has had its fair share of difficulties. The store was forced to relocate from their Somerset location in 2014 after their tenancy was terminated. The store then moved to a location on Catherine Street, but the building was then put up for sale. Looking for somewhere to go, the duo fell upon their current Kent Street property.
"We were scrambling. The owner of this (Kent Street) building walked into the (Catherine Street) store and said 'You can have the place, I'll start renovating.' It was like a dream," Reid says. "We closed Catherine Street thinking it was going to be six weeks, but it was six months."
The new location, a beautiful old building with exposed brick walls and large windows, needed work. Renovations took longer than anticipated, but the duo believes that it was worth the wait.
"The walk-by traffic is great," Reid says. "We're in a great location for people who might need a bit of assistance, so they can come by every day, socialize, eat and get what they need."
Since its beginnings, the store has grown. It now provides a fully functional community kitchen (complete with a fridge, stove and running water), along with a community pantry that is open to the public. It's a far cry from the original store's offering of a small shelf with a few canned items on it.
"People come in here and cook for us," Nielsen tells me. "The community just does it. It works beautifully. We prove that you don't need a huge budget in order to help each other. It doesn't take what people think it does. That's why we got into this: to show people that traditional systems are a little difficult to navigate and they don't need to be. It's just old-fashioned helping."
Services provided by HighJinx cover a large mix of needs: a free furniture and housewares bank is located in its basement, the store hosts a free meal every Friday, as well as a community pantry in the kitchen, and a shelf full of free goodies at the front of the store. HighJinx typically has 20 to 25 visitors every day, and anybody, regardless of financial status, can use their services.
Donations come in daily, and can often range from people dropping off a few cans at the store after a grocery trip, to truckloads of furniture for the furniture bank. The store is always in need of food, pantry items, bus tickets and cash donations.
"The easiest way to give us cash is to come buy stuff. That's the best way to help. Then, we can turn it into something we can give to people. Or, come bring us stuff," Neilsen suggests. "We want people to come help how they want to help. Whether that's donating food, or dusting for us, or bringing something great to sell."
"Or, if you want to come cook in our kitchen. Cook in your kitchen and bring us your leftovers! Anything goes here," Reid chimes. "It all adds up to this giant, great thing."
Neighbours helping neighbours seems to be a simple concept, yet in a very technology-driven and somewhat isolating age, it feels that HighJinx is just going back to the basics.
"Neighbours have really gotten away from us. Years ago, you would sit out on your front porch and chat with your neighbor from across the street. Now-a-days, neighbors don't even make eye contact. A sense of community has been lost," says Reid.
HighJinx's future looks bright and busy. Neilsen and Reid are currently looking for more volunteers who are willing to help run the store, teach new skills, demonstrate how to cook a simple meal in their kitchen, and an artist to paint a mural on the store's outside brick wall. The duo also plans to expand their food program and build a community garden in store's backyard.
Neilsen and Reid both agree that the community and their neighbors continue to motivate them and their quest for a strong community with HighJinx.
"It's the people we meet, the characters, the stories, it's just fantastic," Neilsen smiles. "And when people spend time in here, they get that feeling too."
Recommended Articles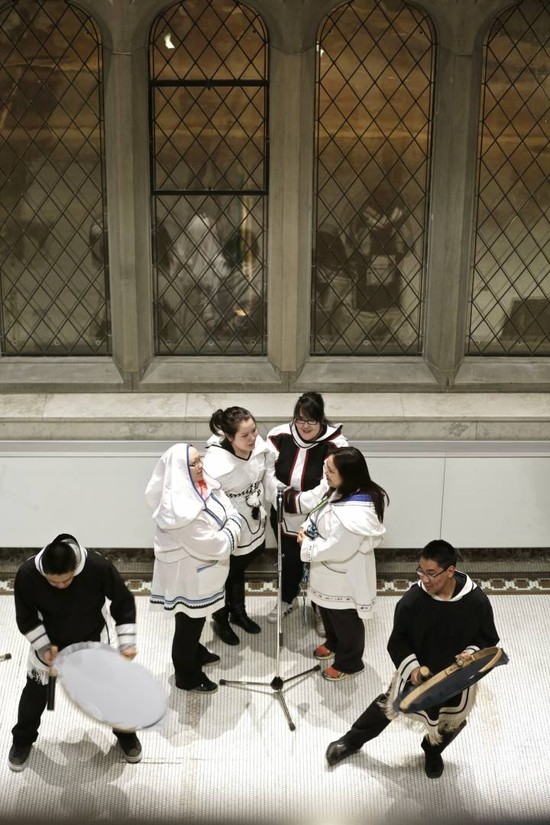 Do you have an appetite for bannock bread, Arctic char, or muskox? If you're unfamiliar with these...
Read full story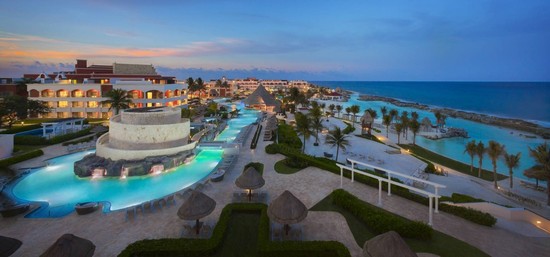 Bret Michaels, international rock star and front man for the popular band Poison has teamed up with...
Read full story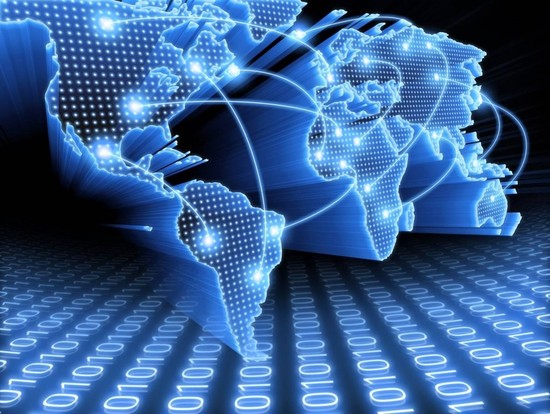 In 2010, Facebook unveiled the now ubiquitously applied feature of instant personalization. While ma...
Read full story
Comments (0)
*Please take note that upon submitting your comment the team at OLM will need to verify it before it shows up below.