Politics
Hit and misses —Trudeau minority government's new cabinet leaves the best players on the bench
Hit and misses —Trudeau minority government's new cabinet leaves the best players on the bench
Justin Trudeau's new cabinet is a mix of hits and misses that leaves one to wonder if the Prime Minister was tone deaf during the election. More than anything, Trudeau needs competence and some outside-the-box thinking to bring some verve, freshness and a sense of purpose to his new minority government. Instead, we got more of the same; mostly lacklustre picks with a couple of inspired choices.
The Lowdown
The new cabinet is gender balanced and composed of 37 Ministers, including the Prime Minister, compared to 34 in the last Cabinet. It includes 8 new portfolios: Deputy Prime Minister, held by Minister Chrystia Freeland, Middle-Class Prosperity and Associate Minister of Finance held by Minister Mona Fortier, Diversity, Inclusion and Youth held by Minister Bardish Chagger, Economic Development and Official Languages held by Minister Melanie Joly, Employment, Workforce Development and Accessibility held by Minister Carla Qualtrough, Minister of Small Business, Export Promotion and International Trade held by Mary Ng,Quebec Lieutenant held by Minister Pablo Rodriguez, and President of the Queen's Privy Council of Canada, held by Minister Dominic Leblanc.
The larger cabinet is indicative of Prime Minister Trudeau's aim to increase regional representation. As the Liberals did not win seats in Alberta or Saskatchewan, no Cabinet Ministers represent ridings from these provinces.
Seven new Ministers were sworn-in: Steven Guilbeault, Mona Fortier, Dan Vandal, Deb Schulte, Marc Miller, Anita Anand, and Marco Mendicino. Former Health Minister Ginette Petitpas-Taylor, former Minister of Sport Kirsty Duncan, and former Minister of International Trade Diversification Jim Carr were not appointed to the new Cabinet.
Duncan will serve as the Deputy House Leader and Petitpas-Taylor will serve as Deputy Government Whip. Jim Carr will serve as the Prime Minister's special representative for the Prairies. Kevin Lamoureux will serve as the Parliamentary Secretary to the Leader of the Government in the House and Mark Holland will serve as Chief Government Whip. The Hon. Patty Hajdu, is the new Minister of Health while Bill Morneau stays at Finance and Harjit Sajjin remains Defence Minister. David Lametti remains as Minister of Justice and Attorney General while Chrystia Freeland was moved from Global Affairs to Deputy Prime Minister and Minister of Intergovernmental Affairs.
Highlights
In the highlights box, Ottawa Centre MP Catherine McKenna was moved from the Environment and Climate Change portfolio to take on the reins as Minister of Infrastructure. This was a smart decision as it will provide an opportunity for the talented and popular McKenna to show some of the skills she honed as a lawyer before entering politics. She was in danger of becoming labelled a one trick 'environment pony' in her previous portfolio.
Infrastructure is one of the largest and most important cabinet roles and clearly sets her on the A-team in this new government. She will be the lead Minister for public works and 3P projects in Ottawa and across the country and her environment/legal background will certainly bring a new focus on the standards and types of infrastructure being built in Canada.
Most importantly for Ottawa, she is the Minister for the region and will have significant influence in that role.
Trudeau also named Quebec MP Francois-Philippe Champagne as Minister of Foreign Affairs. Champagne has significant international business experience as a former VP with ABB, and he will be key in trying to help the Trudeau government reset its fractured relationship with China and in its attempts to smooth and improve lingering tensions with India. He will also be no shrinking violet when it comes to dealings with the Trump administration.
Why are McGuinty and Erskine Smith still sitting on the back bench
Disappointingly, Trudeau passed on naming two of the most talented and able MPs in his government to sit at cabinet. Ottawa South MP David McGuinty has more experience inside and outside of government, and more political experience than anyone in the caucus. The 59-year-old brother of former Ontario Premier, Dalton McGuinty, was a key behind the scenes advisor to his brother during his decade long tenure as premier. McGuinty has also won back to back wins in Ottawa south since first running and winning the seat under Paul Martin in 2004. He is exceptionally competent, politically smart and gets things done. Trudeau and his advisors would be wise to consult with McGuinty. He has been around the block several times and is a good political penalty killer.
Another miss was not naming of Beaches—East York Liberal MP Nathaniel Erskine Smith to cabinet. The Oxford grad and lawyer is easily one of the ablest and smartest MPs in the caucus. He was a bit of a maverick, voting against his own government 11 times out of 90 votes, in the last Parliament. He is a proponent to "decriminalize" and "destigmatize" drugs by removing the criminal sanction for low-level possession, adding that producing and trafficking drugs will still be a crime.
Whether you agree with him or not, it is a bold and innovative approach to dealing with the public health crisis, scourge and epidemic of meth and other drugs on the streets of so many Canadian cities and towns. He was also on the committee that threatened to subpoena Facebook CEO Mark Zuckerberg for not showing up to testify before a Parliamentary hearing. McGuinty or Erskine Smith would both be very competent at Justice or Health.
The Complete List of the New Cabinet Members:
The Hon. Chrystia Freeland, Deputy Prime Minister and Minister of Intergovernmental Affairs
The Hon. Marc Garneau, Minister of Transport
The Hon. Steven Guilbeault, Minister of Canadian Heritage
The Hon. Jonathan Wilkinson, Minister of Environment and Climate Change
The Hon. Catherine McKenna, Minister of Infrastructure (previously the Minister of Environment and Climate Change)
The Hon. Seamus O'Regan, Minister of Natural Resources
The Hon. Francois-Philippe Champagne, Minister of Foreign Affairs
The Hon. Navdeep Bains, Minister of Innovation, Science and Industry
The Hon. Harjit Sajjan, Minister of National Defence
The Hon. Carolyn Bennett, Minister of Crown-Indigenous Relations
The Hon. Mona Fortier, Minister of Middle-Class Prosperity and Associate Minister of Finance
The Hon. Dan Vandal, Minister of Northern Affairs
The Hon. Deb Schulte, Minister of Seniors
The Hon. Marc Miller, Minister of Indigenous Services
The Hon. Anita Anand, Minister of Public Services and Procurement
The Hon. Marie-Claude Bibeau, Minister of Agriculture and Agri-Food
The Hon. Bill Blair, Minister of Public Safety and Emergency Preparedness
The Hon. Bardish Chagger, Minister of Diversity, Inclusion and Youth
The Hon. Jean-Yves Duclos, President of Treasury Board
The Hon. Karina Gould, Minister of International Development
The Hon. Patty Hadju, Minister of Health
The Hon. Ahmed Hussen, Minister of Families, Children and Social Development
The Hon. Melanie Joly, Minister of Economic Development and Official Languages
The Hon. Bernadette Jordan, Minister of Fishers and Oceans, and Canadian Coast Guard
The Hon. David Lametti, Minister of Justice and Attorney General
The Hon. Dominic Leblanc, President of the Queen's Privy Council of Canada
The Hon. Diane Lebouthillier, Minister of National Revenue
The Hon. Lawrence MacAulay, Minister of Veterans Affairs & Associate Minister of National Defence
The Hon. Marco Mendicino, Minister of Immigration, Refugees and Citizenship
The Hon. Maryam Monsef, Minister for Women & Gender Equality and Minister of Rural Economic Development
The Hon. Bill Morneau, Minister of Finance
The Hon. Joyce Murray, Minister of Digital Government
The Hon. Mary Ng, Minister of Small Business, Export Promotion and International Trade
The Hon. Carla Qualtrough, Minister of Employment, Workforce Development and Accessibility
The Hon. Pablo Rodriguez, Leader of the Government in the House of Commons & Quebec Lieutenant
The Hon. Filomena Tassi, Minister of Labour
Recommended Articles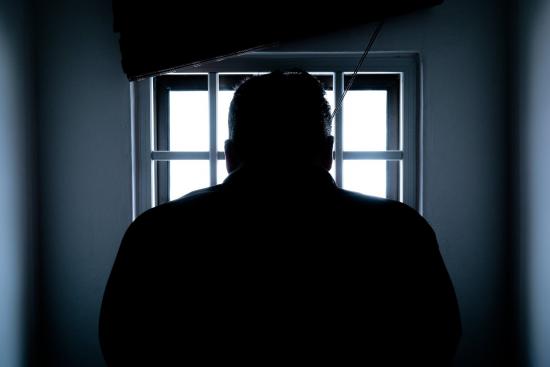 After his return from a 3 year and 2 month stint in solitary confinement in France, Professor Hassan Diab's wrongful imprisonment is raising questions about Canada's extradition laws.
Read full story
This past week, the March for Life Rally took place on Parliament Hill. This rally is an annual gathering to protest the legalization of abortion.
Read full story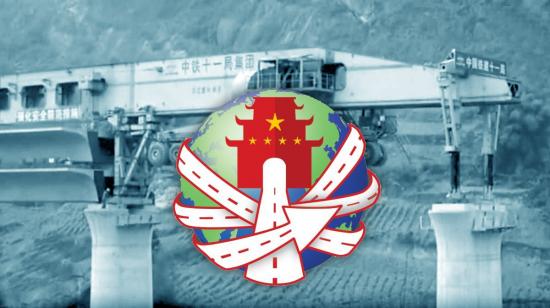 Global challenges require the joint efforts of the international community, and no country can cope with it on its own.
Read full story
Comments (0)
*Please take note that upon submitting your comment the team at OLM will need to verify it before it shows up below.