Sports
Hockey in holding pattern . . . sort of
Hockey in holding pattern . . . sort of
Isn't this whole thing just plain dispiriting and saddening?
I'm someone who tangles with depression and anxiety every day. During the last (nearly) two years I'd guess there's more of us out there than not. People are coming out daily with their battle details. And I'm not telling you anything new when I say COVID is the major giver in knocking the stouthearted stuffing out of most of us.
And so it goes.
On and on and bloody on.
One of the few joys we get during these times is sport. Whether you've watched Scottie Barnes steal the ball from the opposition, or Aaron Rodgers toss a last-minute strike for six points, or Connor McDavid do what only Connor McDavid does, we've been blessed.
Now that is in jeopardy.
The latest numbers suggest that today there are almost as many hockey players in COVID protocol as not. That's a pandemic of pandemical proportions. The National Hockey League's reaction has been comical in the past two weeks. It's like the NHL's become the little boy rushing from hole to hole trying to plug up the dam before it bursts. In NHL parlance that translates into postponing this game and that game . . . but not every game. How this makes any sense is beyond my brain's pay grade.
Maybe by the time you read this, this whole column will hold no practical relevance. In other words, the league will shut down all operations until the numbers dramatically decrease.
I mean you have to feel quite sorry for the poor sap who's rescheduling the schedule. It's another little-boy-plugging-dam scenario.
I understand the underlying context – the NHL is a business and any business model entails making money for said business. But where we stand now (yup, another simile) this is akin to keeping the grocery store doors open but having just the dog food aisle available to shoppers. There's just not a lot of money to be made in dog food.
For the fan, this eminently sucks.
As much as I want to watch hockey from the warmth of my living room, giving me Arizona versus Columbus on a Saturday night isn't quite putting me in the Christmas spirit. I want Toronto at Boston or Calgary slamming bodies with Vegas. Restrictions though mean those ideals are many lengths off.
For now, all Canadian organizations are in halt-mode through the Christmas break. (Ottawa is scheduled to play next in Washington on Dec. 27th.) The American clubs continue to march ahead and play on.
Well, there's always Netflix.
THOUGHT, SEEN AND HEARD: Detroit's rebuild – much more in the shadows than Ottawa's – has been hugely impressive. Lukas Raymond, Moritz Seider, Tyler Bertuzzi, Pius Suter and Robby Fabbri are carrying the surprising Red Wings (15-13-3) . . . Shouldn't Thomas Chabot just be handed the spokesman's role, already, for Energizer batteries? . . . Merry Christmas Bruce Boudreau, but he probably doesn't need me to tell him that . . . Ditto for his resurgent Canucks . . . To the misguided soul on Twitter who wrote Drake Batherson was a better player than Auston Matthews: Stay in the shallow end there sunshine . . . Last week we spoke on best-shot. Leon Draisaitl was our pick, but Matthews is right there too . . . Speaking of shots, when Alex Ovechkin rips one in on the power play from the top of the circle don't you just sit there and think: Haven't I seen this before? . . . Yeah. How about - about 500 times . . . You have likely wondered where would Ovie be without COVID slowdowns? Knocking on Wayne Gretzky's door to be sure . . . Rewatched the Bob Probert documentary on AmazonPrime this week. If you haven't, watch it. Gripping, funny and heart-breaking – what a life, too short, Big Bob led . . . Separated at birth: Jacksonville Jaguar Trevor Lawrence and WWE's Matt Riddle. Surf's up! . . . As a noted and revered(?) NY Giants fan, I'll say this: Wasn't Saquon Barclay supposed to be Jonathan Taylor? Now it's the reverse. Just another year in paradise. Sigh . . . Mind you, Taylor has an offensive line; Barclay has but an offensive offensive line . . . Your Netflix recommendation this week: Kingdom. If you relish series/movies about the undead, and who doesn't, rejoice!
SENATORS WEEK AHEAD:
????
Recommended Articles
Ottawa has won four of its last five games and the locals can lay the applause at the feet of its top line of wunderkids Drake Batherson, Josh Norris and Brady Tkachuk.
Read full story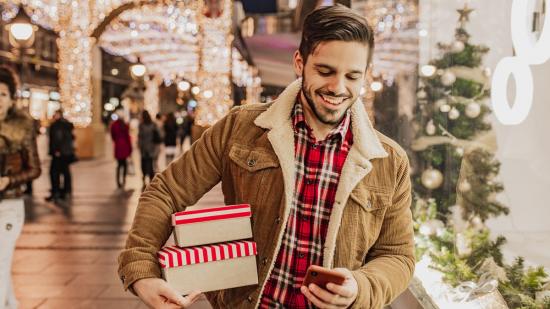 The PayByPhone app is a convenient way to take the headache out of Holiday parking, so you can focus on what matters most to you
Read full story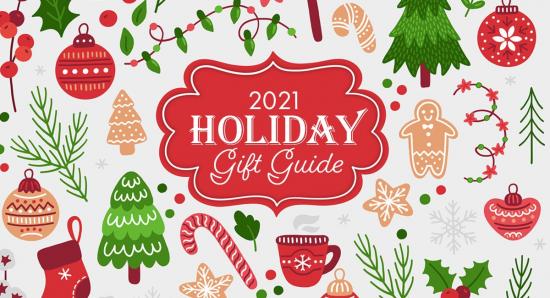 The holidays are fast approaching. OLM's gift guide will help you find the perfect present for everyone on your list!
Read full story
Comments (0)
*Please take note that upon submitting your comment the team at OLM will need to verify it before it shows up below.