Arts & Events
Holy Shocking Guests! Captain Jack is Back and This Time Batman's Along for the Ride
Holy Shocking Guests! Captain Jack is Back and This Time Batman's Along for the Ride
Ottawa Life's Festival City Series is back! We'll provide a unique look at some of your favourite events.
We'll go beyond the music with artist interviews, volunteer profiles, concert reviews and spotlights on the tastes, sights and ounds of the festival season.

Your city! Your festivals!
Like a good sunscreen, Ottawa Life has you covered.
---
Doctor Who fans have been waiting seven years for Captain Jack to swagger back into the TARDIS but it's only taken three to get him back to Ottawa Comiccon!
Actor John Barrowman, best known for the role of bisexual action hero Jack Harkness on Doctor Who and its spin-off series Torchwood, was announced Monday as one of the guests for the sixth edition of Ottawa's ever growing four day deluge of pop culture.
And there was much rejoicing!
"I cannot wait!" posted Sarah Lowe, one of the many elated comments on the Comiccon Facebook page. "I've been waiting for him to come here! I have such a crush on him. My inner Fan Girl is squealing with joy!"
You have to wonder how Barrowman is going to top his first appearance. The actor was a featured guest at 2014's Pop Expo where he gave a memorable Q&A that began with him quickly ushering offstage the session's host and comically lambasting a flight that included an obnoxious attendant and much spilt wine. The animated actor then ogled over one of the event's volunteers before, hands firmly held, he brought the increasingly reddening man out to flex for the crowd.
That was just the first few minutes, folks!
"Oh God yes!" posted Sarah Stresman after the announcement. "It's never ever dull when that man's in any general vicinity."
Holy shocking Guest of Honour!
Barrowman will be joined by the Caped Crusader himself when Batman's Adam West makes his first appearance at the Ottawa Comic Con. Though he's moved from rom Gotham to Quahog, 88 years on and with nearly 200 acting credits to his name, West is still much beloved for his 1960s role as the less dark of all the Dark Knights.
The actor was supposed to appear in 2013 with sidekick Robin (Burt Ward) but had to pull out at zero hour.
We blame the Penguin.
Thankfully for Robin Lord Taylor, West probably only as a Bat-beef with Burgess Meredith's pointy nosed monocle wearing villain and not Taylor's recent turn as the deliciously devious Oswald Cobblepot in FOX's hit series Gotham. His unique "desperate jittery energy" brought to his portrayal of the iconic comic book character has received much praise with some even stating it's the best screen adaptation of The Penguin to date.
To fans, thankfully, Taylor himself doesn't share the same vile disposition as the character he plays on TV.
"He is the most sincere and friendliest celeb I've met at a convention," posted Rebecca Ecks Dee. "He made time for everyone despite the huge line, and sat on the opposite side of the table to be close to the fans and give hugs."
Batman isn't the only caped one coming to the Con this year. Supergirl herself –in the form of Smallville's Laura Vandervoort, will be flying into the EY Centre come Spring. The godfather of the modern zombie cinema, George Romero, will also be coming to town. No word on if he'll have a hoard of flesh eaters in tow.
So, dust off that TARDIS, get your Cosplay ready and prepare to have your cash gobbled up Pacman-style on a new batch of geeky merch, autographs and photo-ops!
The Ottawa Comicon returns to the EY Centre May 12 – 14. You can snag your tix online now.
Recommended Articles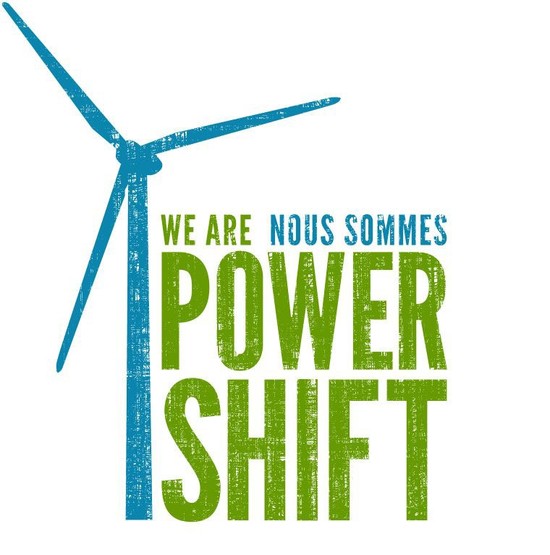 Power Shift represents a series of annual youth summits on an international level.The first Power Sh...
Read full story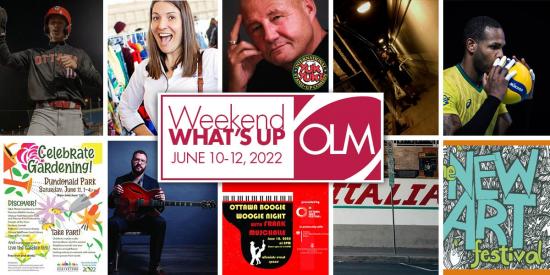 From art in the park to baseball to Nations League volleyball at TD Place, there is lots to do in Ottawa this weekend!
Read full story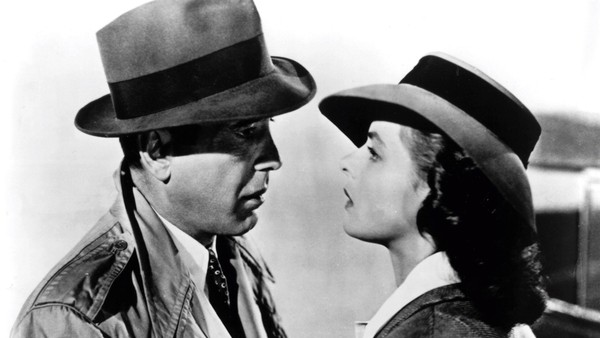 You must remember this: Rick's Café Américain, filled with desperate people, smoke and the sounds of an old upright piano. Then there's Paris, the wind through Bogart and Bergman's hair as they ride with the top down by the Arc de Triomphe unaware of the looming deadline on their love affair. Later, on a foggy runway, tears fill her eyes as he touches her for the last time. "Here's looking at you, kid."
Read full story
Comments (0)
*Please take note that upon submitting your comment the team at OLM will need to verify it before it shows up below.