Travel
Houston, we do not have a problem: The city offers good eats, city views and more
Houston, we do not have a problem: The city offers good eats, city views and more
Looking for your next travel destination? The perfect place that offers amazing food, luxurious accommodations, and gorgeous nature and city views? Well Houston, Texas is the place for you. The city is on track to surpass Chicago as the third biggest city in America and is a booming hub of art and culture. The city is easily accessible for Canadians - with direct flights offered out of most major cities like Toronto, Montreal and Vancouver. At the time of publication, there are no direct flights out of Ottawa, but hopefully that's something we see available in the near future. Whether you stay for a full week, or just a weekend, Houston will not disappoint.
Where to Stay
Downtown Houston is home to a variety of accommodations. Staying in the heart of the city is your best bet for easy access to all the major landmarks and attractions. I stayed at the gorgeous Four Seasons located on Lamar St., overlooking the Toyota Center and just minutes from the scenic Discovery Green Park, George R. Brown Convention Center and many other hot spots. This hotel offers large rooms, a gorgeous and spacious lobby, various amenities like a game room, full spa services, and a gorgeous rooftop pool with a bar making it perfect for both business travelers, and families looking for a comfortable and entertaining stay. The in-house restaurant Quattro also serves up some of the best hotel breakfast I've ever had! No stale bagels and overdone eggs here – the breakfast is beautifully plated and everything is fresh and hot. If you want to spend a few extra moments in the comfy bed of your suite, have your meal delivered to you- the room service is top notch!
Where to Eat
On the topic of food, Houston is fast on its way of becoming a food capital of the world. The city is multi-cultural and progressive and that is very evident in its continuously evolving food scene. An example of this is Vibrant – less than a year old, this contemporary restaurant located in the Montrose neighbourhood specializes in health-conscious meals. They use organic ingredients and are gluten-free, dairy-free, peanut-free, corn-free, non-GMO and do not use any refined sugars. Most of the dishes are also vegetarian-friendly. The food is flavourful, colourful and leaves you satisfied. I had the skillet baked eggs - a lovely dish of over easy eggs, chicken sausage, purple cabbage, nut cheese, avocado and cardamom seeds.
For lunch, why not drop by the famous Goode Company BBQ? There you will find delicious, classic Texan BBQ including melt-in-your-mouth ribs, pulled pork, brisket and more. They also serve up a mean pecan pie and some of the most delicious side dishes. I personally recommend adding a side of jalapeno bread and collard greens to your plate. Are you drooling yet? The outdoor picnic tables add a casual, backyard BBQ vibe that makes the food taste all the better.
For a classy and chic dinner, the options are endless. With its significant Mexican-American population, Houston is home to top-notch Mexican eateries. For something different from your usual Tex-Mex fare, you've got to try Xochi. Located on the ground level of the Marriott Marquis Houston, this restaurant specializes in authentic food from the Oaxaca province of Mexico – indulge in braised rabbit, baked oysters and, the star of the show, insects like ants, grasshoppers and larvae. Be adventurous and try out the grasshoppers - they're crispy, well-seasoned and surprisingly tasty! Xochi also offers up an impressive selection of mezcal–a strong, alcoholic beverage made from the agave plant–that you have to try at least once in your life.
If you're looking for something extra special and unique, your best bet is world-renowned chef Chris Shepherd's One Fifth Houston. Located at 1658 Westheimer, in what used to be a church, Chef Shepherd, known for his Underbelly Hospitality family of restaurants in Houston, has fostered a really cool concept. One Fifth is a 5-year project, with the theme and menu of the restaurant changing every July. Its previous themes have put the spotlight on steak, "love languages" (Spanish, French and Italian dishes), and its current theme is Mediterranean. The current menu emphasizes the fresh and vibrant flavours of Southern Europe and North Africa with offerings including braised lamb shank, hummus, fish and flatbreads. The cocktail menu is also very impressive.
Where to Explore
Whether you're into art, science or nature, Houston's diverse sites will have something for you to explore. If you're visiting the city with your family, you can't leave without spending a day at Space Center Houston. The official visitor's centre of the NASA Johnson's Space Center (JSC), this museum is a dream come true for all you science and space enthusiasts. Learn about the history of space travel, explore re-creations of what the surface of the moon looks like and, best of all, see some actual space crafts! Take a tram tour, included with admission, that will take you throughout the grounds of JSC and even stop by a couple of the buildings so you can see some NASA engineers at work and some cool spacecraft mock ups! The tram tour ends at Rocket Park, the home of the Saturn V – a real rocket ship that was used from 1967 to 1973 as part of the Apollo mission! With 2019 marking 50 years since the Apollo 11 mission, Space Center has various special events in store including documentary screenings and their Thought Leader Series, which features Apollo astronauts giving live talks.
If you're all about the arts, Houston's rich visual arts scene will not disappoint. The Houston Museum District, which alone would warrant a good few days to explore, is home to the gorgeous Museum of Fine Arts, Houston. This large museum, which spans five separate buildings and houses approximately 64,000 works from across the globe, is really the epitome of artistic heaven. Besides their incredible permanent collections which include art by some of history's most notable artists such as Monet and Van Gogh, the museum also hosts various special exhibits that rotate regularly. Upcoming special exhibits include William Forsythe: Choreographic Objects and Icons of Style: A Century of Fashion Photography.
Other art attractions in the city include The Menil Collection – a scenic campus of four buildings, in the Neartown area, that houses the personal collection of 20th century art-collecting and philanthropic couple John and Dominique de Menil. The collection is free to visit and approximately 17,000 paintings, drawings, sculptures, photos and rare books are on display. Lastly, but definitely not least, do not miss the chance to stop by the Silos at Sawyer Yards – a contemporary art space that serves as the workspace for over 100 Houston-based visual artists. The site features 34 massive rice silos that have been transformed into display spaces for various art installations. It is a worthwhile experience to see art displayed in such an unconventional, yet really aesthetically-pleasing, setting.
To explore Houston's gorgeous city views and green spaces, and get some great exercise to work off all that Texas BBQ, book a bike tour with Tour de Brewery. This company offers a variety of tours focusing on the beer and brewery scene of Houston, but the one I went on, and I highly recommend, is the Buffalo Bayou and Historic Downtown tour which focuses on the city's design, history and landmarks and takes you through some of the most scenic parts of downtown. Before your bike tour kicks off, take some time to explore Buffalo Bayou itself – a sector in the heart of the city that is home to gorgeous parks, trails, monuments and the historic Buffalo Bayou Park Cistern. Riding your bike through the Bayou's various parks and then making your way into downtown, where historic buildings such as City Hall stand, and where the city's vibrant theatre district is, serves as the perfect way to see how Houston is a beautiful harmony of the natural and urban. Truly a city for everyone.
For more information on Texas and to receive a free copy of the Texas Travel Guide and Official Travel Map, visit TravelTexas.com.
Recommended Articles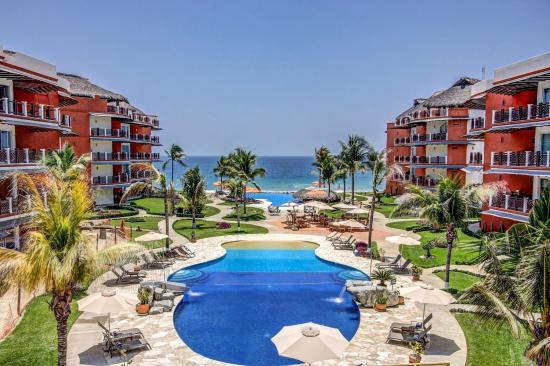 When touristic spots become overdeveloped it deters. Puerto Escondido is Mexico's best kept-secret, a destination that promises not to deter (or disappoint).
Read full story
For me, a female who likes to wander uninhibited - day and night - Germany is one of the safest countries to explore, fearlessly. It all adds up to ease in travel - allowing one to enjoy all that Germany has to offer, which is a lot...
Read full story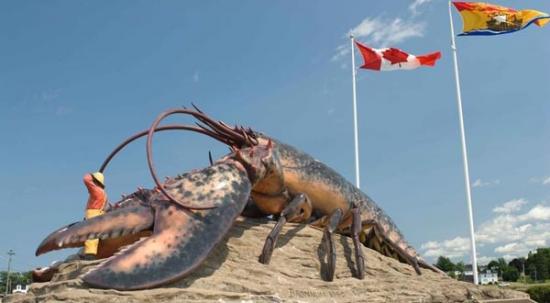 Here are a few reasons why New Brunswick should be your top vacation destination this summer.
Read full story
Comments (0)
*Please take note that upon submitting your comment the team at OLM will need to verify it before it shows up below.