Arts & Events
How Charles Cleyn Left a Six-figure Shopify Salary to Follow His Dreams
How Charles Cleyn Left a Six-figure Shopify Salary to Follow His Dreams
Photo courtesy of Charles Cleyn
---
What lengths would Charles Cleyn go to in order to share his music with the world?
A. Quit his high paying job at Shopify to focus on his music career
B. Film a video a day discussing music and his journey creating it
C. Up and move from his Ottawa, Ontario home to Berlin, Germany, remaining there for inspiration
D. All of the above
Congrats if you answered D!
Let's toss a couple other letters out there. R is for relentless. A is for ambitious. U is for unyielding. All of these are perfect adjectives for Cleyn, the former Shopify employee now on a musical mission. When he began working there, the now eCommerce giant was just starting up.
Cleyn would be one of the people who helped it grow to an IPO. Despite the success, he felt something was missing. At work he just couldn't stop the melodies and lyrics from rolling around in his head. Perusing music as a hobby, he would often daydream about a life beyond the walls of his office.
After 5 and a half years of picturing what it would it be like if he gave music his full attention, he quit the six figures a year job to find the answer. With a lot of extra time on his hands, he'd fill it with something creative. He started writing more. He'd also document his process, ups and downs, alongside other random museums on his Youtube channel by posting a new video a day. This sered as motivation for Cleyn to turn a few more of those dreams into realities . In June he released his first single aptly titled "Decisions" and only a month later dropped an EP.
"I think (my story's) inspirational because I took a big risk and left a really good job to do something that has no pay and only hard work," explains Cleyn.
To every artistic dreamer wallowing in the drudgery of a job that shackles up your creativity, Cleyn's story is indeed encouraging. It shows you can just bet it all, dive headlong into your vision and, if you work at it, come out on the other side with something tangible instead of something you just pine towards. If anything, you can at least say you tried.
Now in Germany, he's a long way from the Ottawa, Ontario home where it all began. Wanting to understand the roots of what would become the risk, I ask Cleyn to go back and explain how music played an important role in his upbringing.
"It was primarily a creative outlet for myself and my siblings. Growing up, my parents put us all into piano and consequently we spent the evenings taking turns practicing on the upright we had in our living room," says Cleyn, fondly remembering the day his parents came back home with a brand new JVC 5-Disc CD player.
"We unwrapped it like it was gold and over the years accumulated hours of listening time. My mom would be baking fresh cookies on the weekend while we danced around to Eric Clapton's Layla. It was on that same player where I heard The Beatles for the first time too. My brother, Joe, put on I Am The Walrus and we rocked back and forth in our living room rocking chairs. My taste and music style was definitely shaped by those early childhood years."
So, it all kinda' started out for you with singing around the house?
Cleyn: Yes, it really started naturally, listening to music and singing around the house. I followed my older sister and brother a lot. My sister, Trish, taught me how to sing harmony at a young age and it was my brother, Joe, who introduced me to every band I knew at the time. He would buy a few CDs every week and I listened to all of them for hours. I hardly ever bought any music because he just bought so much! I had my own 1-disc CD player and I would listen to music every chance I could, especially on the 40 minute bus ride to school every morning. In the summers I would volunteer at the Ottawa Bluesfest. I would just stare at the big stage for hours thinking, "wow, someday I would love to play on a stage like that."
What kept pushing you forward to pursue music through school and the usual hurdles of adolescence?
There was a period in high school where I didn't focus on music at all because I was embarrassed by it. My singing voice is very soft, something that makes me authentic, but at a young age I was ashamed of it and didn't sing or play music for about 3-4 years. I turned to sports instead. It wasn't until my last year of high school where I had the confidence to get a group of people together to play Paul McCartney's "Maybe I'm Amazed" at the yearend school talent show. After high school, music really took off for me and I started playing guitar for about 10 hours a day. I put all my energy into finding my voice and getting better at guitar.
Sooooo, Shopify? You really got in on the ground floor there being hired when nobody knew what it was. Did you feel you were putting music on hold to pay the bills or was the dream always at the forefront?
The dream to do music was always at the forefront. Right before joining Shopify I was in two bands, The Breaze and Mother Goose. Both groups had a lot of potential to carry forward but I decided to go full in on Shopify instead. I've always had a big soft spot for technology, marketing, and business so I thought, "here is an exciting company, a rocket ship about to take off, let's do it and see what happens." Joining Shopify was definitely the right decision because I learned and failed a remarkable amount which has helped me prepare for my journey as a musician and entrepreneur.
What was a usual day for you like there?
Chaos! Good chaos. Shopify is a place where you can double or triple your personal growth in a single year. The beginning years at Shopify were full of long but rewarding hours. I was super engaged with what I was doing and having a lot of fun with it. My days shifted dramatically year to year because I kept on finding new areas where I could provide value to the company. I started at Shopify as their number two recruiter and then I turned to being the Chief of Staff to Shopify's Chief Product Officer and it's here where I had the opportunity to focus on an acquisition which ultimately led me to Berlin. Five years went by, I moved to Berlin, and it felt like it was the first time I put my head above water to take a breath. Just that breath alone gave me the time and perspective to do some thinking and make a big decision - to do music full time.
What lessons did you feel you learned working there and how, if at all, did they apply to your music career?
The main reason I stayed at Shopify so long was because I was learning so much. I was soaking in so many valuable lessons. I really think the lessons I learned at Shopify have helped me so far and will continue to help me build my music career. The simplest lesson I look back on and the most important one I stick to on a daily basis is, "ideas are worthless without execution". Constant execution over time will lead to growth. However, constant ideation over time will lead to nothing but a bunch of ideas. I am constantly trying to execute more than ideate.
How did you see your music progressing turning this time period?
I was always playing music on the side while at Shopify but it often came in ebbs and flows. Sometimes more than others. Often, when I would see a live concert I had a burst of inspiration and I would play guitar from 6 to 11 every night after work. I got more serious the summer before I moved to Berlin. I started posting some cover videos of me singing and playing guitar on Instagram. The online response was positive so I kept on going. After a while, I had a notebook chalk full of guitar melodies and in 2016 I started writing my own lyrics to them. I got more serious with a dedicated practice regimen for writing lyrics and melodies. After a few months, I saw a lot of progress in my playing and writing. I finally started showing my own songs to my fiancé and other people but I was always so nervous too.
When did you decide it was time to take the risk?
It was ultimately a very hard decision for me to make. I made the decision when I was in Berlin, before my now fiancé Anne moved with me. I remember I called her saying, "I think I'm supposed to be a musician." And she knew right there I was being serious and she not only helped me through the decision making process but she pushed me to do it because she could see how much it meant to me.
How did others around you react when you quit your six figure job to become ye ol' starving artist?
It was definitely a mix of reactions. To be honest, a lot of people were supportive though and respected the decision. It was a gutsy thing to do, leaving a comfortable job, to pursue my dream but I think when people started to see how serious I was, they really came around to understanding.
Was there ever a moment where you thought to yourself "Oh God, what am I doing?" and how did you answer that?
Many moments. I still have those moments. Probably often more now than before because the honeymoon stage of being an entrepreneur and pursuing my dream is starting to wear off very quickly. I always try to remind myself to be patient. Keep working hard and consistently. That recipe will bear fruit and doors will open. It's easier said than done but I am in this for the long game. I have patience that something will eventually happen but it can only happen with hard work and consistency.
You are really in tune with social media, I'd say, having watched some of you Vlogs. You make one freakin' video a day! Wowsers! Why has it been important to you to keep making these vids?
I wanted to tell the story and document what I'm doing to try and become a recognized musician. I actually looked for some videos of early musicians doing the same thing but I couldn't find any. Wouldn't it be cool see what Gord Downie was like before he was famous? Or Eric Clapton? Imagine following Eric around England and seeing all the early mistakes and lessons he learned. It's been important for me to keep documenting my journey because I want to tell a bigger story. I also want to have a creative outlet to bridge the gap between me the musician and my listeners. I want people listening to my music to see that I'm human, I'm learning, I have faults, I've failed, I'm normal. I want the vlog to become a community where listeners can follow. I envision the vlog to be so much bigger than it is today and I see it turning into a huge community where I can inspire others to pursue their dreams. One step at a time though and for now it's one video every day.
How did you find the music community here in Ottawa?
I first was introduced to the music community in Ottawa in 2010. I formed a band with my brother and two best friends. We were called The Breaze and we played a lot of the local bars on Bank Street and the Market. I always felt comfortable playing shows in Ottawa because it didn't' have that "big scary city" feel that Toronto has. The stages in Ottawa helped me realize my love for playing live music to people.
Soooo, why did you decide to move to Berlin of all places?
That's a good question. I first moved to Berlin for Shopify. At the time, Shopify acquired a company there and I was asked to help integrate the new office into Shopify from a growth and product perspective for a ten month period. It was around month six when I had the phone conversation with Anne about becoming a musician. We decided to stay in Berlin because we both agreed it was a very inspirational city to be in. Not to mention the opportunity to play live shows is far greater than Toronto or Ottawa. We made a pros and cons list and there were just so many more pros to Berlin with our current situation.
What has been some of the more difficult things to adjust to there?
The most obvious is the language. German is tough, there's no way around that for me. Luckily, I can get by with singing in English and there is a good response for English singers. Architecturally, the buildings and communities look very similar to what I was brought up with in Canada. However, socially, the culture is very different to what we are used too. It's an active learning experience getting to know the ins and outs of a different culture. We're learning a lot and enjoying the process.
How have you gone about getting gigs and introducing your music to a German audience?
Just like any new community it's always difficult to break in at the beginning. My strategy was to play open mics. I would go out every night to a different open mic in the city. There are hundreds, some better than others, but there's no doubt there will be a bar hosting an open mic where you can make connections. After a while, I started running into the same people. This is how I ended up finding my now producer, Cameron Laing. I started to meet different bookers and build a relationship with the club owners and after a while they start sending you emails saying, "hey, would you like to open for this band coming into town?" or "we have on open slot this weekend, would you like it?"
How do you approach piecing a tune together?
I often approach it very similar to how I would approach a business problem. I sit down and think about it. I think of an experience I want to write about and sing about. Often the more personal the better. I pick a recent experience I've been through, a childhood memory, or a strong feeling that I'm working through. The next part is the biggest struggle for me, in order to find a melody that is really great, I spend hours sitting with the guitar playing through chords trying to find a sound that connects with my experience, memory, or feeling. Sometimes it takes days to find something. It really is a matter of sitting down with my guitar, thinking of the experience, and playing through chord progressions while humming and singing "fill" words until you find a melody that works. Once I find the chord progression and melody I like, I get quite serious with the songwriting trying to make it as meaningful and personal as I can. It sounds like an odd way to do songwriting, but it works for me. Eventually, after hours of working through it, something connects and you have a melody and chord progression that fits. This is how I wrote all the five songs on the Decisions EP.
Speaking of that, I love the song "Decisions". Can you tell me where you were at when penning this one?
Thank you. It puts a smile on my face when people genuinely like and listen to the music so thank you. When I wrote Decisions I was in my flat in Berlin. I lived above a burrito place and I ate there every night because it was so good. It was evening, and it was hot, like an Ottawa hot summer evening. I had the windows wide open and I sat at the kitchen table with my guitar and my iPhone's voice notes app. I knew I wanted to write a song about the decision to get married because I was living it and going through it at that very moment. I sang out the chorus, "will you take me when I'm down or low" while I was strumming a chord progression I like. The lyrics really stuck with me and the song came together from that line over the next couple of nights. Making the music video for Decisions was a phenomenal experience. I worked with a team who were so engaged and passionate. Together, our drive and goals fit like a glove and from there we were able to make something beautiful. It was an honour to go on and win at the Berlin Music Video Awards with them.
You were not shy about getting on camera and reading some of the feedback and constructive criticism sent to you regarding your songs. What one piece of advice, either positive or negative, that you received really stuck with you?
One thing I learned from early on was to take feedback with an open mind. I remember asking a manager once, "how can I get better, faster?". He said, "fail more and get more constructive feedback loops." From there on I looked at getting constructive feedback as a gift to get better, faster. The hard part is actually getting the feedback because I think people are shy to give genuine and constructive feedback face to face.
I always have to take the feedback I get for my music with a grain of salt though. Sometimes a few grains. Art can be so subjective and this often translates into how contradictory the feedback I can get from multiple people. "It's too emotional, or, it's not emotional enough." It reminds me to stay strong with what I think is right when it comes to my music.
As somebody not afraid to take risks and lay himself bare, where do you foresee the next steps on the path taking you?
I am so excited and nervous for the next step. Nervous because there is an unknown to what doors will open but excited because I know with hard work, consistency, and patience the right doors will begin to open. I'm excited to build my career in Europe but also looking forward to moving back to Canada and being home to play my music for Canadians.
Recommended Articles
He celebrates love for his family in many of his songs because Eldredge strives to write honestly from his heart and hopes his tracks resonate with people who can relate to his words.
Read full story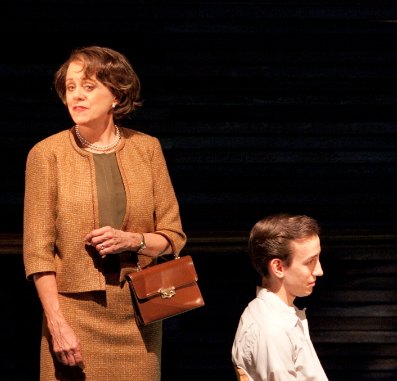 Lynne Harper's murder is one that dominated the news for years and to this day, remains one of mos...
Read full story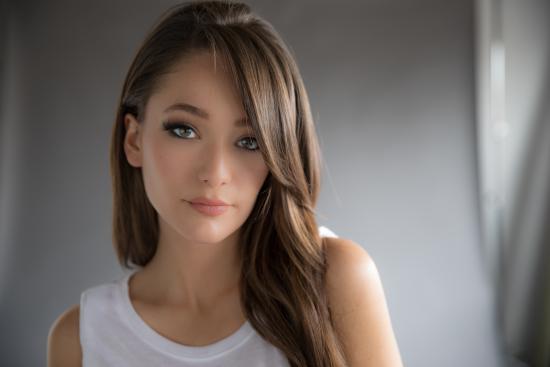 The Orleans-raised starlet is ready to wow her hometown crowd and maybe bring an even bigger hoedown to O-town in the future.
Read full story
Comments (0)
*Please take note that upon submitting your comment the team at OLM will need to verify it before it shows up below.