Good Reads
How Ottawa's inclusion in the Canadian Premier League could assist in generating a global audience
How Ottawa's inclusion in the Canadian Premier League could assist in generating a global audience
Following a period away from soccer, the Canadian capital is once again set to host regular top-flight matches. In recent times, league expansions have become more common from a global standpoint within the sport, with the MLS already confirming a selection of new clubs while further reports suggest that Belgium and Holland wish to merge their leagues to create a model which is financially beneficial to both parties. Similarly, the Canadian Premier League is seeking to grow, having approved an expansion that will see an Ottawa-based team return to the top tier.
As a result, we're going to look at why the expansion may be significant to the future of the country's soccer scene. Furthermore, we'll also consider the importance of further televised or streaming opportunities to the Canadian Premier League, as iGaming sites like LeoVegas and companies in other industries have enjoyed success through on-demand user interaction.
The Importance of Expanding
At present, Canada is the home to some of the world's most talented young players, including Gent midfielder, Jonathan David, and Alphonso Davies, who plays for the reigning Bundesliga champions, Bayern Munich. It's clear from this that the country is producing talented young players but largely remains an unexplored market. However, this expansion is likely to see Canada and its up-and-coming soccer stars reach an international audience because of the ownership of former La Liga champions, Atletico Madrid.
When you consider the move from a marketing viewpoint, it could be crucial in building the awareness and demand for Canadian soccer. Not only will the links to Atletico help to grow the Canadian Premier League's stature, but it also provides an incentive for young, local players to stay and play their football in their home country knowing that one of Europe's biggest clubs will have a keen interest in proceedings.
Outside of soccer, the Canadian iGaming industry is a perfect example of how continual expansions are essential to growth and retaining consumer interests. At LeoVegas, a live casino in Canada, users can now play real-time variants of online blackjack in addition to other traditional table games. Furthermore, at the live casino, prospective gamers are now able to immerse themselves in blitz, infinite and standard blackjack, along with numerous versions of roulette online.
The Importance of a Televised and On-Demand Football League
While the involvement of Atletico Madrid in the CPL is likely to have a significant impact on the attention that the league receives, it is also vitally important that, to reach further heights, the country's soccer becomes regularly televised and available to soccer fans across the globe. Within the US, for example, English Premier League matches are commonly aired on NBC, meaning that American spectators can still watch England's top-flight despite location differences.
However, in recent times, a move to online-focused viewing experiences has helped to grow the viewing numbers of numerous leagues throughout the world. For example, DAZN, which is an on-demand sports streaming service, is helping to take the Champions League, English Premier League, Europa League and Serie A to Canada. With the Canadian football scene expected to be on the rise over the coming years, the formation of an online service that can air their sport worldwide will undoubtedly raise the profile of the CPL.
Although this digital movement may not be imminently on the horizon for the country's sporting world, Canada's iGaming scene perfectly demonstrates how a step towards on-demand interaction can help to grow consumer engagement in their respective fields, which, in this case, is live casino games. LeoVegas, a live casino in Canada, is leading the way in relation to mobile opportunities as it allows for prospective users to stream roulette online, in addition to immersing themselves in online blackjack. At present, LeoVegas are highlighting how a streaming-orientated future could be the way forward for the CPL, as their live casino has flourished and reached new audiences in the digitalized era.
An International Audience is the Aim
Ultimately, there can be no doubt that this is an exciting time for top-flight Canadian soccer. Atletico's move into the CPL will help to heighten interest in the sport within the country, while also providing an extra incentive for local players to stay true to their roots. However, as proven by sites like LeoVegas, a live casino online, if top-flight football in Canada is to generate heightened viewership levels across the world, then it will need to embrace television and streaming opportunities to attract new, global audiences.
Photo: Pixabay
Recommended Articles
Given that Ontario is the most populous province in Canada, it makes sense that it was the first province to legalize online sports betting.
Read full story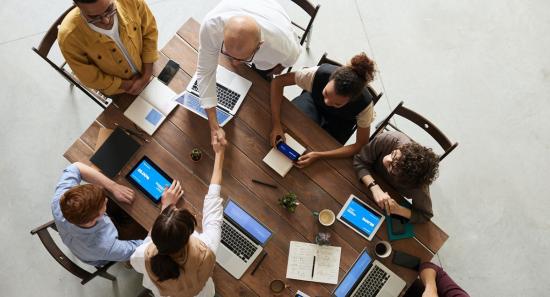 One of the things that you have always got to ask yourself as a business owner is whether or not your business is moving in the right direction.
Read full story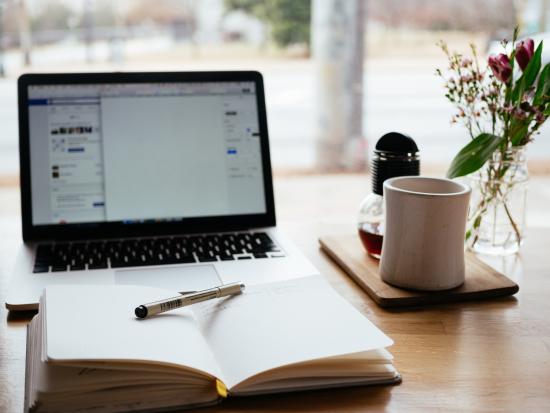 Writing is something we all do a lot in our spare time, not even thinking about it. It can be hard to make academic writing bearable for you, that's why we have 10 amazing tips you can try out.
Read full story
Comments (0)
*Please take note that upon submitting your comment the team at OLM will need to verify it before it shows up below.