How the ER can be improved for people with disabilities
Last Friday, I had to go to the ER because of a breathing issue. I should quickly point out that it wasn't related to Covid or the vaccine I received last week.
As I've mentioned in previous articles, I use a portable ventilator at all times to help me breathe. The ventilator attaches to a tracheostomy tube which goes into my trachea. The tube needed to be changed. Typically, I change it at home, and it's a relatively simple procedure.
For the past several weeks, I had called several different respiratory suppliers because my usual supplier couldn't find the particular brand and size that I use. After weeks and weeks, I was told they had been discontinued. I was sent a different size and brand to try.
When it comes to breathing and trying something new, it can be kind of scary. It's very different than trying a new brand of toothpaste or shampoo. To minimize my risk, one of my Doctors suggested that I get it changed in the ER and do it before it became urgent.
I was very hesitant to go for several reasons, one being the risk of getting Covid. My other reasons included hospital staff not knowing how to deal with someone with my disability and previous traumatic experiences while being in a hospital.
To get to the hospital, I had to figure out transportation, which is more challenging if it's last minute. I didn't want to take an ambulance. If I were to take an ambulance, I wouldn't be able to take my wheelchair, which opens up a whole set of problems as far as returning home. Thankfully, I was able to get through to Para Transpo, and they were able to take me to the hospital and then back home.
Thank you, Para Transpo. I appreciate it,
Once I was assigned a room, some of my concerns came true. Almost none of the hospital staff knew what to do with me. Nurses were gathered outside my ER room, occasionally peeking in as if I was an alien that just landed, and they had to see to believe it. Also, only a few took the time to talk to me. Most went straight to my caregiver. Yes, there were questions that I couldn't answer, and my voice is sometimes hard to understand.
However, I am the patient. I'm the person that had the final say about going to the ER. Also, whatever happens, is going to affect me, good or bad, ultimately. All hospital staff should at least attempt to communicate with the patient. The only time that it'd be semi-acceptable will be if the patient is unresponsive.
Communication is always possible, even if the person's non-verbal.
Another situation that I ran into was that some hospital staff wouldn't allow the caregiver to assist with helping the patient. This includes even the discussion of the way that a caregiver does a particular task. For example, when it comes to transferring a person to bed, the toilet, or into their wheelchair.
It's a pretty safe bet that a caregiver knows how to transfer the patient in a safer manner which would minimize the risk of injury to the patient and put them more at ease.
As I type this, my body's still sore from being transferred using the hospital's method. It hurt like hell, but I had no choice.
I understand that liability may have something to do with it. If that's the case, though, why do some nurses allow the caregiver to help, but others don't?
It doesn't make sense to me. I think the patient's caregiver should be able to do as much as possible. In many cases, the caregiver knows more about the person than the person knows about themselves.
We just rarely admit it.
As for my ER visit itself, everything else went well. An RT did my trach tube change. That part was a bit scary, considering that I wasn't sure if the tube would fit and work properly. I've also had several bad experiences regarding RT's.
Some of the staff were also extremely friendly and helpful.
I also feel the need to mention how weird it felt being in the ER during the pandemic. It was oddly quiet, at least where I was. Fortunately, I didn't end up in the ICU or on any of the other units.
The experience was eye-opening. I encourage those who can to please get the vaccine. I received my first dose of the one from Pfizer on April 27th. My arm was sore for a few days, but that was it. My next dose is scheduled for August 17th.
Last but not least, I want to publicly say thank you to my PSW for being with me while I was in the ER. Without you, things would not have gone well for me. So, thank you, and I appreciate it.
Photo: Jose Luis Rambaut
Recommended Articles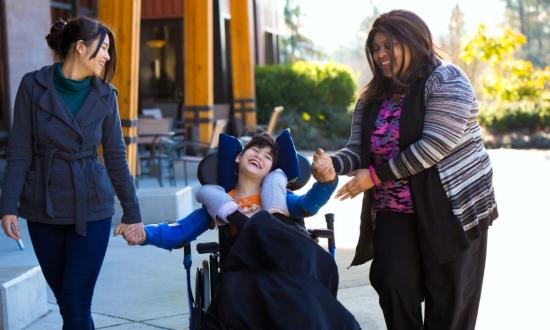 For some caregivers, it's just a job, and there isn't any attachment at all. For others, a bond is formed, lasting for years after the caregiver aspects have ended.
Read full story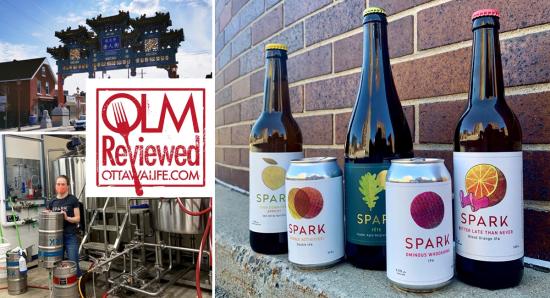 Spark Beer is looking forward to their patio reopening and encouraging guests to order takeout from nearby restaurants and enjoy it on their patio . . . with a cold one, of course!
Read full story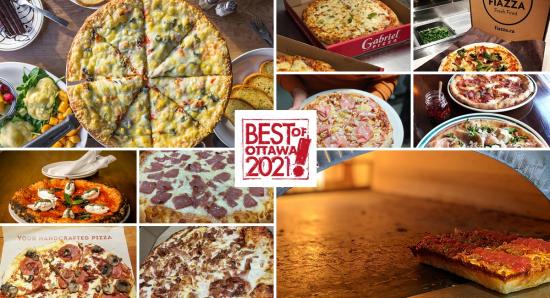 After over 20-years writing about life in Ottawa, we think we have a pretty good idea of the best of what this city has to offer. Check, share and discuss #OLMBest every week!
Read full story
Comments (0)
*Please take note that upon submitting your comment the team at OLM will need to verify it before it shows up below.