Health
How the Keto diet helps women with PCOS
How the Keto diet helps women with PCOS
Popular for its reputation of being one of "the effective healthy way to lose weight", the Keto diet has become the newest trend of this generation. Short for Ketogenic, the Keto diet is a high-fat low-carb food regime. However, it is much more than just another way for people to drop a few pounds.
Several studies have shown that this diet has many other – and arguably more important – benefits. These benefits vary from better heart health (as it reduces LDL cholesterol), to healthier skin (reduced carb intake, reduced acne), to the possibility of an advance in cognitive functioning, and can go as far as reducing the risk of cancer. But the one that has had the highest success rate so far, is the effect of the Keto diet on the health of women with polycystic ovarian syndrome (PCOS).
PCOS is the most common endocrine disorder for women and causes enlarged ovaries with cysts. It has been noted that an increased amount of carbs intake can negatively affect women who suffer from PCOS. Therefore, a low-carb diet such as Keto can be extremely beneficial, as it reduces insulin resistance.
To know more about the positive effect that Keto has on women with PCOS and pregnancy, I had a little talk with one of Ottawa's talented makeup artists, YouTubers and Instagram influencers, Aya Hamed, who just announced that she and her husband are expecting a little boy! Aya has been very outspoken and open with her followers and subscribers about her journey with PCOS and struggles with pregnancy. Accordingly, she was very transparent in sharing her story with me.
Aya and her husband have waited long years for this moment. After undergoing two failed IUIs (Intrauterine insemination) and one failed IVF (In vitro fertilisation), Aya had began to lose hope: "I had the option of taking my second IVF round right away, but rather decided to take a break. I wanted to self-heal my body before anything else." Since, at that time, the Keto diet had started to become increasingly popular, Aya decided to do a bit of research to better understand its benefits and risks. Could it possibly increase her chances of pregnancy? "Dr. Eric Berg talked a lot about healing with Keto, not only for fertility, but also for autism, epilepsy, thyroid, diabetes, and much more! Dr. Berg really helped me understand Keto and encouraged me to use it in a way that works for me and my body."
A couple of weeks after starting Keto, Aya released two cysts that were caught in her uterus. These cysts had been surgically removed two years prior, but had unfortunately reappeared. What released those cysts from her body was the lack of sugar intake as part of Keto diet,and therefore "the insulin is relaxed. It's all about insulin!" She then visited her doctor prior to starting her second round of IVF. "I started Keto to be in a healthier state and give my body a break before I enter my second round of IVF. The doctor said my uterus was smooth and clean. No cysts, no fibroids, nothing. I was basically ready for IVF."
As time passed by, Aya began to feel tired, nauseous, emotional, and experience essentially every pregnancy symptom in the book. "That is when I decided to take a pregnancy test. I saw those two lines on the test and could not believe it. I had been waiting for that moment for so long. I still do not believe it till this day".
"This is obviously a very sensitive topic, but I have decided to be very open and honest with my followers about my journey, because I want to inspire other women." When Aya first shared her journey with PCOS and pregnancy struggles, she received a high amount of support, questions and concerns from her female followers. Other women had been struggling with the same issues and were asking for advice and support. "It was a safe place for women to talk about it openly without being scared."
PCOS is a chronic disorder, however it is fairly manageable. It is very common amongst women, yet could be difficult to diagnose. Symptoms include but are not limited to darkness around the neck (insulin resistance), acne, body and facial hair growth, and belly fat.
Moreover, it is important to note that physical image is not what is valuable in this situation. "Being skinny is not what will help your fertility, being healthy is. What matters is the quality of food you decide to consume. There is a very big difference, and women should be aware of it."
To wrap up, I asked Aya if she had any explicit advice for women who are undergoing similar struggles and who might decide to give the Keto diet a try. Here are some of her main tips:
There is not a single way to do Keto. Listen to your body and do what works for you. It does not necessarily have to be the Keto diet; all you need is low carb intake.
Do not cut carbs immediately out of your diet. You will go through "Ketoflu". You will shock your body and will experience fatigue and shivers.
Be responsible! Do some research and be aware of the symptoms.
Intermediate fasting helps a lot when you combine it with Keto.
If you decide to exercise while doing the Keto diet, ensure that you are consuming more fat. You will need it as an energy source.
You have to be in the right mindset before starting. It will not be as difficult as you think. Cutting sugar and carbs will not be very challenging. Naturally, the first week will be a bit of a struggle. However, once you cut carbs from your diet, your sugar cravings will automatically decrease!
Example of a very satisfying Keto meal: a big salad, 2 fried burger patties and butter, cheddar cheese, mayonnaise, mustard, 2 eggs, hot sauce, etc…
Allow yourself to have a cheat meal every once in a while.
You can also rely on keto meal delivery if preparation of meals comes as a roadblock to your daily routine. After a few orders, you'll see what you like and what is your way on this Keto journey. You'll save yourself some time as well.
Recommended Articles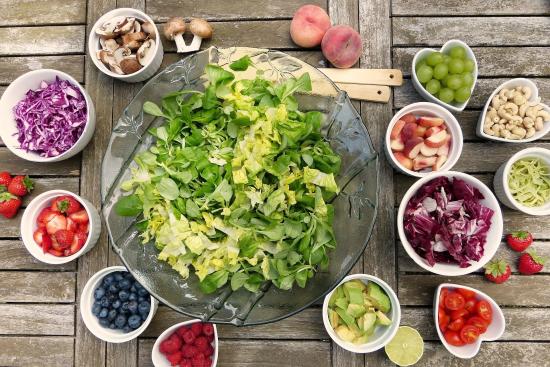 People decide to follow a vegetarian or vegan for many reasons.
Read full story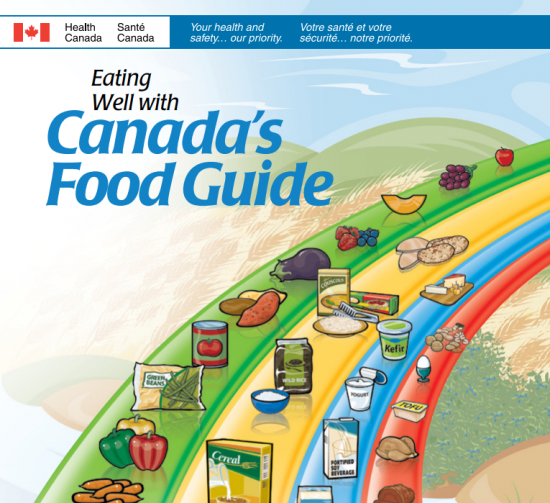 Proposed new Food Guide and Nutrition Labeling policies are crucial steps in helping Canadians towards better health.
Read full story
The misdiagnoses, the myths, the injections, the useless hysterectomies and the debilitating pain. Oh the pain!
Read full story
Comments (1)
*Please take note that upon submitting your comment the team at OLM will need to verify it before it shows up below.