Top Stories
How the mother of invention turned out to be a global pandemic
How the mother of invention turned out to be a global pandemic
By Michael Burns
---
Car companies are using assembly lines to make ventilators. Beer makers are brewing up hand sanitizer. All around the world companies are stepping up, using their expertise and resources to pivot from their current businesses to create the resources we need to fight COVID-19.
What we need most of all, of course, is a vaccine. And we need it now.
To create a vaccine that works and is safe requires drug trials. Unfortunately, drug trials are not only complex, but they take time—up to six months, and that's before they can even begin. We don't have six months.
Canada's Princess Margaret Research Institute is one of the few research centres in the world that can quickly launch and execute complex emergency trials during this crisis—designing protocols, obtaining regulatory and ethical approvals, and collecting data on impossibly short deadlines. It has just been approved for fast-tracked trials that could result in a vaccine, new diagnostics and treatments for COVID-19. The trials could start in less than a week.
The red tape that normally binds the drug trials process has been severed by the global pandemic.
The Princess Margaret has more than 330 world-class researchers working in a 36,000-square-metre research facility in downtown Toronto, equipped with state-of-the-art tools, working on a cure for cancer. Its teams have vast experience conducting clinical trials—in fact, one in six of its cancer patients is involved in a clinical trial (about three times the rate of nearly any other hospital). They know how to launch and execute clinical trials extremely quickly. They are now applying that process and expertise to launch trials for a COVID-19 vaccine.
They are working with Health Canada and their in-hospital Research Ethics Board to ensure that the trials are safe and adhere to rigorous standards. They have been granted permission to launch crucial clinical trials for COVID-19 in two to four days, instead of months. The Princess Margaret's scientists and doctors are also collaborating with the World Health Organization (WHO) and other researchers across the country.
Using the latest and most innovative research methods, the trials will help researchers understand COVID-19 and its impact on patients; monitor infection and transmission to help manage the disease; accelerate the development of COVID-19 treatments for cancer patients; and accelerate the development of treatments to protect frontline workers.
The results from the trials will be shared widely with the many other national and international scientists who are also working toward a vaccine.
COVID-19 has been devastating for so many people, but cancer patients are uniquely vulnerable. Their immune systems are compromised due to cancer, chemo and radiation and so they are not only more susceptible to getting the novel coronavirus, its effects can be deadly for them. And, scientists don't yet know the effects that COVID-19—or its vaccine, when there is one—will have on cancer and its treatments.
The solution, as it is for Canadians and people around the world, is for cancer patients to not get COVID-19 in the first place; to stay home. Some cancer treatments and surgeries have had to be postponed. But cancer can't wait. So in early March, The Princess Margaret launched a program called Smart Cancer Care—technology and software that creates a virtual clinic, so cancer patients can stay isolated but have their condition monitored and data collected remotely, and "attend" appointments with their doctors from the comfort and safety of their home.
The Smart Cancer Care program was going to take 12 months to implement. With the advent of COVID-19, The Princess Margaret's team was able to launch it in just 11 days. They are now sharing this expertise with other cancer care centres in Canada and around the world. We are also putting tablets in the hands of many cancer patients in the hospital so they can stay in touch with their loved ones during this particularly difficult time.
All of this is possible because, for more than two decades, donors and governments have believed in and supported clinical trials programs and the world-leading research at The Princess Margaret. That Canada has a research institute this responsive and experienced is testament to the importance of investing in research and innovation. In times like these, we are reminded of its impact, here at home and around the world.
Click here to learn more about how to donate
donate
---
Michael Burns is the President & Chief Executive Officer at The Princess Margaret Cancer Foundation
Recommended Articles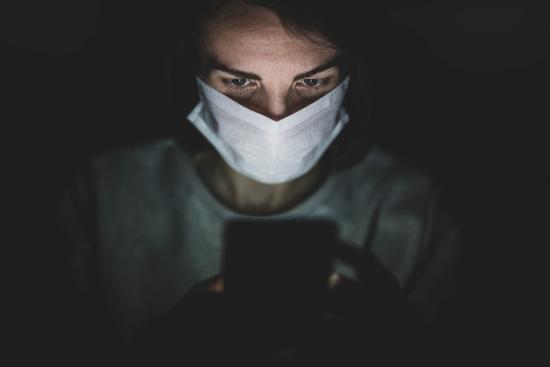 If we do everything right, and we do slow the effects of this virus down enough that it's manageable, the social media blowhards on Facebook and Instagram will be saying that they were right all along, and everyone over-reacted
Read full story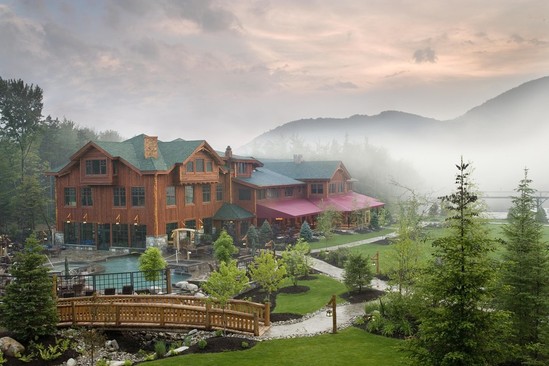 What kind of traveller are you? Some of us like to lounge by the beach all day while others are cons...
Read full story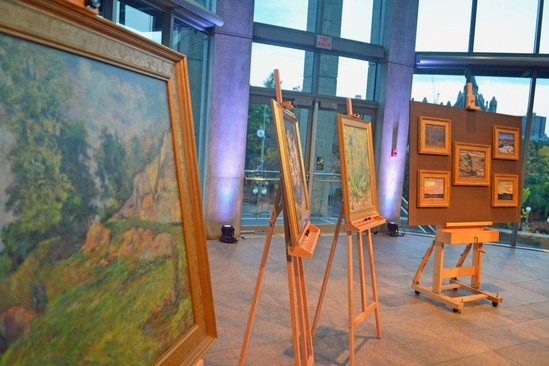 All photos by Isabel Payne. Ever loved a painting so much that you wanted to feel each brushstroke?...
Read full story
Comments (0)
*Please take note that upon submitting your comment the team at OLM will need to verify it before it shows up below.