How to apply for no credit checks
No credit checks are loans given to those who apply for it by lenders without conducting a hard credit inquiry to review the borrower's credit history. There are numerous online companies through which you can apply for no credit check loans in Canada.
No credit check comes in the form of payday loans, personal loans, lines of credit, installment loans and various lending products.
Typically, people who need loans on a short-term basis seek out no credit check loans to meet a pressing financial need.
Having financial situations will prompt you to look for a way to get a quick loan and a bad credit will disqualify you from getting a loan from a lender.
However, no credit check loans will be of quick assistance as the lender will not look into your credit score.
This article is aimed at enlightening you on how to apply for no credit check loans in Canada when in need of quick cash even with a bad credit.
How do No Credit Check Loans work?
Getting a loan withoutcredit check will be possible only with a no credit check loan. So, how does a no credit check loan work?
No credit loans are safer than other lending products but some are safer than others. So, you'll want to do your research before signing any contract.
For a lender to prove a borrower's creditworthiness, they look at:
Employment status : The lender first accesses the employment status of the borrower.
A full-time or part-time job employment status will be accepted - so long you make income from it. You must have a source of income that you can use to repay the loan.
Income details: Your whole income details will also be looked into by the lender so as to ascertain your creditworthiness.
This is to ensure you have a stable income from your job that you can use to repay.
Bank account: You need to have an active bank account that you can receive and transfer funds.
The lender will look into your bank account and bank statements to ensure that you are creditworthy.
Financial history: Your whole financial history will be reviewed by the lender. To ensure that you will be able to repay the loan, the lender will have a copy of your financial history to ascertain your creditworthiness.
PROS OF NO CREDIT CHECK
Having a bad credit can prevent you from getting your loan as most lenders tend to inquire of your credit history.
So, When a financial emergency arises, you'll need cash as quickly as possible. A no credit check loan will definitely come in handy as your past credit history will not be required to collect the loan.
The benefits of no credit check are:
Loans for no credit check are fast: You can make your loan application online as most lenders have online platforms for borrowers.
It takes less than a few hours to get a response from the lender. And on some lending platforms, you can get your money within a day.
Lower Interest Rate: Another benefit of no credit check is the low interest rate given with the loans.
If you are able to get a no credit check loan, it would likely come at a lower interest rate than you pay on your credit card debt.
Repayment Term Length: Lenders give a long period of time to repay a no credit check loan.
But depending on the lender, repayment terms could stretch from one to five years.
Improve Your Credit Score: If you commit to paying your loan on time, your credit score will improve thereby making you a more desirable applicant next time you need a loan.
Many Lender Options: There are many lenders out there willing to give a no credit check loan as the number of peer-to-peer lending businesses seems to improve by the years.
With time, you will find a loan with an interest rate that you can afford.
CONS OF NO CREDIT CHECK
There are also downsides to no credit check as most lenders tend to be dangerous to deal with!
Therefore, you should ensure to have multiple choices before making a final decision.
Below are the cons of no credit check loans:
High interest rates: There are some lenders that seek to make a profit off borrowers.
Borrowers are a risk so the lender will want a reward; sometimes a huge reward. The lenders will then put high interest rates on the loan.
Fees and penalties: There are penalties for late payment of loans which can be found on the fine print.
The penalty fees are always exorbitant and borrowers are at a risk if they fail to pay when as due.
You may also have to pay a fee for making the payments by check.
Collateral sometimes required: To get a no credit check loan you may be required to put your property, car or valuables at risk.
If you default payment, you will lose your belongings!
Might not be licensed: The lender you may be dealing with might not be licensed, and can be fraudulent in dealings.
Most online lenders are not licensed. So, you have to be sure the company you deal with is certified before paying for their service.
They won't help your credit score: You would likely expect a no credit check loan to help your credit score, unfortunately it doesn't!
Most no credit check lenders do not report your payment information to the credit bureaus - which means that you won't get credit for making your payments on time!
Ways to apply for no credit check
There are various reasons you may have a bad credit history. Borrowing may be difficult as lenders tend to check a borrower's credit history.
A no credit check loan is the solution to get a quick loan. The following are ways to apply for a no credit check loan in Canada :
1. Look for lenders that accept non-traditional credit histories: There are lenders that accept alternative data to assess a borrower's bank account, transaction history in order to ascertain creditworthiness.
You'll need to contact a lender directly to get approved for a loan using your non-traditional credit history.
2. Obtain a secured loan by putting down collateral: You can also apply for a secured loan through the collateral that you'll use as a waiver for the credit score.
Secured loans may also offer better interest rates or terms so you should consider dropping a collateral for the loan.
However your collateral is at risk if you miss a payment or default.
3. Add a creditworthy cosigner to your loan application: Adding a creditworthy relative family member as cosigner will help you get a loan when you have no credit.
However, you should know that if you default payment, your cosigner's own credit will also be damaged.
4. Borrow from your 401(k): If you have no credit left, you can borrow a large sum of money from your retirement.
You won't be dealing with any dealer whatsoever as you are borrowing from yourself. But you'll have to stay with your employer for a period of five years to fully repay the loan.
However, it isn't advisable to take a 401(k) loan if you want to repay quickly.
5. Apply for a Payday Alternative Loan (PAL) from your credit union: If you happen to be a credit union member, you should check to see if it offers PALs.
PALs are small, short-term loans that are meant to offer an alternative to high-cost payday loans.
However you'll not be qualified for the loan if you haven't been a member for at least one month!
BOTTONLINE
A bad credit history doesn't mean you can't access lending products as you can apply for a credit check loan. I hope this article has enlightened you on how to apply for a no credit check loan.
Photo: The New York Public Library on Unsplash
Recommended Articles
A power of attorney is a legal document, signed by you, that grants another person the authority to make decisions on your behalf.
Read full story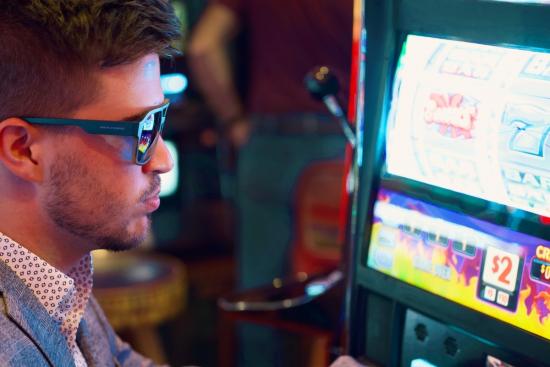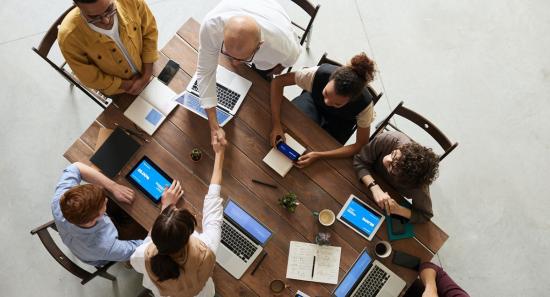 One of the things that you have always got to ask yourself as a business owner is whether or not your business is moving in the right direction.
Read full story
Comments (0)
*Please take note that upon submitting your comment the team at OLM will need to verify it before it shows up below.