Reviews
Hyundai continues to refine entry-level Accent
Hyundai continues to refine entry-level Accent
Photos by Neil Moore / Feature photo: Less curvy than its predecessor, the all-new 2018 Accent is now more refined, and with features you wouldn't expect in its segment.
---
Looking back 24 years and five generations, there's no doubt Hyundai's smallest ride has gained gravitas.
Which isn't a knock against the previous-gen Accent. I remember its launch in 2011, thinking how the sedan version resembled a mini Sonata. It had shed its former jellybean styling that kept it looking oh so entry-level, and now appeared more grown up.
The 2018 model – with pricing to be released in January – has dialed it up a notch.
As before, the Accent is available as both hatchback and sedan, with my tester being the latter in top-drawer GLS trim. The sedan comes in LE and GL models as well.
The new Accent wears Hyundai's larger and bolder cascading grille, flanked by wraparound headlights and available LED running lights. The shape is less swoopy than its predecessor, with straighter and less pronounced character lines spanning the side profile.
Higher trim models get 17-inch alloys – nicely filling the wheel openings – and LED signals on the side mirrors.
Accent is now longer and wider, and with a slightly stretched wheelbase, pushing wheels further to the corners for a more athletic stance. It also boosts passenger volume to 2,555 litres, with a generous 387-litre trunk, edging this subcompact into the "compact" classification.
Both sedan and hatch may have grown in size, but have held the line on heft, with only a 10 kg bump in curb weight for the four-door. Thanks can be given to an increase in high-strength steel (up from 41.5 percent to 54.5 percent), which along with more adhesives has also boosted torsional rigidity by nearly a third.
Powering all Accents, as before, is a 1.6-litre four cylinder with gasoline direct injection. It has undergone a few tweaks, dropping horsepower and torque just a little, but there's more torque at the low end – and fuel efficiency is up.
Despite the previous model having 137 hp and 123 lb/ft of torque, it felt a bit sluggish off the line. The new model (130 hp, 119 lb/ft), is more responsive when you plant the pedal. It's no asphalt ripper, but competitive with most in its segment.
This engine is paired with either a six-speed manual or six-speed automatic transmission. My tester got the autobox, which also included two drive modes: normal and sport. The latter remaps the transmission for later shifts, but there's no great leap in performance. Normal was my go-to for the week, and makes the most sense for daily driving.
I won't talk about premium finishes in my top-trim GLS tester, which had a fair bit of hard plastic along with some soft-touch where it counts. No surprise in an entry-level car. Unexpected was the heated steering wheel – a feature once limited to vehicles at three times the price – along with pushbutton start, automatic climate control, power sunroof, heated seats, and seven-inch infotainment screen with Apple CarPlay and Android Auto.
But touchscreens aren't the domain of loaded Accents, as all models will receive a five-inch display with rearview camera.
My seats were supportive and comfy, with enough bolstering (and a nice, grippy fabric) to hold you in the corners. Back seat room was fine for my five-foot-nine teenage son, but like any subcompact, Accent would not be ideal for a brood of budding Toronto Raptors.
I've mentioned before that among subcompacts (and compacts), I typically prefer hatchbacks over sedans. There's something about the smaller proportions that favour a stubby back end, and it appears many buyers agree, with the five-door accounting for 65 percent of Accent sales. And the larger cargo volume (616 litres in the hatch) doesn't hurt.
That percentage may not change much with the new model, but I will admit the sedan is now equally fetching. And with its many upgrades and fine tuning throughout, the entire Accent lineup is well positioned to maintain top spot among entry-level cars.
SNAPSHOT: 2018 Hyundai Accent
BODY STYLE: subcompact sedan
ENGINE: 1.6-litre DOHC 16-valve four cylinder with gasoline direct injection (130 hp, 119 lb/ft)
TRANSMISSION: 6-speed manual or 6-speed automatic
FUEL ECONOMY: not available at time of writing
CARGO: 387 litres
PRICING: to be announced in January 2018
WEBSITE: hyundaicanada.com
Recommended Articles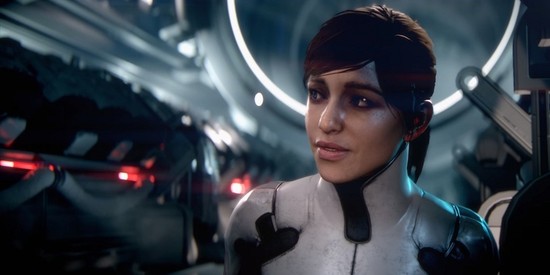 A look at the new protagonist from Mass Effect: Andromeda Every gamer's favourite time of the year...
Read full story
In his provocative new book, Dr. Kai-Fu lee – one of the world's most respected experts on AI – reveals that China has suddenly caught up to the United States at an astonishingly rapid pace.
Read full story
Who doesn't like "Top Five" lists? And who doesn't expect a few this time of year?
Read full story
Comments (0)
*Please take note that upon submitting your comment the team at OLM will need to verify it before it shows up below.