My Ottawa
I spent 24 hours in the ER but not due to illness
I spent 24 hours in the ER but not due to illness
On Friday, January 20th, I went to the ER by ambulance, but not because I was sick. I went to the ER because nobody was available to work from 4 to midnight on a Friday. Little did I know that eight hours would turn into 24 hours.
In this week's article, I'll discuss my experience and attempt to make sense of it. The last part might be tricky.
Please also remember that certain details won't be mentioned due to my comfort level, privacy etc.
Late Friday morning, I found out that my usual Friday night PSW wasn't available. I spent the rest of my Friday afternoon reaching out to my other back-ups and the two agencies that regularly provide staff for me.
No luck.
Just after 4 pm, the paramedics arrived. Nobody knew what to do or if the hospital knew I was coming. The paramedics made a few calls to find out. It took about 15-20 minutes for everything to get sorted out.
Shortly before 5 pm, I was loaded into the ambulance and went to Civic Hospital.
When we arrived, I immediately got a room in the ER. Both the paramedics and staff slid me onto a bed and attempted to ask me questions. I say attempted because they couldn't understand my voice.
To be perfectly honest, only one or two nurses took the time to make sure they understood what I was saying, as well as, one Respiratory Therapist.
After I was admitted, I was left alone, very alone. There was no TV, and I'm physically unable to use a cell phone or any smart device. For 24 hours, I had no way to communicate with the outside world, and communicating with the ER staff was non-existent.
I was terrified, and I also felt abandoned.
As I mentioned, communicating with ER staff was nearly impossible, especially when I needed help.
One of the nurses gave me a baby monitor to use. I'm physically unable to use a call button, so whenever I needed help, I had to yell.
Now, I'm wondering what would I do if I was non-verbal? With everything happening, I didn't think to ask.
Trying to get a nurse to help me was extremely difficult. I fully understand nursing shortages and the ongoing mess in the ER etc. Let's face the fact that our whole healthcare system is in shambles.
For me, not being able to get a nurse was unsafe. At any moment, my ventilator tubing could've disconnected, or I could've needed to be suctioned immediately.
I'm unable to cough and get rid of fluid in my lungs. Suctioning involves a catheter inserted into my trach tube until it reaches my lungs. The suction catheter is connected to a machine, which has a vacuum, and the fluid in my lungs gets suctioned out. Failure to do it correctly or in a timely manner can affect my breathing.
While in the ER, the RT was responsible for suctioning me. On some occasions, I waited at least an hour.
As I stated earlier, I understand they're busy dealing with other patients. I'm just simply saying that I didn't feel safe.
Some may be wondering why I ended up staying for 24 hours. Well, it was a combination of miscommunication, lack of transportation, and lack of staff again the next day.
On Saturday, around 4:30 pm, I was picked up at the ER by Priority Patient Transfer Service. I returned home shortly after 5 pm.
Since then, all of my energy has been focused on ensuring that one of my caregivers will show up for their shift. What little energy is left over is spent trying to get more staff as a backup.
For several reasons, this experience has significantly affected my mental health. I won't go into details now, but it's a topic that I'll revisit at a later time.
As far as this specific article, I know that most people's first reaction will be anger and probably anti-Doug Ford. I agree with you. However, I've learned those feelings and actions do very little.
We end up coming across as Grandpa Simpson yelling at clouds.
There should be conversations regarding healthcare and how people with disabilities are treated. Using my situation as an example, ER staff either didn't have time or the patience to communicate with me properly, and as a result, I didn't feel safe. For several reasons, it's disrespectful and puts PWD at risk.
We need to learn to better utilize the tools and resources that exist. Also, there needs to be better communication between healthcare providers, caregivers, individuals, and their families.
It's far too easy to get mad and write angry posts on social media.
People need to sit down, face to face, to discuss how to include people with disabilities and our needs.
After all, people with disabilities are people too.
Recommended Articles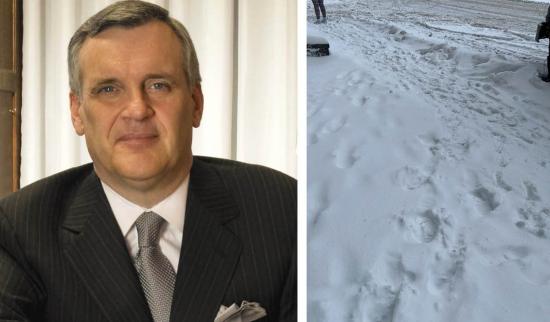 I can safely speak for the PWD community by saying thank you, Mr. Onley, for everything you did to give PWD a voice and bring awareness to wheelchair accessibility.
Read full story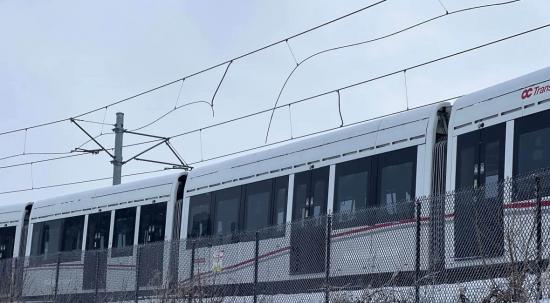 While, in theory, an unreliable LRT shouldn't directly impact Para Transpo service, it does.
Read full story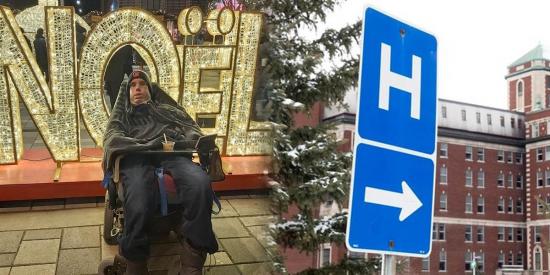 Advice for hospital staff that will put people with disabilities at ease
Read full story
Comments (0)
*Please take note that upon submitting your comment the team at OLM will need to verify it before it shows up below.