Arts & Events
I taught myself to play so I could be where people danced — Jim Cuddy's Countrywide Soul
I taught myself to play so I could be where people danced — Jim Cuddy's Countrywide Soul
My favourite line from all the songs I know is, 'I taught myself to play so I could be where people danced'. It's from the song Rena, dedicated to Jim Cuddy's wife, the actress Rena Polley, and is from Blue Rodeo's 2005 album Are You Ready. 'I look in through the window — And I thought I'd take my chance — I taught myself to play — So I could be where people danced. Nothing is purer or represents living in the moment more than dancing. Jim Cuddy keeps bringing those moments to audiences as he has done for over four decades with both Blue Rodeo and the Jim Cuddy Band.
In 1998, in between Blue Rodeo projects, Jim Cuddy released his first solo album All In Time. Since then he has released three more solo albums: The Light That Guides You Home (2006), Skyscraper Soul (2011), Constellation (2018). His current release, Countrywide Soul, came after an extensive tour for Constellation. For that tourband members guitarist Colin Cripps, bassist Bazil Donovan, drummer Joel Anderson, keyboardist Steve O'Connor and violinist Anne Lindsay were joined by Cuddy's, sons Devan and Sam (both accomplished performers and songwriters on their own) and cool-kat crooner and rocker Barney Bentall, as they entertained fans from coast to coast.
Countrywide Soul was recorded live on the top floor of Cuddy's barn at the family farm in Southern Ontario. The album shines a light on the individual members of the band, while capturing the magic of the band's live performances.
Ottawa Life Magazine caught up with Cuddy on the tour to talk about the album and his ongoing musical journey.
---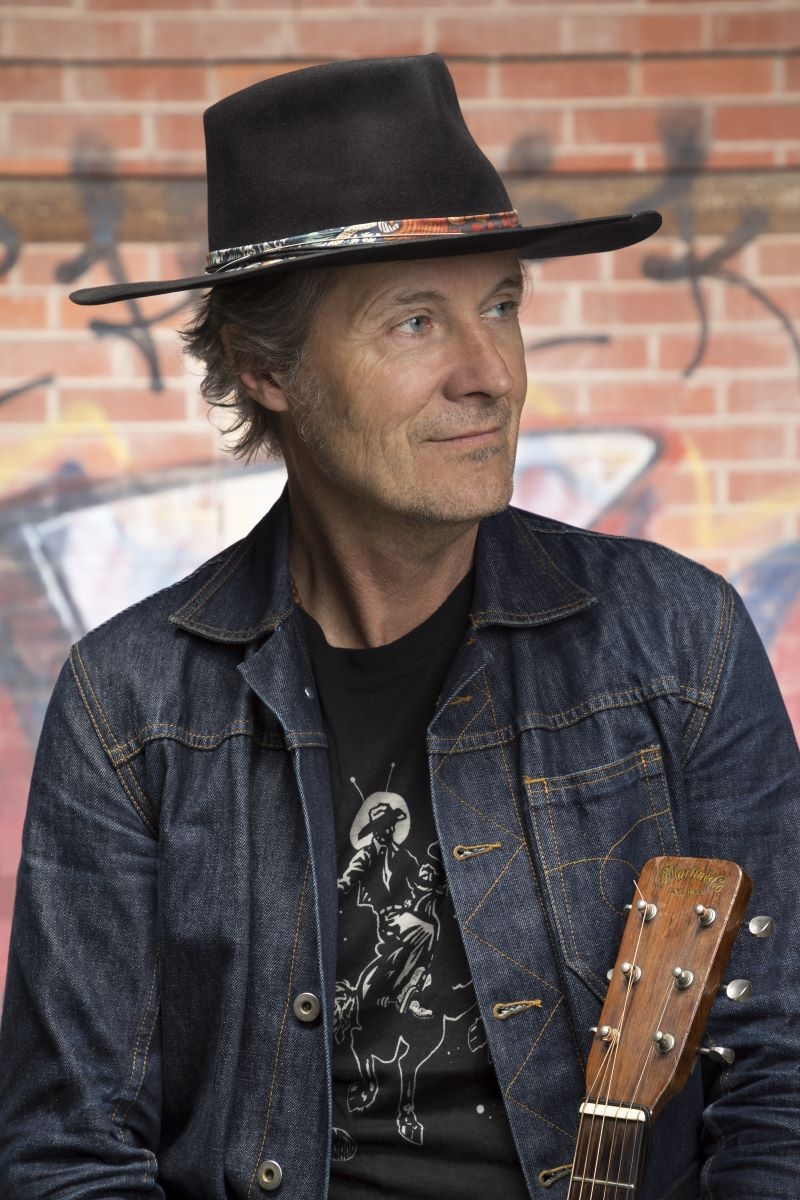 OLM: Countrywide Soul was produced in your recording studio/barn in Southern Ontario and features a reinterpretation of some of your earlier solo work, some Blue Rodeo tunes, and a couple of new songs.
Jim Cuddy: Yeah, there were Blue Rodeo songs and songs from my previous solo work that I felt were never finished — maybe unfinished is a better way to say it . . . and I wanted to finish them or just do them a little differently.
OLM: Is it true that you and the band did the whole album in four or five days?
Jim Cuddy: We did the album in four days but I had done a lot of the prep work beforehand. When the band got there we laid it down and the songs were done. That really says a lot about the musicians in the band and their professionalism. Everyone is so talented on their own and when that all comes together it's just magical — what we can all create together. It's really about the talent of the band and how they respond to each song.
OLM: The song All In Time on Countrywide Soul is a slower version of the original song which was the title track on your first album in 1998. It seems more relaxed and reflective this time?
Jim Cuddy: When we did the first solo album (All in Time) it was a more stressful time and a difficult period in getting together with my spouse because of the touring, commitments, that kind of thing, a younger family. The slowed down version of the song signifies many things; a calmer period, not as hectic, more stable. That kind of thing . . . just better.
OLM: The title track for Countrywide Soul is a new rendition of the song The Light That Guides You Home (from the 2006 album) and features violinist/fiddler Anne Lindsay's pepped up honky-tonk-giddy-yup strings to really bring it alive. She has also played with Blue Rodeo. Seems to be some good connectivity there?
Jim Cuddy: (laughs) Well, Ann Lindsay and I go back a bit. We were in grade 7 and 8 together in Toronto (laughs again). You know she is a concert violinist and was doing her own thing and then I met her again in 1998 and I asked her to play and we started collaborating. So, that is a lifelong friendship thing . . . and she is so talented and a wonderful person.
OLM: You've also redone the song Clearer View from Palace of Gold (Blue rodeo 2002)
Jim Cuddy: You know, I always felt that one was underwritten and I wanted to finish it. It needed something and hopefully we hit the mark. I made it more country sounding because that felt right. I added a verse about a friend I lost and it just fits with that song which is about living a full life, a good life, a life to the fullest. Yeah. It worked.
OLM: Colin Cripps has co-produced and played guitar on all of your solo albums and of course is a mainstay with Blue Rodeo.
Jim Cuddy: Yeah, Colin began touring and playing with us in 1998. He was in Crash Vegas and he had previously helped us with the songs for Leonard Pelletier album in 1996 (Editor's note: Blue Rodeo took a hiatus in 1996 so that its members could pursue solo projects. During this period Greg Keelor was executive producer of the benefit album Pine Ridge: An Open Letter to Allan Rock (1997), which urged Canada's justice minister to lobby for the release of imprisoned Native American activist Leonard Peltier; the album featured songs by Keelor, Cuddy, Wiseman, The Skydiggers and Jane Siberry, among others. Blue Rodeo also launched its low-key Stardust Picnic festival series with a show at historic Old Fort York in Toronto in 1996. ref:Canadian Encyclopedia)
OLM: You do cover songs of Rhinestone Cowboy, the 1975 country anthem made famous by Glen Campbell (written by Larry Weiss's).Why that song?
Jim Cuddy:Rhinestone Cowboy and Galvestone were the early days of 'country pop' and there is something magical about the purity of the arrangements of those songs. I saw George Canyon do a version of Rhinestone Cowboy and he did it so magnificently, the chord structure and all. It is a very challenging song. It sounds so easy but it's not. I was smitten by that song. Glen Campbell's version of the song is perfect, and I just wanted to do it that way.
OLM: Both you and Blue Rodeo have built this great reputation for touring in Canada in the winter. How did that all come to be?
Jim Cuddy: When we started touring in the winters not many bands were doing that, but for us (Blue Rodeo) it was great and made sense. I had a young family so ducked out in January and February when the kids were back in school and the holidays were over and people are back to a routine. At that time most bands were touring from the May to October period. So, it was easy to find venues across the country for the shows and people were always so appreciative of the shows in the winter and that we had come to play. For the longest time we just went to all the cities we could and we realized just how fascinating and great it is to see Canada in the winter. It was invigorating and we love it.
OLM: So, I've always wondered about your concerts and the audiences. I've been to many of your shows and they are packed and by the end of the show people are all up dancing and singing along. But it's funny because it's almost like the audience waits for someone in the band to let them know it's okay to dance or sing along . . . we are so polite here in Ottawa!
Jim Cuddy: (laughs) Yeah, that's a bit of a dilemma — you know, the front seats thing. So people come to see the show and get their seats but everyone in the hall is there and wants to enjoy and see the show too — so it's really about the timing and it seems to always work out here (laughs again). We love playing Ottawa.
OLM: You've worked with other producers, produced both Blue Rodeo and several solo albums, have toured and continue to tour extensively. Your sons Devan and Sam are both songwriters and singers and performers. How has the business of music changed?
Jim Cuddy: In the early days, when we were starting out you worked towards getting a record deal. You also needed a radio song, a hit song. That was always the big pressure on any album. It was a lot of pressure, especially if you had a record deal. Today that has been turned upside down, it's very very different. The Internet, all that social media, music goes out in multiple ways now. Our kids grew up in a performing household with their mom and I performing. Devan wanted to be in music and a songwriter. He went to York and he nurtured his own songwriting. For him, I think it's a solitary thing. And Sam did the same, he plays too, the whole thing. They both have records out this year and I admire that they have tried to do everything on their own. I mean, they can ask me for help but they have done it on their own and I know how much work it is — it takes a lot of work.
OLM: Pete Anderson (guitarist for Dwight Yoakam) produced Casino and you've worked with Daniel Lanois and many others. What were the takeaways from doing that and working with those people.
Jim Cuddy: Well, they were great experiences. Pete Anderson of course was with Dwight Yoakam and both have performed with Lucinda Williams. After working with other producers for our albums we decided we wanted to make and produce our own records, and more importantly I guess, we knew who we were and what we wanted to do and we wanted to do it ourselves.
OLM: You are known for giving the stage to other performers and nurturing and helping other bands get profile and stage time in Canada. You've had so many opening acts who have toured with you and who you have promoted over the years.
Jim Cuddy: Handsome Ned had this thing that we should help each other as musicians and that benefit everyone. So, yeah . . . that is what we do. And it remains true.
OLM: You've supported many causes over the years (In 2013,Cuddy was made an Officer of the Order of Canada along with Greg Keelor, "for their contributions to Canadian music and for their support of various charitable causes"). One was the Family Farm Tribute concerts that Dennis Mill staged over a three year period to raise money for farmers, and another was the Toronto Rolling Stones SARS concert Mills put together in 2003 to help Toronto get back on its feet after that crisis. Blue Rodeo played that gig with the Rolling Stones, ACDC, Kathleen Edwards, Justin Timberlake as so many others.
Jim Cuddy: Wow (laughs). Yeah, that was something. Blue Rodeo was touring out west and we were asked to play SARS. But coming home to Toronto to be there for that SARS event was important. So we flew home and did the concert and then went back west to complete our tour. And Dennis — he is quite the guy — it's funny you mention Kathleen Edwards because I first met her through Dennis Mills during a Family Farm event at the Danforth Music Hall in Toronto. Kathleen performed and we hit it off and became friends. (Cuddy would go on to record 'Married Again' with Ottawa's hometown girl Edwards.
---
Countrywide Soul was produced by Tim Vesely, Jim Cuddy and Colin and released on May 31 via Warner Music Canada. The Jim Cuddy Band plays the NAC on January 31, 2020 with special guest, The Devin Cuddy Band.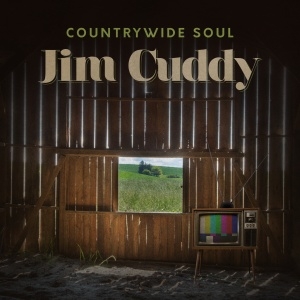 Countrywide Soul:
1. All In Time (from Jim Cuddy's All In Time)
2. Countrywide Soul (from Jim Cuddy's The Light That Guides You Home)
3. Clearer View (from Blue Rodeo's Palace Of Gold)
4. Everybody Cries (from Jim Cuddy's All In Time)
5. Dragging On (from Blue Rodeo's Tremolo)
6. The Light That Guides You Home (from Jim Cuddy's The Light That Guides You Home)
7. Glorious Day (new song)
8. Maybe Sometime (from Jim Cuddy's The Light That Guides You Home)
9. Back Here Again (new song)
10. Almost Persuaded (inspired by the original George Jones recording)
11. Rhinestone Cowboy (inspired by the original Glen Campbell recording)
12. Wash Me Down (from Jim Cuddy's Skyscraper Soul)
Photos: Heather Pollock
Recommended Articles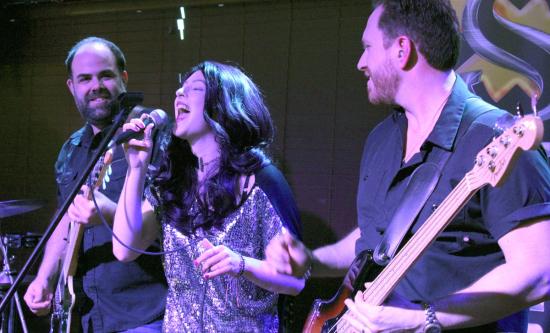 After over 20-years writing about life in Ottawa, we think we have a pretty good idea of the best of what this city has to offer. In this weekly series, we'll share our picks with you — our top hotels, live music venues, local brews, bands and more. Check, share and discuss #OLMBest every week!
Read full story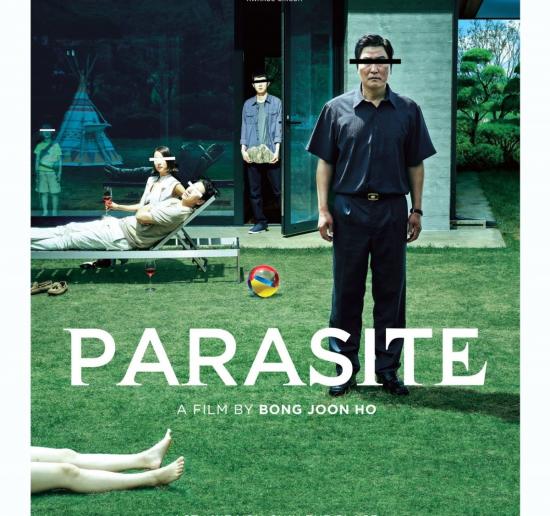 The Korean film, by director Bong Joon-Ho, has banked more than any other foreign film and now it has three Golden Globe nominations: Best director, Best screenplay, Best motion picture-foreign language.
Read full story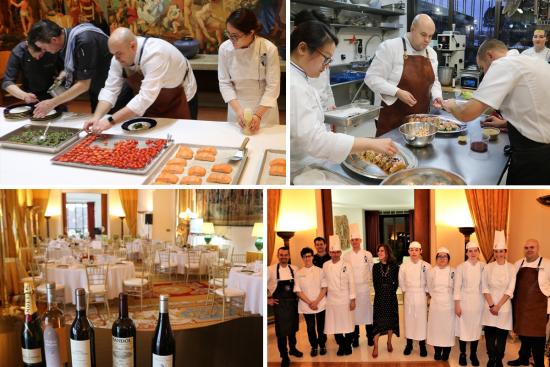 Every year a celebration of French food takes place in over 150 countries, across five continents. Reborn in 2015 as Goût de France, the event is open to all restaurants and bistros around the world.
Read full story
Comments (0)
*Please take note that upon submitting your comment the team at OLM will need to verify it before it shows up below.