Food & Wine
If I only had $100, I would buy….wines from Argentina!
If I only had $100, I would buy….wines from Argentina!
This time last year, my husband and I spent a month in Buenos Aires, so when I saw that this release focused on Argentina, I was VERY excited to see what new wines would come into LCBO's Vintages. Here are 3 wines from Mendoza (Argentina's largest wine region) since it is the leader in quantity and quality of Malbec wines.
Three interesting facts Argentina & their wine:
Fact #1 – 80% of the country's wine production is centered in this desert region located sandwiched between the Andes Mountain range (that borders Chile) and about 650 miles west of Buenos Aires. The region rarely sees challenges of insects, fungi or mould due to the high altitude and low humidity. And honestly, the daily temperatures ranged between 26C to 30C…that is certainly sounding pretty good right now as we suffer through a cold snap.
Fact #2 – In 2010, the Argentina government declared wine as Argentina's national liquor. Tuck that one away for trivia night!
Fact #3 – Canada is the 3rd largest market for Argentina wines…behind England & the US.
As they say in Argentina 'Salud',
If I only had $100, I would buy…
LCBO Vintages Release for Saturday January 21, 2017
Joseph Cattin Brut Rosé Crémant D'Alsace
Méthode Traditionnelle, AC, France
$19.95 (Vintages #264572)
Before I get into the Argentina feature, I must shine the spotlight on this sparkling wine. Often found gracing the Vintages shelves, this beautiful pale cranberry coloured bubbly is always an elegant crowd-pleaser. For those of you who like sparkling wine and Rosé, it is a first class choice.
Made entirely from the Pinot Noir grapes, it's characterised by cherry and currant flavours. It's dry, creamy and refreshing. A perfect aperitif, celebration wine or even served with dessert – a strawberry cheesecake or fruit torte it could be magical. I'm definitely going to give it a try! Now if I could only find juicy strawberries in January…
Colome Torrontes 2015
Calchaqui Valley, Salta, Argentina
$15.95 (Vintages # 357913) 13.5% alcohol
Whenever I serve Torrontes wine to guests, people always ask what wine I am serving, where it comes from, where they can buy it. It is a great find! Often there are one or two Torrontes wines available in the Vintages section of the LCBO. While not common, Torrontes has become the signature white wine of Argentina.
Dry as Sauvignon Blanc and Pinot Grigio, there's a little lanolin or honeyed taste that coats the palate while many soft citrus flavours explode. Mandarin oranges, lemons, apricots with lingering finishes of savory and grass.
It's a great tapas wine: sardines, almonds, olives, chips or just on its own.
Fabre Montmayou Reserva Cabernet Sauvignon 2014
Mendoza, Argentina
$18.95 (Vintages # 261891) 14.5% alcohol
Although Christmas is long gone, that heavenly aroma of traditional fruit cake and Christmas pudding loaded with dark ripe dried fruit and nuts reminded me of how great wine aromas like this one can trigger memories & fill your senses.
Medium bodied and dry, dark red/blackberry flavours dance on the palate and your senses are filled with some divine vanilla in the aftertaste. It's a great on its own or with the usual grilled fare.
Absolutely. Delicious.
Zuccardi Q Malbec 2013
Uco Valley, Province of Mendoza, Argentina
$19.95 (Vintages #723478) 14% alcohol
This is a classic expression of Malbec. Deep and dark in colour, violet aromas tantalize and blueberry blackberries and savoury play on the palate. Tannins are soft and smooth with a little mocha and tar on the finish.
Last month, Savvy Sommelier Debbie Trenholm spent a day at the new Zuccardi Winery and was WOWed by the setting, the vineyards, the hospitality & of course…the wines. "What impressed me is that the winery is using concrete tanks rather than the typical stainless tanks commonly used. And there are only a few oak barrels in the cellar….the winemaking team at Zuccardi focuses on creating wines to bring out the natural flavours without the help of oak. That is incredible and the result is pure and outstanding."
Uncork this red wine to enjoy with a herb encrusted pork tenderloin or Sunday roast beef. Guaranteed that there will be smiles around the table.
Susana Balbo Signature Cabernet Sauvignon 2014
Uco Valley, Province of Mendoza, Argentina
$19.95 (Vintages #260919) 14% alcohol
With over 20 years as a consultant winemaker for national and international wine companies, when Susana decided to build a winery, she did in style and with much panache. In 1981, she was the first woman in Argentina to receive a degree in enology, and in 2012, she was recognized as one of the most influential women winemakers by The Drink Business Magazine.
This Cabernet Sauvignon is one charmer from start to finish. Full-bodied, ripe currants, herbal notes, tobacco, savoury – loads of complexity and backbone. This red wine overflows with character and strength. Roasts or grill meats & vegetables would be fabulous.
Grand Total – $ 94.75
Recommended Articles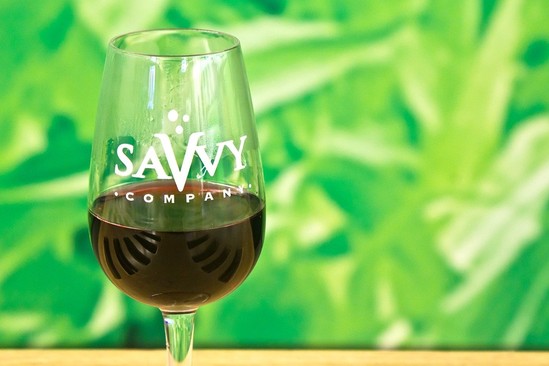 All photos by Andre Gagne. Ever wondered how to pick the perfect brie, or when it's best eaten? D...
Read full story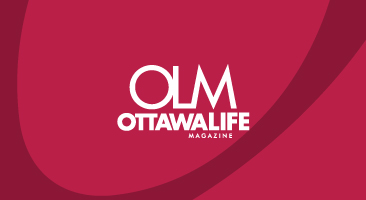 I was pretty excited to see the feature at the LCBO Vintages be shining the spotlight on Ontario wi...
Read full story
Comments (0)
*Please take note that upon submitting your comment the team at OLM will need to verify it before it shows up below.