Top Stories
Incorporating Indigenous stories into mainstream media
Incorporating Indigenous stories into mainstream media
Tanya Talaga, Ojibwe author and journalist, participated in the Her-Spectives Speaker Series' first interview on Wednesday March 3, 2020. Talaga, a visionary for reconciliation in Canada and a highly sought after keynote speaker, specialises in telling Indigenous stories from across Canada.
To showcase the strong, courageous, and diverse voices of women in Canadian media, Invest Ottawa and Syntax Strategic are co-presenting Her-Spective: a weeklong interview series with five leading female journalists. Hosted by Catherine Clark, these engaging conversations give insight into the reality of covering the generation-defining events of 2020 and beyond.
Talaga has wanted to be a storyteller since a young age. Born to an Anishinaabe mother and Polish father, it took her family time to understand and ultimately support her journey. As a pharmaceutical salesman, her father wanted her to follow in his footsteps. But Talaga says that she "fell into journalism by happenstance" when she attended the University of Toronto and joined the student newspaper. From there she received a placement at the Toronto Star where she was the only staffer without a background in journalism.
"When you tell people you are Polish and Ojibwe, people look at you like you have six heads," explains Talaga regarding her cultural background. Talaga and her brother were the only two students of their ethnicity. She emphasises the importance of telling your story and sharing your culture to foster a better sense of community.
In her 25 years of journalism, Talaga has seen the industry slowly readjust their coverage of Indigenous issues. At the start of her career, most stories that featured Indigenous people emphasised crime stereotypes. The coverage tended to favour negativity and trauma, while blatantly ignoring positive stories of Indigenous cultures.
"Canada has a quiet racism. It is a racism of indifference. And that attitude of indifference has been allowed to fester and grow for one hundred and fifty somewhat years. There's a violence to that and we see that violence in the deaths of our people. We see it in the incarceration of our people. We see it in the lack of clean drinking water, the lack of housing, all of these things are the violence of indifference," says Talaga.
Following the 2015 Truth and Reconciliation Commission, there has been a change in society's understanding.
"Canadians are beginning to open their ears about the stories and the truth around them," says Talaga.
While changes are happening, it won't happen in one year or five. This sort of change is generational--evident through the years of healing intergenerational trauma requires.
"I always felt I had to prove myself to keep and to earn my place," says Talaga. Entering a predominantly masculine workforce, especially as a woman of colour, can be daunting. Talaga's recommendation to young women of colour is to "always believe in yourself and that voice that tells you to keep going. Believe in yourself and dig deep."
Talaga says that as the journalism and media industries change their coverage of Indigenous communities, it is important to use your voice to highlight the stories of others. Indigenous voices need to be heard in a variety of fields across the country and it is imperative to ask questions.
How can we move forwards as a country? Talaga says education is key to reshaping how future generations view Indigenous issues. "Children are not born in this world seeing race and colour and difference," Talaga says. If we start educating our children on the genocide of Indigenous people at the hands of the Canadian government, we will be able to learn from our mistakes and begin to mend our relationship with Canada's Indigenous peoples.
"Think of how strong Canada could really be if all of our children got the same start in life. Look at how beautiful and wonderful our storytellers are and how much creativity First Nations people have brought to this country. There's so much that we can give and our country of Canada would be stronger to learn from this and to embrace it for all of our children's sake."
---
If you missed today's interview there is still time to register for the Thursday March 4 feature with Adrienne Arsenault, co-host of the CBC's The National. The interview is free and will run from noon til 1 pm — registered here.
Recommended Articles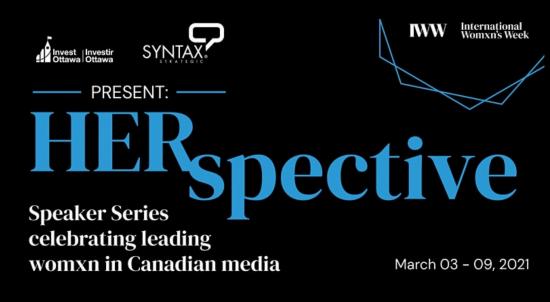 Register and listen in to hear from five of Canada's leading female journalists about what it's like to be in Canada's media in 2021.
Read full story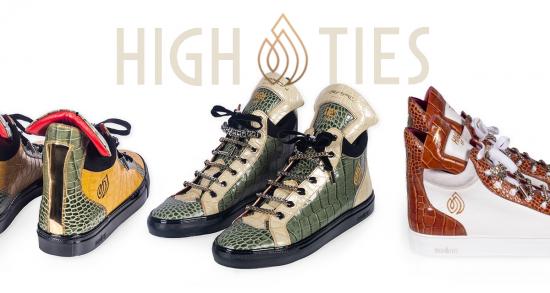 What do high fashion sneakers and recreational cannabis have in common?
Read full story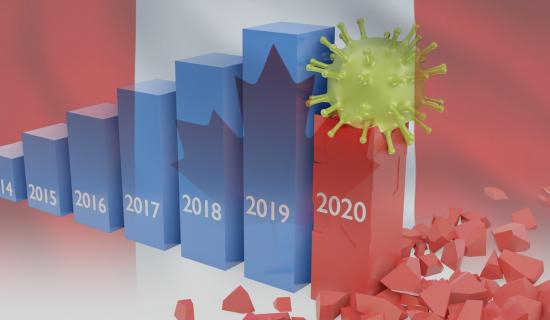 It is absolutely essential that Finance Minister Chrystia Freeland articulate a fiscal roadmap in the coming Spring Budget that projects prudence, and credibility, and inspires confidence in Canadians
Read full story
Comments (0)
*Please take note that upon submitting your comment the team at OLM will need to verify it before it shows up below.