Good Reads
Inspiration for Unconventional Marketing Techniques
Inspiration for Unconventional Marketing Techniques
Marketing is all about making an impression that sticks with the target to ensure that your brand will remain in their mind, even long after the initial contact was made. One of the most effective ways of ensuring that you make a long-lasting impression is to use unconventional marketing techniques. Not only will your marketing have more of an impact, but you will also stand out among your sea of competitors. This guide is here to act as a source of inspiration by showing a range of businesses that continue to successfully employ unconventional marketing techniques.
High-End Brands and Guerrilla Marketing
The high-end fashion brand Supreme has used the practice of guerrilla marketing to huge success. Supreme has been able to differentiate its brand among its sea of competitors through several guerrilla techniques. The techniques they use, rather than simply their content, has made Supreme hugely successful. By using guerrilla marketing techniques such as plastering trendy neighborhoods with posters, Supreme has been able to define itself as a brand that doesn't follow conventional rules. These unconventional practices can also be seen with the brand's use of selective 'drops', where only a limited number of products are put on sale. These techniques have enabled Supreme to define itself as an original, hard-to-get fashion brand that plays by its own rules. Their strategy is a direct rebellion against the other popular marketing forms used today. You will not see an advert for Supreme on television or online, but instead, you will see their logo and carefully curated images on the streets. It is these successful guerrilla marketing techniques that have enabled Supreme to become one of the most sought-after fashion brands today.
Online Casinos
In many places around the world, there are strict restrictions surrounding the advertising of online casinos. This has forced those marketing for an online casino to think outside the box and use more creative marketing techniques. Since online casinos are not able to directly advertise their products with consumers, they have had to embrace less traditional forms of marketing. Specifically, the top marketing techniques that are being embraced by online casinos are digital marketing practices.
Online casino marketers have realized just how powerful online marketing can be. Techniques that are particularly popular include affiliate marketing, search engine optimization, and social media marketing. To supplement these efforts, many online casinos regularly upload new games to ensure that their content always stays fresh and relevant. Online casinos have always been ahead of the times – in fact, they were one of the first industries to focus exclusively on online marketing practice.
Fashion Businesses and Brand-Sponsorship
The fashion industry as a whole is at the forefront of unconventional marketing techniques. One of the most effective marketing practices being used in the fashion industry at the moment is sponsorship. Sponsorship is, in itself, nothing new, but the techniques being employed in the fashion industry differ from traditional influencer sponsorship. For example, Converse has created Rubber Tracks, a music studio in Brooklyn. This music studio offers free recording times for indie bands that otherwise wouldn't be able to afford studio time. This form of marketing is hugely effective. It enables Converse to appeal to their target market while showcasing their brand as relevant, socially conscious, and forward-thinking.
Photo: Campaign Creators on Unsplash
Recommended Articles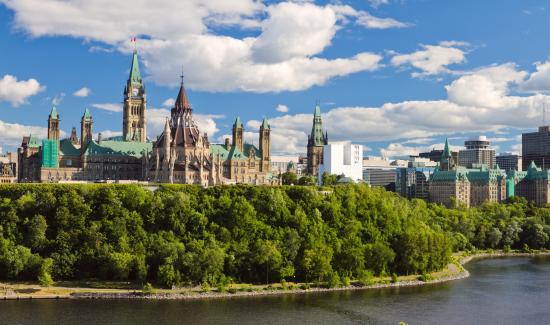 If you're heading to Canada's city capital for the first time, don't listen to what they say.
Read full story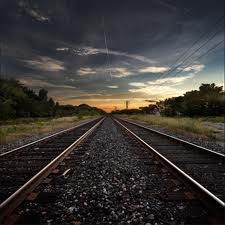 Canada's rail sector has bounced back from the 2009 global economic downturn and is posting solid vo...
Read full story
Q How can technology help me manage my health and wellness? Most Canadians want access to digital he...
Read full story
Comments (0)
*Please take note that upon submitting your comment the team at OLM will need to verify it before it shows up below.