Arts & Events
Interview with the Senior Director of TIFF — Diana Sanchez
Interview with the Senior Director of TIFF — Diana Sanchez
Every year I have the pleasure of kicking off our coverage of the Toronto International Film Festival by interviewing someone from TIFF's programming team. Previously, I have spoken to the former CEO, Piers Handling, the current Co-Head and Executive Director, Cameron Bailey and this year I had the opportunity to speak with Diana Sanchez, the Senior Director.
We spoke about some of the films Sanchez has brought to the festival, how TIFF has had to make some adjustments due to our current world, and about the 2020 program.
Sanchez exuded kindness and displayed a great level of enthusiasm towards the festival. Here is that conversation.
---
Ottawa Life Magazine: How did you get started with TIFF?
Diana Sanchez: I started a long time ago, actually. I started in the guest office in 1998. I was hired in 2002 as a programmer. That was my first year as a programmer. Previously, I had been an associate programmer. I was hired as the Latin American, Spanish, Portuguese and Caribbean programmer. I had a very cool territory to cover. In the time I have been working as a programmer for TIFF I also started a film festival in Panama that has really helped launch Central American and Caribbean cinema and brought it to the world and to the international film circuit. I was also working for the Miami Film Festival. I also worked at The Rotterdam Film Festival for 10 years — I'm a film festival professional. Almost 14 months ago I was hired to this newly created position of Senior Director of Film and I oversee festival programming and the cinematheque.
OLM: Earlier this year I was at the Sundance Film Festival and I bumped into some of your programming colleagues. Do you go to the other major film festivals yourself?
Diana Sanchez: I do. I didn't go to Sundance this year, but I did go to Berlin and would usually go to Cannes. I do make the rounds.
OLM: Can you walk me through the process of selecting a film because I know hundreds, if not thousands of films are sent to you? The ways you all can carve out such phenomenal movies, year after year after year fascinates me. So, for yourself, how do you go about selecting a film that gets the 'Diana Sanchez stamp of approval' for TIFF?
Diana Sanchez: There are many programmers and we communicate a lot through the summer, discussing what we are seeing. The work starts much before you are watching the films. We are always communicating with distributors, producers, sales agents, film agencies. We have people going to short film festivals. A lot of emerging filmmakers come out of the short's (short films) world. They will cut their teeth at a short film festival. It's not just people sending us films, we are going out looking for them. I participate in post-production juries every year to find films that are not even completed. It's a process and, yes when submissions open, we see all of those films. That is part of it, but we are also asking those people to submit. We are going out and saying: 'Hey, heard about your film, would love to see it. Can you submit? Here is the website.'
It's a process of a lot of communication and a lot of outreach. Then we do have pre-screeners that do the pre-selection, so they'll go through the many submissions that we get. I'll get a lot of films from people I know and have worked with in the past and so will the programmers. We work with pre-screeners, but we also see a lot of the films right away at festivals — as I said — through the post production platforms. Everyone is watching movies. We have a lot of people watching movies.
You look for something that isn't just a good story but how they use the visual language to elevate the narrative. Sometimes you're not sure and you need someone else to see it. There are a couple of us watching it and weighing in.
OLM: Was there ever a point where TIFF considered cancelling this year?
Diana Sanchez: We considered everything. We were in constant communication with other festivals. The situation in Ontario comparable to other places in the world is rather good. Our capacity in cinema is fifty. It's very socially distanced. It's very much an online festival this year with a few socially-distanced cinemas so people can enjoy film on a big screen. But most people will be seeing them online.
OLM: To me this really opens TIFF to a larger audience. For example, people who live in Vancouver who may not have wanted to travel to Toronto now don't have to as they can enjoy the festival from the comfort of their home.
Diana Sanchez: Exactly!
OLM: One of things that TIFF has done so well for years is have the Academy Award Best Picture winner in your selection. What films are you excited for people to see this year?
Diana Sanchez: It's a very exciting program. One of the shorts is about Anishinaabe water activist Autumn Peltier, it's called 'The Water Walker' and her work is so incredible. I love that we are having a short that shows the incredible work 15 year old's are doing around water and making the world a better place. I think that's something exciting when you see that community building at such a young age. I find it very inspiring and that's what we want to do, inspire people to change the world. We are always talking about transforming the world through film
There's a 20-year-old filmmaker, Suzanne Lindon, that directs and acts in her first feature called 'Spring Blossom'. It is such a beautiful portrayal of a young woman's desire awakening. The way she shows it is so cinematic and she is so talented.
The new Miwa Nishikawa film is so great. It's about an ex-Yakuza vet who adjusts to normal life after 13 years in prison. It is called 'Under the Open Sky' and you will be able to see it under the open sky at TIFF. That's one of the things I'm really excited about. Some of these films are just perfect to see in a drive-in setting.
We have so many great documentaries. I am really excited about 'Fireball', the Werner Herzog film. It's about meteorites. Totally geek out film. Very resonant. It's about the magic of the universe and tells the story of meteorites and how they are used in some cultures, traditions around the world and this idea that we are stardust essentially, which is beautiful.
Then there's this amazing film from India called 'The Disciple' by Chaitanya Tamhane. It's about a young man studying to be a classical musician and who starts to question if he's as talented as he would like to be.
They are all so good!
OLM: I love this time of year because I start planning what I'm going to watch and then I think 'How many movies can I possibly see in 10 days? I am home for this so is six movies a day doable?
Diana Sanchez: It's awesome. This is the first year I've been able to see the whole selection. There are lots of good stuff. I can go on and on, and on.
OLM: I love the passion that you speak with.
Diana Sanchez: It's a real privilege to bring these films to audiences and I can't wait until they connect with audiences.
OLM: I appreciate how TIFF pivoted this year. Usually you show movies year-round at the TIFF Bell Lightbox but due to the current situation you've been making use of a digital cinema where people can see films remotely. The Digital Library will be on full display during the 2020 campaign. Can you tell people about that who aren't familiar with it?
Diana Sanchez: We have two platforms. We have the Bell TIFF Digital Cinema and we have the Pro Platform. One of them is specific for industry, press and buyers. The other is a public platform. It's powered by Shift72 (a very popular and successful online video platform). You'll have 24 hours to start your film and 12 hours to see it. That way you can time your viewing experience. There is a lot of anti-piracy measures in place. You'll see visual watermarking, there will be forensic water marking. It's a great way to experience film. When cinemas can allow 50 people that isn't going to cut it. This is a way to get as many people as possible to be able to view the films.
When you log in, after you've bought your ticket, you will have an opportunity to see an introduction that the director has recorded specifically for the digital platform and a moderated conversation about the film with the programmer that you'll have access to after. The 'Penguin Bloom' one was amazing because we had 10 people on the call, and they hadn't seen each other since they shot the film a year before. They just stayed on the call and I got off and they hung out. It's bringing people together.
I am also really excited about the 'In Conversations With_____' (Part of the TIFF program where there are interviews with different filmmakers and actors).
Barry Jenkins (Moonlight) is going to talk to Claire Denis (High Life). We've been trying to organize this for years and we haven't been able to get them in person. But now we can get them online. Barry will be in Los Angeles and Claire will be in Paris.
OLM: Ok, it's the moment you've been waiting for. Let's start some rapid-fire questions. What is your favourite movie of all time?
Diana Sanchez: See I always go to 'La Cienega' by Lucrecia Martel. There are other movies I like a lot but there is something appreciate about that film so much. I love 'The Rules of the Game' by Renoir and I love 'We Won't Grow Old Together' by Maurice Pialat. I think Pialat is such a brilliant filmmaker. I love a lot of movies. These questions are hard. It depends on how you wake up in the morning.
OLM: What film that you programmed at TIFF are you most proud of? I realize this might be choosing your favourite child.
Diana Sanchez: It's almost like that. I loved that I brought Juan Jose Campanella's 'The Secret in Their Eyes' to TIFF. I brought the international premiere of the film and that's where the Oscar race started, and it won the Oscar that year. The same year I also programmed Pedro Gonzalez-Rubio's 'Alamar'. I do love that I programmed Anahi Berneri's 'Encarnacion'. He is a very talented filmmaker from Argentina and I am very proud that I programmed 'Encarnacion'.
OLM: Now you yourself are a big deal and I know there are times where you are out people are saying, 'Hey, is that Diana Sanchez?' When is the last time you blushed?
Diana Sanchez: At the Critics Awards in Toronto, Margaret Atwood was there. She is so cool. I know she's not a film celebrity but she's a big deal.
OLM: She's a huge deal. We live in a world where we are seeing a lot of remakes and reboots, etc. What is a film that you feel should never be remade?
Diana Sanchez: There's a lot. All the ones I mentioned.
OLM: My favourite movie is 'Heat' with Pacino and DeNiro and I feel the same way.
Diana Sanchez: I love that movie too.
OLM: Ok fill in the blank. If you weren't a TIFF programmer, you would be ________________.
Diana Sanchez: A university professor or a scientist. I love young people — you can learn just as much from people who are younger than you as much as from people who are older than you.
Thank so much for your time.
Diana Sanchez: Thank you.
Recommended Articles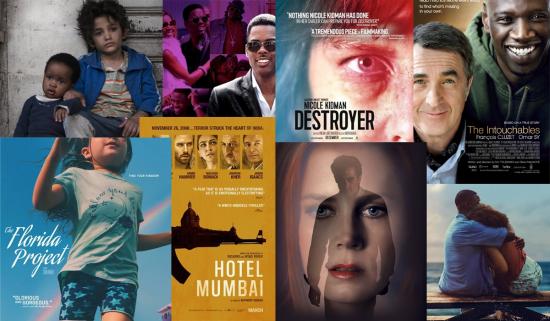 Keith Whittier brings you his list of 21 movies from TIFF that you may not have seen — but you should!
Read full story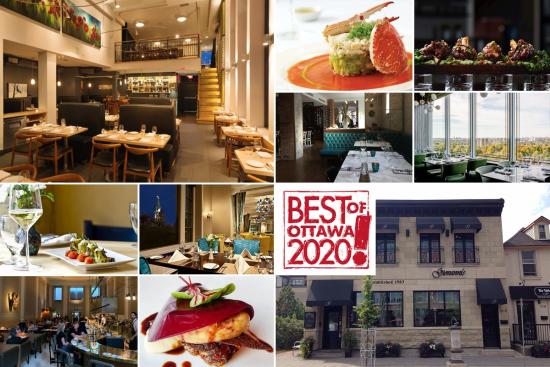 ?After over 20-years writing about life in Ottawa, we think we have a pretty good idea of the best of what this city has to offer. Check, share and discuss #OLMBest every week!
Read full story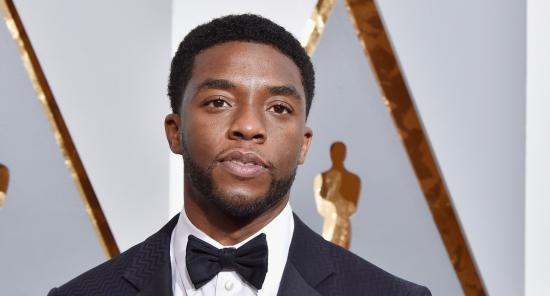 Movie reviewer Keith Whittier shares his thought on the sad passing of the superstar actor
Read full story
Comments (0)
*Please take note that upon submitting your comment the team at OLM will need to verify it before it shows up below.