Fashion & Beauty
Introducing ByWard's fabulous owner-in-the-store fashion boutiques.
Introducing ByWard's fabulous owner-in-the-store fashion boutiques.
ABOVE: Anica lordache, award-winning stylist and owner of ModMop. ALL PHOTOS: Richard Tardif Photographie
---
Over the past two years, ByWard Market merchants and their uptown neighbours have had to stomach more baloney than a kid's summer camp. Sure, every mall and high street in town got clobbered by Covid, but ByWard bars, restaurants, and the district's one-of-a-kind boutiques were effectively imprisoned, first by a violent crime spree fuelled by…well, flip back a couple of issues for a subtle reminder. Then, just as hope began to unlock our little corner of the world, a pig-roasting, inflatable castle-bouncing battalion with half a brain among them sabotaged the long-awaited recovery using Grade 10-level bluster with the help of Sloly Valet Parking Services. Praise the Lord, three weeks of freedom fighting and business was down 70 percent. And just when the bums finally got the boot, and doors were unlocked yet again, along roared beer bellies on hogs and a threat more inflated than gas prices.
The ByWard Market has been the heart of the old town since the canal was built. Farmers, francophones, and the Irish were the merchants, alongside a few Jewish and Lebanese families who provided oriental colour. It was always a bit rough-and-tumble, that was until a café called Daphne and Victor's opened on William Street in the late 1970s. Pecan burgers with mornay sauce replaced a pawn shop, and so began the transformation. Since then, the Market has evolved into the authentic gem that it is, with a Montreal-style openness that rebukes Ontario's stubborn Anglo-Saxon mores by plunking a strip club next to a pot shop next to fine dining, all accompanied by the peel of basilica bells and some drunk in a midnight choir.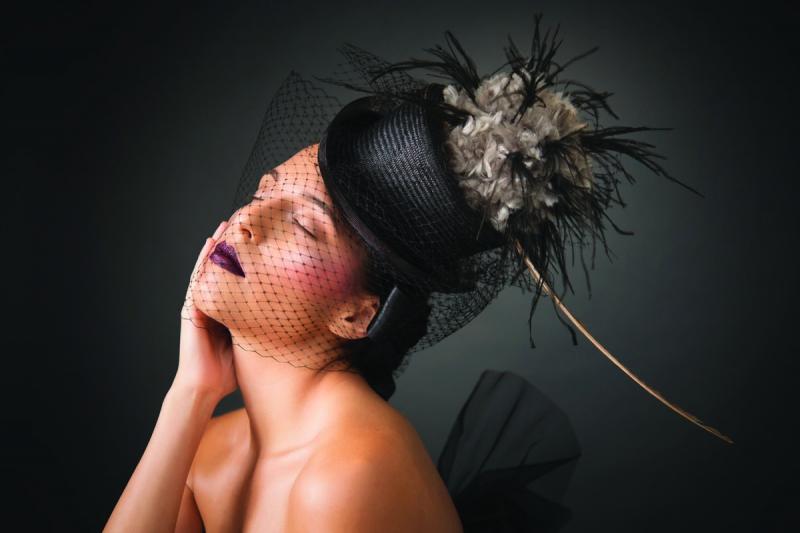 ABOVE: Chapeaux de Madelaine, 146 Dalhousie Street.
ByWard is the soul of the city and a truly wonderful, resilient place with a great future. So, instead of shopping till you drop at some generic mall, get off your duff and Amazon, and come enjoy OLM's walking tour of exquisite owner-in-the-store boutiques featuring original designs, specialties, and excellent eats and coffee.
Head up to the north end of Dalhousie Street and start your walk at the corner of Cathcart, where you'll find a boutique reminiscent of Montreal's Plateau district. Tucked into a vintage brick building with an angled corner entrance are two of Ottawa's top independent fashion designers. Madeleine France Cormier is a modiste/milliner of women's and men's hats who has captured the attention of international critics at L'Oréal Fashion Week, MAC Cosmetics, and Vera Wang. Chapeaux de Madeleine features styles for many functions, from weddings and gala dinners to garden parties and cruise-ship holidays. Each is handmade to the highest quality standards.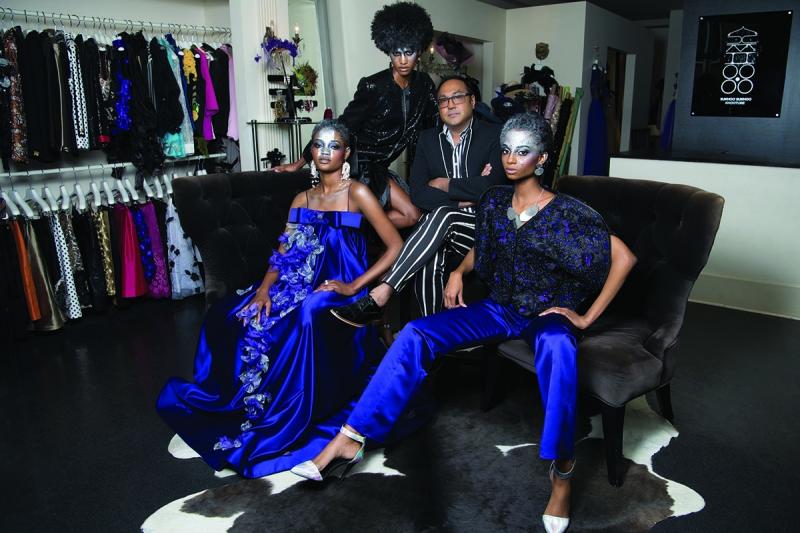 ABOVE: Couturier Frank Sukhoo of Sukhoo Sukhoo Khooture, 146 Dalhousie Street.
Madeleine's boutique mate is Frank Sukhoo, a couturier and owner of Sukhoo Sukhoo Khooture. His dazzling designs are favourites of the Capital gala set and diplomatic community. Sukhoo lists the ever-stylish, former NACO cellist Amanda Forsyth among his clientele, along with former Governors General Michaëlle Jean and David Johnston and his wife, Sharon.
Turn right on Dalhousie and head south past lots of cool shops until you come to 238 and Optique Prestige, an eyewear fashion boutique where owner Pierre Ibrahim will help you select from an exclusive line of vintage frames, exotic lenses, and high-end designers, including Fred Paris.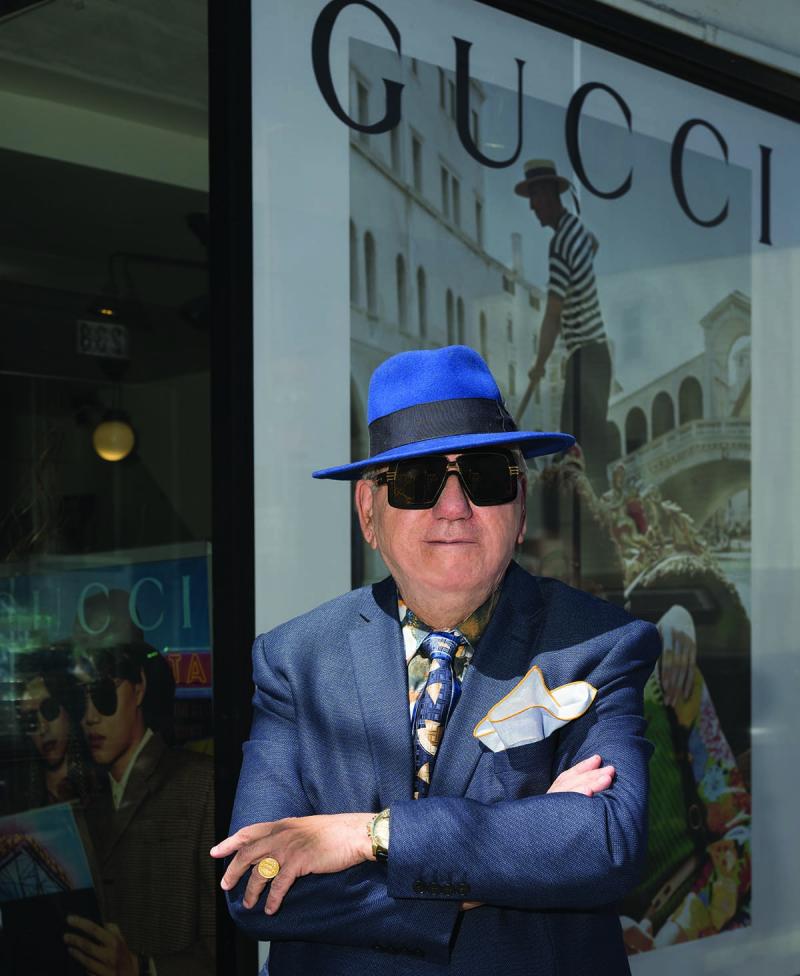 ABOVE: Our Aristocrat of Scent, Sid Cratzbargmodelling for Optique Prestige, 238 Dalhousie Street.
You're steps from St. Patrick Street, where you'll turn left and find couturier Michel Antoine at number 260. Michel's customized designs have been seen at events all around town for almost 30 years, everything from evening gowns and gala wear to suits and uniforms, all made from top-quality fabrics.
Once you're back on Dalhousie, head south again and stop at the coolest new coffee roaster and stand-up espresso bar. Opulence Coffee, located at number 261, is owned by local guy/globetrotter/executive chef JP Gorley who's returned to his old 'hood to up the coffee experience. Grab a delicious cup at Opulence Coffee before turning right on Murray and stopping at Le Boulanger Français — The French Baker at number 119. It's an authentic boulangerie de quartier where bread, pastries, desserts, and other delicacies appear on the shelf each morning. There are also plenty of imported treats from France. And, discerning diners may remember Benny's Bistro, which is now looking forward to welcoming patrons after two years of lockdowns and renovations.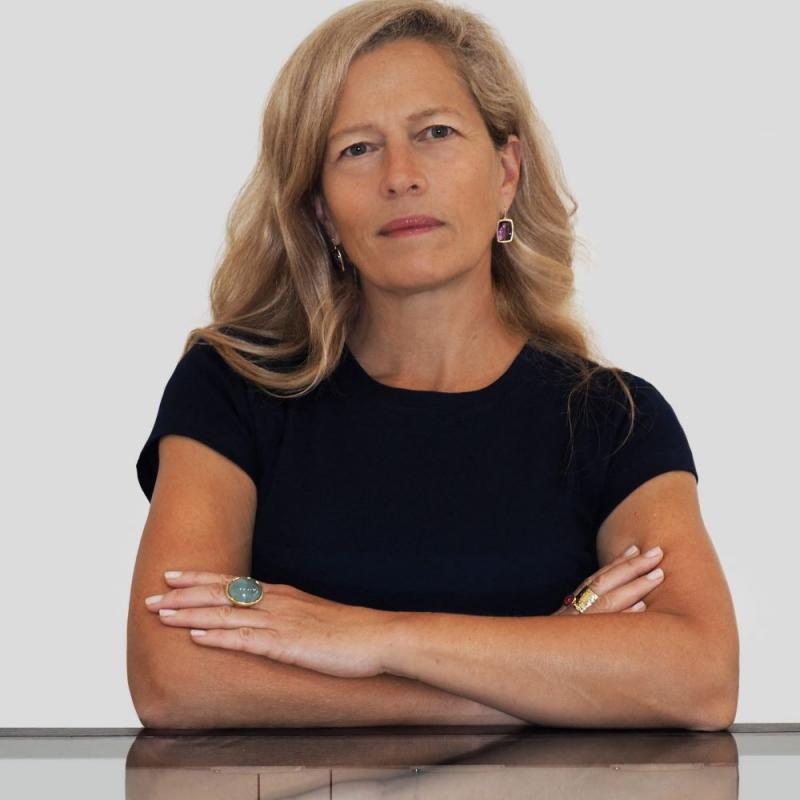 ABOVE: Gemologist and designer Pamela Coulston of Disegno Fine Jewellery, 100 MurrayStreet.
Cross Murray to number 100 and Disegno Fine Jewellery, where you'll be dazzled by owner/designer/gemologist Pamela Coulston's big, bold creations feature sparkling, natural coloured gems set in 18k solid gold and platinum. She's also done over one-thousand custom designs. "In the Italian artistic tradition, 'disegno' carries a more complex meaning than just 'design'; it involves not only the ability to render the drawing but to imagine, to conceive the design," Pamela says.
Just across the lobby is ModMop. Stop in and meet owner Anica Iordache, whose highly-original stylings won the Professional Beauty Association's annual North American Hairstyling Awards category for haircutting in Las Vegas in 2017.
By now, you're probably ready for lunch, and long-time Ottawa entrepreneur Joseph Saikaley has just the place for you. Head west on Murray, and you'll find Spa Café just as you arrive at Tin House Court. It opened during the lockdown, and it's already bustling thanks to its delicious, healthy, and super-fresh menu featuring salads, juices, smoothies, acai bowls, and other wellness offerings. My personal fave is the protein power bowl. Spa Café can easily claim the most picturesque patio in the Market.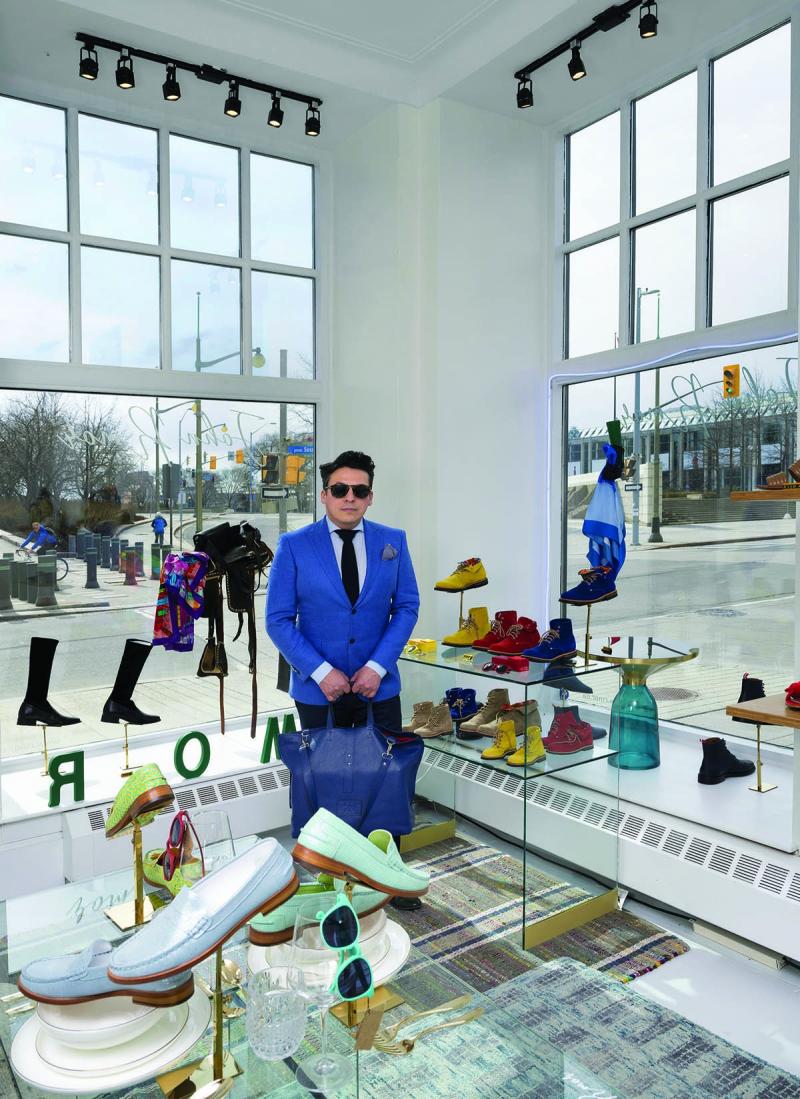 ABOVE: John Rmor, designer and owner of John Rmor Shoes, at the corner of Sussex and Patrick Street.
Once you're fuelled up, walk up to Sussex, where you'll find John Rmor Shoes, located on the corner of what is without a doubt, a world-class urban space. John designs superbly cool footwear for men, women, and kids right here in Ottawa. The leathers are all Italian from Milan, and his products are hand-crafted in the best ateliers in Portugal and Poland. Custom orders are available as well, as are gloves made from Italian leather, bags made in Italy and Portugal, and Chinese silk scarves from Bordeaux. You may just hear Puccini on the Muzak.
Make a left out of John's boutique and walk towards the (yawn) Rideau Centre.
ABOVE: Semiha Cantas of Cantas Fashion, 700 Sussex Street.
On the right side of the street at you can't help but notice the evening wear adorning the window. Semiha Cantas imports her fashions from Turkey, where her family runs a clothing manufacturing and retail business. Since 1997 Cantas Fashion has been offering women affordable fashions and one-of-a-kind accessories — scarves, bags, and jewelry — to complement all your outfits.
Pop back out onto Sussex and head left. Detour on to Clarence, where card lovers will find Ottawa's best selection at Paper/Papier. Andrew and Gary have curated a terrific assortment from the solemn to the naughty for every recipient on your list, plus the city's biggest collection of designer pens, plus journals, artful gift wrap, and fun stuff like puzzles and luxury soaps. In the back, facing la Cour Jeanne D'arc, is Fleurissant, where Tamiko's plants and floral arrangements are a miniature oasis of beauty.
ABOVE: Isabelle Gauvreau, proprietor of Isabelle Mode, 457 Sussex Street.
Back on Sussex, there awaits a string of fashion boutiques to round out your day. Visit Isabelle Mode, where owner Isabelle Gauvreau offers European fare by Nadia Toto, Luisa Cérano, Saint James, Hubert Gasser, and many more. Valmen is a curated men's clothing store and visual art gallery geared to the true gentleman.
Around the corner on York is an Ottawa fashion institution. Justine's was opened by Christine Shaiken on Sussex in 1981 and can boast a celebrity list of patrons, including Margaret Trudeau, Mila Mulroney, Karen Kain, and Sandra Oh. And finally, there's Schad, where owner Chantal and her knowledgable, friendly staff are always ready to show you their excellent selection of women's fashions in their very cool warehouse-style boutique. Only in the Market!
ABOVE: Christine Shaiken, owner of Justine Studio, 17A York Street.
All of these tenacious, dedicated owners and designers have held on and survived everything that the past two years have thrown at them. They are all looking forward to welcoming you with open doors and open arms, so be sure to make a shopping date in the Market one day soon.
Recommended Articles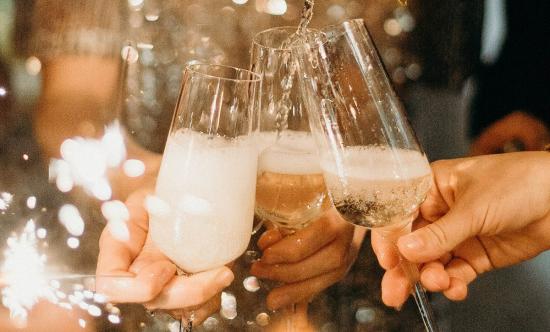 Nothing says "celebrations" like Champagne, but did you know that there are several wine options that will give the same sparkle at a fraction of the cost?
Read full story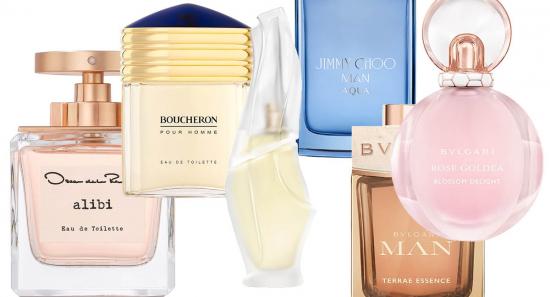 These summer scents will have everyone asking, "What is that beautiful scent you are wearing?"
Read full story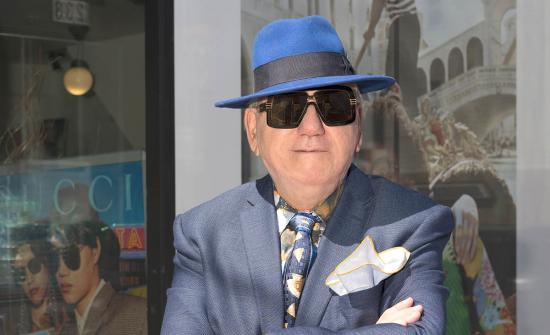 The fabulous vintage and limited eyewear at Optique Prestige will keep you on trend
Read full story
Comments (0)
*Please take note that upon submitting your comment the team at OLM will need to verify it before it shows up below.