Arts & Events
Irish Film Festival of Ottawa Ready to Showcase the Best Cinema from The Emerald Isle
Irish Film Festival of Ottawa Ready to Showcase the Best Cinema from The Emerald Isle
Irish pride in Ottawa in no way culminates when the parade is over, the shamrock vanishes from shop windows and the final pints of Guinness are poured on March 17. The Irish community here is a strong one with events that continue year round. For the last three years, one of them rides that wave of green two weeks after the boisterous St. Patrick's Day festivities by continuing to showcase the best offerings from The Emerald Isle. This is not brew and stew, however, but a sampling on celluloid.
The Irish Film Festival of Ottawa, held between March 31 and April 2, will shine a cultural spotlight on the best shorts, children's and fictional films, as well as documentaries in a diverse lineup of cinema along with special guest speakers and filmmakers to be named soon.
More info and tickets are available on the festival's website.
Ottawa Life Magazine, a proud sponsor of the fest, takes a look at this year's films coming to the Arts Court Theatre.
March 31, 7PM
A Date for Mad Mary (2016)
Director: Darren Thornton
Writers: Colin Thornton, Darren Thornton
Stars: Seána Kerslake, Tara Lee, Charleigh Bailey
Filmed in Drogheda, this wee comedy follows ex-con "Mad" Mary McArdle (Seána Kerslake) as she returns home after doing a little time. When a friend suggests she couldn't find a date to her nearing wedding, Mary sets out to find love while learning to let go of some of her wilder glory days. This gem from first time feature film director Darren Thornton may have some cliché elements but what ties this tale together are the performance so beautifully Irish and beautiful soundtrack. Find out why Variety called it "very possibly the most instantly lovabale" film you'll see all year.
April 1, 2PM
War of the Buttons (1994)
Director: John Roberts
Writers: Louis Pergaud (novel), Colin Welland (adapted for the screen by)
Stars: Gregg Fitzgerald, Gerard Kearney, Darragh Naughton
Not to be confused with the more recent French film of the same name and same source material, this Irish telling of the popular novel by Louis Pergaud walks a comedic line while dealing with the serious subjects of war and the consequences between violence in an epic struggle over buttons. Set on the border of the rival villages of Carrickdowse and Ballydowse, two gangs of boys continue their battles in between humorous and tender moments where, really, the groups don't seem to know what they are fighting for. "Why are we fighting," one leader asks. In reply, his foe says simply: "Nothing. Why else?"
April 1, 5PM

Atlantic (2016)
Director: Risteard Ó Domhnaill
Star: Brendan Gleeson
Winner of the Best Irish Documentary at the Adui Dublin International Film Festival, is the film The Irish Times calls "essential" viewing. If you value tradition and the environment, prepare to be outraged when you see what the effects big oil companies have on coastal towns. Ireland, Newfoundland and Norway are all linked in this exploration of how different countries utilze their natural resources. If you've seen the director's previous film, The Pipe, you'll understand the passion he has for his subject matter.
April 1, 8PM
The Young Offenders (2016)
Director: Peter Foott
Writer: Peter Foott
Stars: Alex Murphy, Chris Walley, Hilary Rose
Two stolen bikes + 160km + a bale of cocaine x two moustached morons = a humorous road movie. Really, Conor and Jock could be Ireland's answer to Beavis and Butthead. Don't worry, you don't have to be from the Emerald Isle to get the humour. Underneath the delinquent highjinks there's a lot of charm. Set in stunning County Cork, this flick is inspired by the true story of the biggest cocaine seizure in Irish history. Sure, it doesn't really paint a faltering picture of the adolescent male but it's hilariously accurate.
April 2, 2PM
Dance Emergency (2014)
Director: Deirdre Mulrooney
Writer: Deirdre Mulrooney
Stars: Georgia Begbie, Shauneen Beggan, Marc Brady
This made for TV doc is set against the backdrop of seldom-seen 1940's bohemian Dublin. It centres around suspicions of Nazi espionage, and recounts an Irish-German artist Erina Brady's forgotten struggle to bring Modern Dance/ German Ausdruckstanz to a conservative, inchoate Ireland that was not yet ready for it. The dance pieces, interrupted by Olwen Fouere, are beautiful highlights Brady's impact that still has ripples in the thriving contemporary dance scene in Ireland today.
April 2, 5PM
Handsome Devil (2016)
Director: John Butler
Writer: John Butler
Stars: Fionn O'Shea, Nicholas Galitzine, Andrew Scott

This tender coming-of-age story got a nice push at the 2016 Toronto International Film Festival. Both leads give amazing performances from both leads as the star athlete and wistful loner former that for an unlikely friendship held within the secrets they keep.
Recommended Articles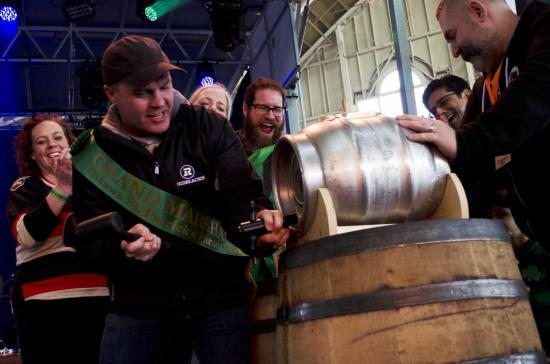 You would have thought Centretown forgot when St Patrick's Day was, as a parade pulled through downtown on a frigid March 11 morning, drummers beating away, dancers clacking their feet in the street and green as far as the eye could see.
Read full story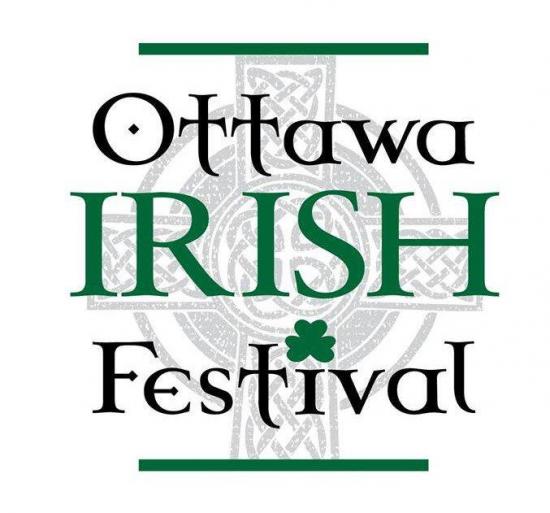 Events to have you paint the town red this St. Patrick's Day!
Read full story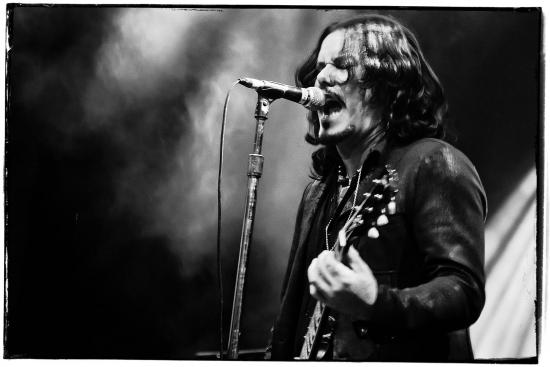 It's nearing the end of summer in 1997. Musically Oasis' Be Here Now is climbing the charts to become the fastest selling album in UK history.
Read full story
Comments (0)
*Please take note that upon submitting your comment the team at OLM will need to verify it before it shows up below.