Sports
Irritable Senator fan base targeting all-star blueliner
Irritable Senator fan base targeting all-star blueliner
PHOTO: Courtesy CBC
It can take a lot of time to end up on the wrong end of wrath in Ottawa.
As far as Canadian National Hockey League franchises go, Ottawa is well up there in the 'most forgiving' class. The fan base and - to a large extent the media – will give you a whole lot of rope as a player for the Senators . . . than say the ticket-buyers in Montreal or Toronto or Vancouver.
In a word or two, hockey fans in the capital are, well, kind and lenient. Maybe overly so.
It's the way of things and it will likely not change anytime soon.
In the past it's been names like Logan Brown, Joe 'uh-oh' Corvo, Jared Cowen, Sergei Gonchar, Cody Ceci and the legendary goal-less run of Bill Muckalt that garnered slight annoyances at first that grew into downright animosity by the end. (Although at second glance, Muckalt's jaunt of zero goals in 70 games in 2001-02 continues to draw more snickers than frowns).
For example, the excuses flew at the start for Brown: "He's a big body and needs more time to develop." On to Cowen: "Injuries are slowing his development." And eventually on to Ceci: "Well come on now. He always plays against the other team's top lines."
Time eventually ran out for all.
Just to be clear, the guy we're going to talk about now is a slightly different case, but one that is growing exponentially into a major problem for fans of the struggling organization.
We turn it over then, for your edification, to one Thomas Chabot.
That restlessness you hear, and feel, is getting louder and touchier by the game. People following the team are slowly shifting their descriptors from golden-boy status to man-of-too-many-mistakes, concerning Chabot.
Maybe it's because the former first-rounder is so visible. Again this season, the coaching staff doles out the ice time like M&M's. Chabot averages 26 minutes per game. By comparison, No. 2 on the ice-time chart is Jake Sanderson who's nearly five full minutes behind Chabot.
Still, we've been through the too-much ice-time debate before with Ceci.
Maybe it's due to responsibility and perception. The Ottawa blueline is rife with problems, be it the players or the coaching 'scheme.' Maybe Chabot's perception is that he feels responsible for single-handedly correcting all the ills.
Whatever the truth here, something's stopped clicking.
The frustrating part in all of this is where Chabot was just four seasons back when he bagged 14 goals and 55 points. That at the age of 22. He finished 10th in defence scoring that season, one point ahead of Victor Hedman and just one back of Roman Josi. Heady company indeed.
As far as potential, Chabot owned oodles.
Ottawa's search to eventually replace the great Erik Karlsson were in exceptional hands. Surely the James Norris Memorial Trophy would be returning to Eastern Ontario soon.
Well, it won't be this year.
Chabot will never be a Josi or a Hedman or a Makar. But he is certainly more capable and effective than he's been showing the past couple of years.
The fan base is disgruntled and crabby with eyes-peeled seeking a target, and No. 72 is setting an inviting table.
THOUGHT, SEEN AND HEARD: Despite all the negativity and another year out of the playoffs, here's a little extra dressing on your salad: Tim Stutzle and Jake Sanderson . . . The two youngsters have been dynamite, Stutzle especially so as he is stepping ever so close to stardom . . . There. You happy now? The things I do for you people. Sheesh . . . Things are bad in Ottawa? Sure. Could be worse. Check out this headline in The Hockey News: Canucks need 'major surgery' . . . They're not talking injuries here . . . Here's GM Jim Rutherford: "Yeah, we have to do major surgery and between now and the start of next season, we're going to have to make some changes. Some won't be very popular." . . . Who goes first on the trade market, Karlsson or Jakob Chychrun? . . . It likely won't happen but imagine Karlsson feeding the puck to Connor McDavid on a nightly basis? . . . The Oilers get much-needed Evander Kane back imminently. The tough forward's been out (wrist laceration) since Nov. 8 . . . The Boston Bruins were labelled 'declining' and 'old' during pre-season prediction time. As of today they sit 10 points clear of 2nd-place Carolina in the Eastern Conference . . . Speaking of swings-and-misses, this corner had Winnipeg out of the playoffs in 2022-23. Today? First place in the Western Conference.
SENATOR'S WEEK AHEAD:
Wednesday, Jan. 18: Pittsburgh at Ottawa (7 pm)
Friday, Jan. 20: Ottawa at Pittsburgh (7 pm)
Saturday, Jan. 21: Winnipeg at Ottawa (7 pm)
thegrossgame@yahoo.com
Recommended Articles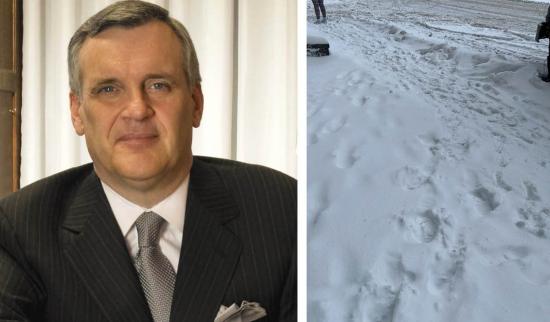 I can safely speak for the PWD community by saying thank you, Mr. Onley, for everything you did to give PWD a voice and bring awareness to wheelchair accessibility.
Read full story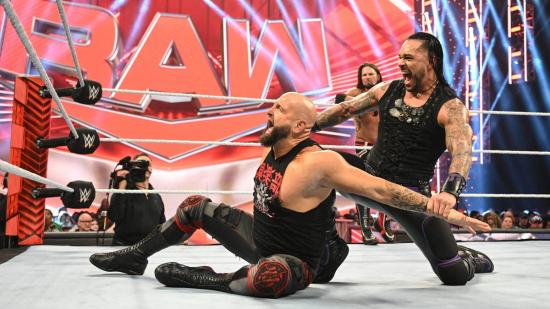 For the first time in over a decade, Monday Night Raw is coming to the National Capital.
Read full story
Nashville has so much to offer that one trip is not enough. You'll go . . . and I guarantee, you'll be going back!
Read full story
Comments (0)
*Please take note that upon submitting your comment the team at OLM will need to verify it before it shows up below.