Politics
Is it time for Canada to step up to the F-35 plate?
Is it time for Canada to step up to the F-35 plate?
The day will soon arrive when the Government of Canada must decide on which fighter jet it will purchase for the RCAF. Other countries have recently been facing a similar choice, and in many cases they have been opting for the Lockheed Martin F-35.
The R&D program responsible for the slick plane was established by a consortium of nine partner countries: the U.S., the United Kingdom, Italy, the Netherlands, Turkey, Australia, Norway, Denmark and Canada. Turkey was set to buy 100 F-35A conventional takeoff-and-landing models, but was given the boot in 2019 by the U.S. after accepting delivery of the Russian S-400 air defence system. The removal of Turkish parts suppliers, whose high quality components come at a good price, drove the cost of the engines up by as much as 3 per cent, according to engine builder Pratt & Whitney.
Fighter jets of any variety, like all military hardware, are on the opposite side of the soft launch scale from consumer software. Game developers, for example, will drop new products on to the market, bugs and all, and issue patches as needed in response to consumers logging issues with tech support via automated reports. It's a free way to test the minutia, and it don't much matter if the evolution of your city-state in Civilization VI gets stuck in a hierarchical strange loop. But fighter jets have to fly, and they have to fight, and their bugs are big and costly, so you don't want to get stuck with a turkey of a plane; ergo, the extreme caution by governments, especially good ol' Canada.
The feds can take comfort in knowing that many of our allies, and even nice, neutral Switzerland have been ordering the F-35. NATO pals, including the United Kingdom, Norway, Italy, the Netherlands and Denmark, have purchased 49 to date, according to Lockheed Martin's website. U.S. Air Force Gen. Tod Wolters, NATO's supreme commander for Europe, recently predicted that as many as 400 more 35s could be deployed on the continent by 2030 as the coalition continues to build its fifth-generation fighter capability.
In 2018, the Royal Navy conducted the first-ever Shipborne Rolling Vertical Landing (SRVL) with an F-35B Lightning II joint strike fighter jet, which touched down on the aircraft carrier HMS Queen Elizabeth without having to jettison fuel or weapons, and while carrying a heavy load.
It was an impressive maneuver, and part of the first combat mission from the new ship, striking Daesh targets in the Middle East. Britain originally planned to buy 138 jets, but has yet to commit to numbers and a timeline. This fall, RAF Base Lakenheath, located 130 kms northeast of London, will become the first permanent UK-based home of a U.S. F-35 fleet serving Europe.
Last fall, Norway announced a new Long Term Plan for its armed forces and increases in spending to strengthen its preparedness. It shares many of the same defence concerns, commitments and territorial needs as Canada. New aircraft systems will have priority for its air force over the coming years, including the ongoing implementation of the F-35 Lightning II. Purchases were made in small orders beginning with 6 jets, plus 3 more in 2018 and 6 more in 2019. They are kept busy regularly intercepting Russian anti-submarine and other combat aircraft. Norway plans to expand its fleet of fifth-generation stealth fighters to 52 by 2025, at which point it will retire all of its F-16s.
Lockheed Martin recently delivered the F-35A conventional takeoff and landing (CTOL) variant of the F-35 Joint Strike Fighter (JSF) to the Italian Air Force, bringing its total to 123. The single-seat, single-engine jet was manufactured at Lockheed Martin's Final Assembly and Checkout facility in Cameri, which was challenged by the country's severe lockdown. Facing calls for cancellation, the coalition government marketed the purchase and domestic manufacturing of the planes as being crucial to the economic recovery of a country profoundly devastated by the pandemic.
The Netherlands first purchased the F-35A in 2016 to replace its F-16 fleet that has been in service for more than 30 years. The first arrived at Leeuwarden Air Base the following year. The Dutch Ministry of Defence touted the involvement of the Dutch commercial sector, with more than 25 suppliers participating in various technology projects for the aircraft. The initial order of 37 planes was boosted that same year to a total commitment of 46.
Denmark's F-35 purchase of 27 F-35A aircraft is being built at Lockheed Martin in Fort Worth, Texas, with the first being completed and revealed this past April, before heading to Luke Air Force Base, Arizona, where Danish pilots and maintenance personnel will begin training. Two Danish companies, Terma A/S and Multicut A/S, are manufacturing pylons, advanced composites, software solutions, radar components and horizontal tail edges.
The F-35 is picking up where the retiring F-16 is leaving off, ensuring strategic integration of Denmark with other NATO member air forces. It is, in effect, a force multiplier for Denmark, allowing its pilots to train and serve alongside NATO allies to amplify its deterrent capabilities.
Vladimir Putin recently inspected Russia's new "Checkmate" warplane. The prototype of the Sukhoi fifth-generation stealth fighter can cruise at supersonic speed and incorporates artificial intelligence to assist pilots. It's designed to counter the F-35 and be an attractive option for buyers in the Middle East, Asia and Latin America.
The Crimean Peninsula and the Black Sea may be far off our radar, but remember this. If you ever visit Alert, the planet's most northerly settlement, perched up there on top of Ellesmere Island, you only have to stand on a roof to see Denmark to the east, and Russia just over the curvature of the Earth.
For all NATO members, and Canada is no exception, dovetailing with U.S. air dominance is exceptionally important. As Greg Ulmer, executive vice president, Lockheed Martin Aeronautics has stated: "The F-35 will ensure Denmark's [insert Canada's] sovereignty and air dominance, enhance its multi-domain and network-based coalition operations, and play a pivotal role in keeping the Arctic a secure and stable region."
Recommended Articles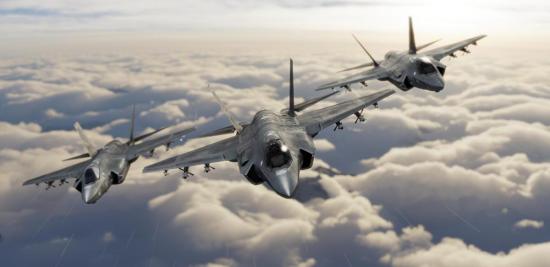 For several decades under both brands of government, defence procurement has been fraught with baffling delays and uninformed political interference and gamesmanship.
Read full story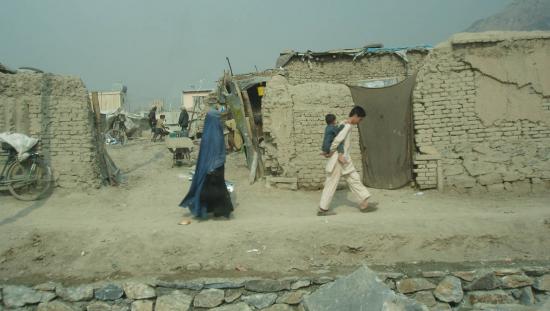 The Taliban employ biometric databases that use fingerprint scanners and laptops to identify and kill anybody who worked for the NATO forces and, significantly, the International Community
Read full story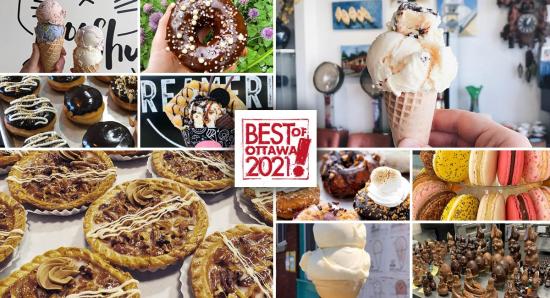 After over 20-years writing about life in Ottawa, we think we have a pretty good idea of the best of what this city has to offer. Check, share and discuss #OLMBest every week!
Read full story
Comments (0)
*Please take note that upon submitting your comment the team at OLM will need to verify it before it shows up below.