Auto
Is Mazda CX-9 really a 'driver's SUV'?
Is Mazda CX-9 really a 'driver's SUV'?
Photos by Neil Moore / Feature image: With its long front bonnet, wide stance and short overhangs, the Mazda CX-9 looks like it's more about performance than hard-core utility.
---
Six is an odd number when it comes to family transport. Case in point is gaining a pair of "rellies" from the UK, in addition to your brood of four.
One more passenger would be fine, as even a compact car has three seatbelts in back. You'll be bumping shoulders, but move up to a mid- or full-size sedan and you're all set for long-haul duties.
But a sixth occupant brings travel plans to a full stop – unless you have three rows. Long gone are the dual bench-seated land yachts – like the Chevy Impalas, Plymouth Furies and Ford LTDs I grew up with – making minivans, crossovers and SUVs the only alternative.
Which meant ditching our daily driver for something more commodious. One that promised a little "zoom-zoom" in addition to its people-moving prowess.
CX-9 is the largest ride in the Mazda lineup. Three rows, seven seats – and even more importantly – it's not a minivan. So said my teenage son, who might otherwise take transit to avoid being dropped off at school in one of these.
Indeed, he's no fan of the once ubiquitous family hauler that has since fallen from favour. Mazda used to sell one: the bland and not-so-dearly departed MPV. But they still carry the Mazda5, which could be considered a small minivan.
CX-9 may not be as "sensible" as these, but it's easier on the eyes. With its bold grille, long bonnet, short overhangs and pronounced wheel arches, the look speaks more of performance than practicality. You can call it an SUV or crossover, but either way, designers have struck the right balance between brawn and sophistication.
But does it live up to Mazda's claim of being a "driver's SUV"?
The second-generation CX-9 is powered by a turbocharged 2.5-litre four cylinder that delivers 250 hp (on premium fuel) and 310 lb/ft of torque. It also runs just fine on regular, but you'll drop 23 ponies.
These numbers may not impress, but experience says otherwise. Set it to "sport" mode, hit the gas and the CX-9 comes to life. Acceleration is brisk as the six-speed automatic (with manual shift mode) hangs on to each gear before firing off the next. It won't set your heart racing, but for a family hauler, it's not bad.
According to engineers, the focus was on torque, and this turbo four produces 40 lb/ft more of it than the 3.7-litre engine it replaces.
And to reduce turbo lag, which is a concern when going from a large displacement V6 to a much smaller turbo four, Mazda developed a "dynamic pressure turbo," which varies the degree of exhaust pulsation with engine speed. At lower rpms, when exhaust pressure is reduced, the system routes it through smaller ports – like putting your thumb on a garden hose. This allows the turbine to spool up more quickly.
There are other SkyActiv tweaks to reduce friction and allow the engine to run much cooler – and at higher compression – to increase fuel efficiency. The FWD model is rated at 10.6/8.4 litres/100km (city/hwy) and AWD vehicles at 11.5/8.9.
My results were marginally higher, but in three-row SUVs I'm typically looking at 15-16 L/100km and a couple of fill-ups (ugh!) during a week of testing.
Attention was also given to handling, which is more car-like than you'd expect from a vehicle of this size and heft. Helping matters is weight reduction: the new model has shed 200 pounds. Also significant is the MacPherson strut front and multi-link rear suspension (both with stabilizer bars), and rack-and-pinion steering with variable assist that connect driver to asphalt in a way that many otherwise comfy family haulers fail to do.
All but base models come with i-Activ all-wheel drive, with the entry model getting FWD. I don't see the benefit of a $35,600 front-drive sport utility, but it's there for those not willing to part with the extra $2,500.
And for that, you get a system that is too complex to describe here. But in a nutshell, i-Activ monitors 27 sensors, which give information on everything from wheel slip to outside temperature to brake fluid pressure and even wiper movement. All combine to deliver a snapshot of road conditions, ambient weather and driver input roughly 200 times per second. And then i-Activ dispenses power to the wheels accordingly.
Entry models come with three-zone climate (including rear controls), heated front seats with eight-way power for the driver, pushbutton start, rearview camera, six-speaker infotainment with seven-inch touchscreen, and Mazda Connect. The base unit rolls on 18-inch alloys.
Move up to GS-L ($41,500) and GT ($45,500) and you'll get bigger wheels, leather, navigation, power liftgate, heated steering, and more driver aids like blind-spot monitoring with rear cross-traffic alert, and rear parking sensors. Order the Tech Package ($1,600) and you'll get a full suite that includes radar cruise control, distance recognition system, forward obstruction warning, lane departure warning and lane keeping assist.
Or you can have it all in a fully-dressed Signature model just a tick over $50K.
I thought it a tad pricey, but the fit, finish and materials offset my initial sticker shock. My eyes were drawn to the auburn Nappa leather seating with matching faux hide in the centre console, doors and upper dash. And then to the genuine aluminum trim – both brushed and satin – influenced by the Japanese knife-making tradition.
Sometimes it's the small things that make or break an interior. And for me, it was the rosewood trim, which I first spotted in a TV commercial that featured a craftsman deftly sanding a U-shaped piece.
Some automakers use imprinted plastic. Mazda has commissioned FujiGen – a crafter of high-end guitars – to supply real wood accents. These are found in the centre console and door handles, and their open-pore finish puts an exclamation point on the CX-9's cabin.
Passengers in the front two rows are treated to comfortable, commodious seating, with the middle row being reclinable. The third row, no surprise, comes up short on kneeroom, but works just fine for kids. Smaller kids – not gangly ones like my son, who looked unimpressed when we banished him to the back bench.
You can carry a moderate load of groceries with all seats upright (407 litres), but that expands to a more usable 1,082 with the third row dropped. Cargo room tops out at 2,017 litres with the middle row folded as well. My only gripe here was the 40-inch "pinch point" between the wheel wells.
But as I've said before, if your primary need is cargo carrying, buy a minivan.
For all else, vehicles like the CX-9 provide a balance of comfort, style and practicality – with a dash of performance – that makes the routine of family living less routine.
SNAPSHOT: 2017 Mazda CX-9
BODY STYLE: three-row crossover
ENGINE: DOHC 2.5-litre four cylinder with dynamic pressure turbo (250 hp with premium fuel, 227 hp with regular, 310 lb/ft of torque)
DRIVE: FWD with 6-speed auto on base model, AWD with 6-speed automatic on all others
FUEL ECONOMY: FWD 10.6/8.4 litres/100 km (city/hwy); AWD 11.5/8.9 litres/100 km
CARGO: 407 litres behind third row; 1,082 litres behind second row; 2,017 litres behind first row
PRICING: GS $35,600, GS-L $41,500, GT $45,500, Signature $50,100. Additional packages, options, freight and taxes extra
WEBSITE: mazda.ca
Recommended Articles
Indeed, the single occupancy vehicle is quickly falling from favour, a point that was hammered home during my two days at this global event in Montreal.
Read full story
The XC40 begins with all the right stuff. Cargo space behind the rear seats, although not cavernous, was enough to pile in four suitcases, a cooler bag, and a few odds and ends, without having to ditch the privacy cover.
Read full story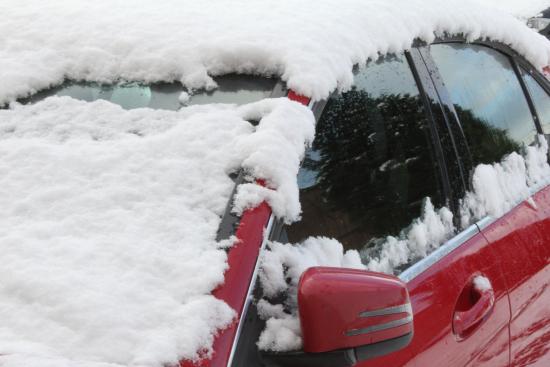 Comments (0)
*Please take note that upon submitting your comment the team at OLM will need to verify it before it shows up below.